A complete and detailed guide on how to organize a trip to Georgia. What to expect from the journey, when and why to go, what to see, how to plan everything and much more.
If you still prefer a package tour, you can choose and order a tour on this site. But even in this case, I advise you to look through this article, you will definitely find a lot of useful information)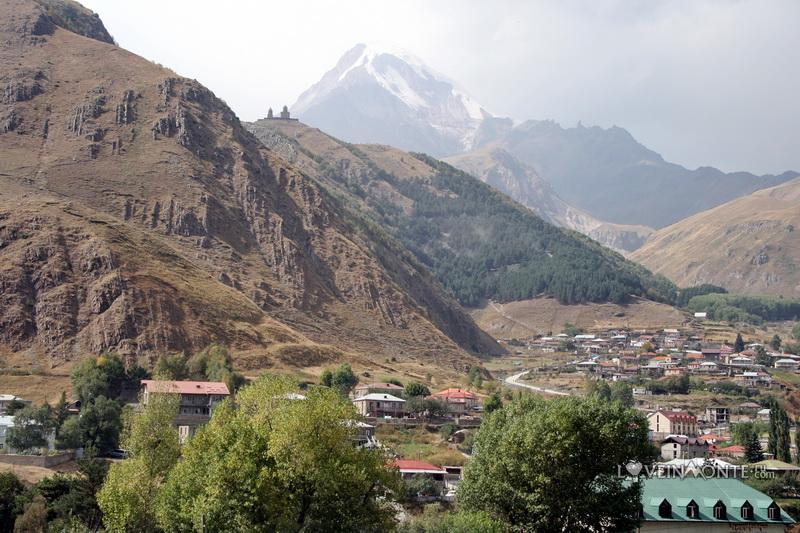 Why you should go to Georgia
Lots of reasons why you should come to Georgia. Moreover, most of those who arrived are sooooo excited with the country.
Here you will find high mountains that impress both in winter and in summer; the sea, which is not always warm enogh for swimming, but still year-round beautiful, especially in the storm and at sunset; fortresses, waterfalls, churches and monasteries; tasty national cuisine; and that unique Georgian authenticity.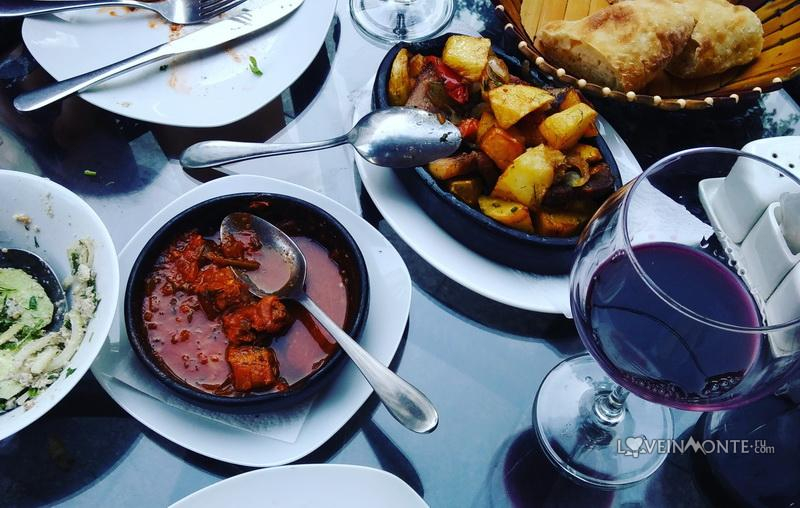 And even if you are going to spend just a few days there — that's good too. Come and enjoy!
Visa
Citizens of many countries: from the EU, USA, Australia, Russian Federation, Ukraine & other from this list can enter Georgia for 360 days without applying for visa!
No registration is needed, at the border you need a valid passport. After 360 days, you can cross the border and return for another year.
For citizens of other countries: you must apply for an e-visa, which will allow you to stay for 30 / 90 days (depends on your home country). You don't need to visit an embassy, application is available online. You'll just need a credit or debit card to pay the fee (20USD + 2% service fee), and the scans of your documents:
Passport
Accommodation booking
Insurance
A document proving sufficient financial means to cover your travel expenses in Georgia
WARNING!
If you traveled to Abkhazia or South Ossetia before the trip, and have a stamp in your passport — you will have problems at the border.
If you were in Abkhazia before the trip to Georgia, and have Adler border stamps, you will have problems, too.
And you can't enter those regions from Georgia.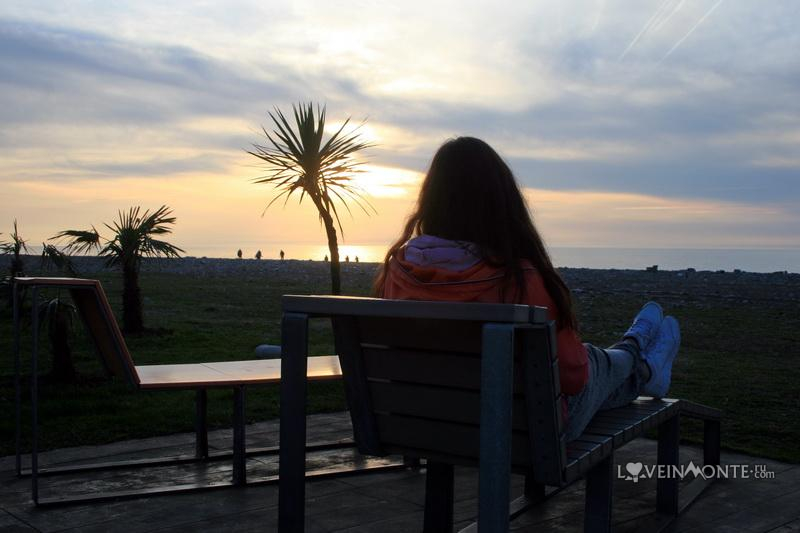 About the money
The national currency of Georgia is lari.
There are  no probIems with money exchange in cities. In banks offices and exchange offices change dollars, euros, dews. rubles, turkish lira, less often — other currencies.
In small towns, villages and some remote settlements there can be no exchangers, so if you plan to go to such places, it is better to change the money in advance.
The same goes for ATMs. In the cities there are a lot of them, they serve foreign cards without problems (there are no additional commissions, only those from the bank that issued your card), you can withdraw lari and American dollars.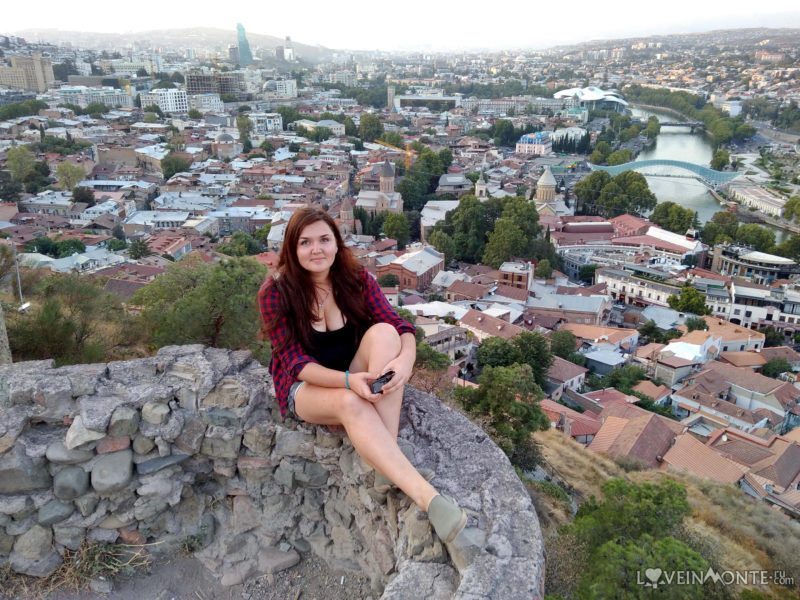 Language
The official language of Georgia is Georgian.
Many people understand and speak in Russian. But not everywhere. Less — English.
That's about Batumi. We lived here for almost a year and a half, and during this time there were very few situations when there was a need to know the Georgian language. Therefore, we never sat down to learn it)
In Tbilisi, the situation is different, there are much more chances to speak English with the locals.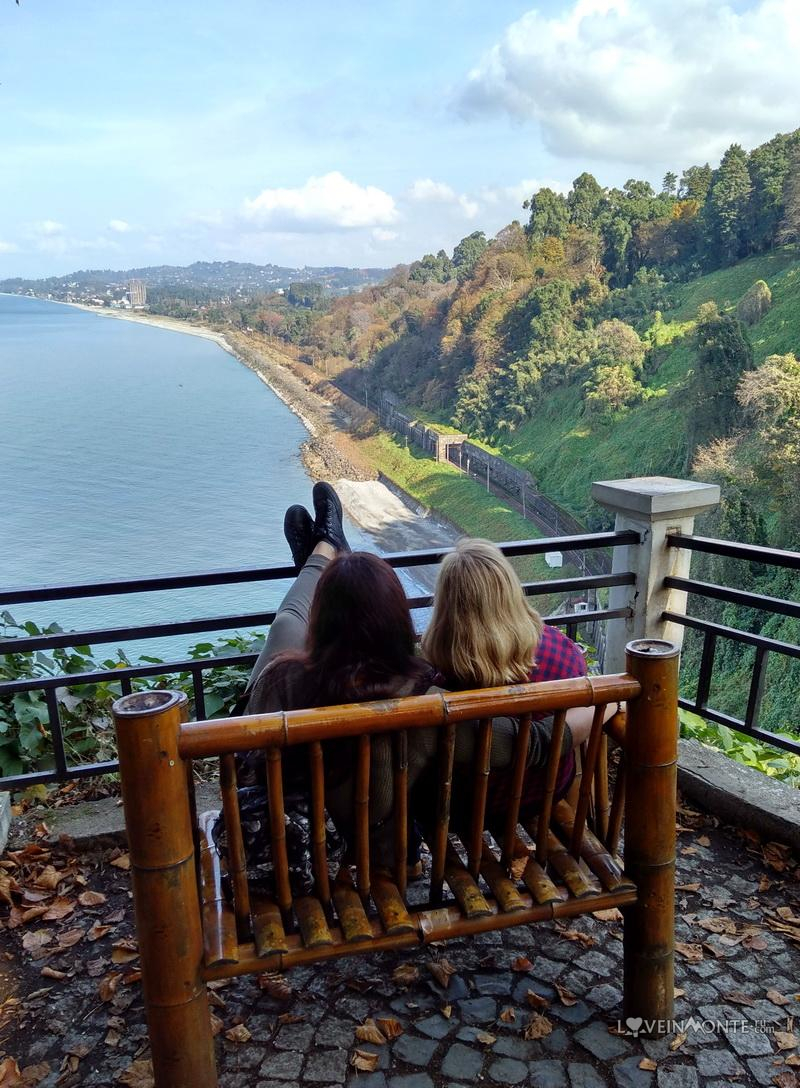 The best time to visit
Winter is chilly, but mild in Georgia, except from the high-mountainous areas. In Tbilisi, Kutaisi, Batumi and the surrounding areas it is much warmer.
which closes to take to georgia in winter
What you need to know about autumn, winter and early spring in Georgia:
It can be rather rainy and windy. When we only arrived in mid-October, every passer-by told us that we had chosen a bad season of the year) But I would not be so categorical, because:
It can also be warm and sunny. Sometimes just like in summer.
If you want to see mountains without snow — you need to go there until October or after April. If you want to hike in the mountains with an overnight stay, it is also better to do this during this period.
Golden autumn lasts from the middle of September to October.
In autumn and winter — tons of delicious local fruits. First — figs and grapes, then persimmon, then various citruses.
In autumn: September — October in Kakheti is the period of vintage. Nice time to go there. You'll sea big trucks, filled to the top with grapes on the roads)
If you like all that New Year atmospere: christmas trees, fireworks — than coming to Georgia for NY might be a great idea. What is happening here at 00:00 is a real madness) And there is  the «Old New Year» on Junuary,13 which is basically the same thing. So you have a chance to celebrate New Year twice at one vacation.
There are 5 ski resorts in different parts of the country. High & snowy season is from mid-to late December to March-April. In April there is practically no snow.
When booking your accommodation, pay special attention to heating. There is no central heating in Georgia &  the way people solve this problem can vary a lot. And freezing at home on a rainy day in an unheated room is super uncomfortable.
If you plan a roadtrip — you should know that the Georgian Military Road can be blocked sometimes  due to snowfalls. It can often be stormy, snowy & foggy in winter.
As for winter in Adjara, snow lies above the village of Hulo, in other places — less often. Hardly ever n Batumi.
Spring season is charming in Georgia, full of flowers, different colours & flavours. Mimosa flowers, then — fruit trees in bloom, then — magnolias and camellias, and so on, and so on … Every week it gets more and more.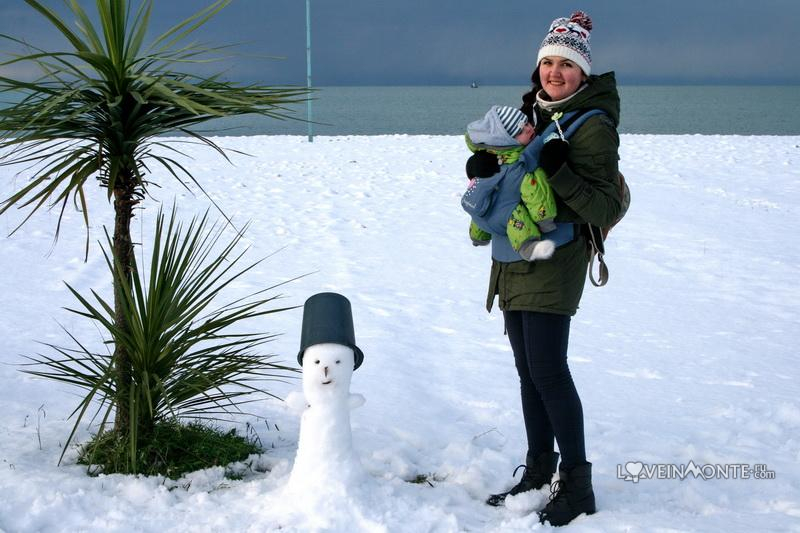 From May to June it is a nice time for a trip to Georgia. It's already warm enough, but not too much. No more snow in montain regions and almost all interesting places can be reached by car.
And there are still no crowds of tourists! Tasty, ripe and flavorful local fruits & vegetables appear at the market, as well as milk and cheese, which is not that good in winter.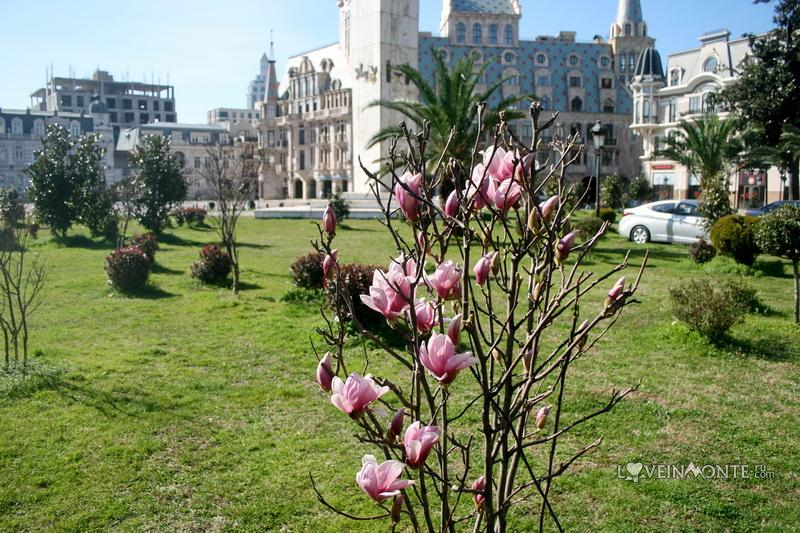 When is high season in Georgia?
July and August is the time when I would not advise to go here. Too crowdy (well, for my taste), prices become higher, and the quality of services is far from desired. I hate this. We rarely go out in this period, and try to leave the city as far as possible for some beautiful wild places.
But this is the time when festivals are held almost every weekend; less rainy; a lot of fruits, berries, vegetables, greens.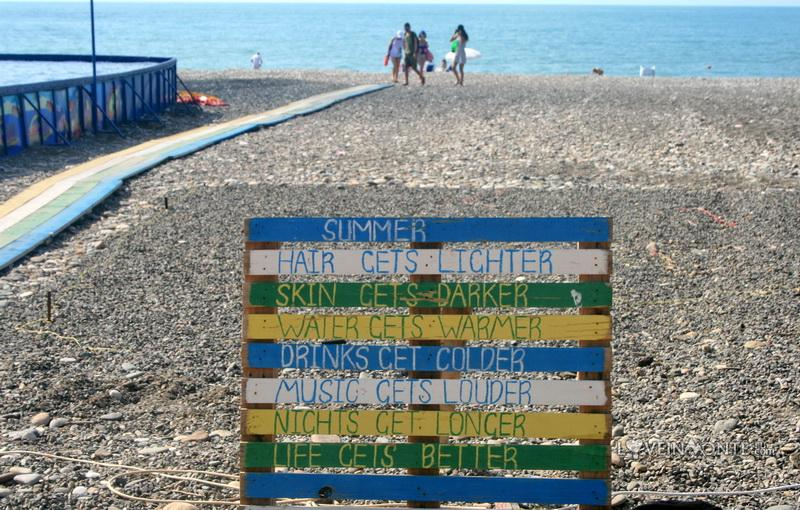 For a beach holiday you can choose not only Batumi, but also Gonio, Kvariarti, Sarpi, Mtsvane Konhi — Green Cape, Kobuleti, Shekvetili, Ureki, Grigolety.
I wouldn't advise choosing Georgia if you are seeking for a lazy beach & sea rest. Not because it's bad or dirty there.  But you'll feel like you're at an old Soviet resort and won't get that georgian vibe at all. If you arrive in July and are on holiday in Batumi, it is quite possible that you will be disappointed.
Well, the mountains here are still greater than the sea)
The ideal time for a trip is September and early October. At this time there are already no such crowds, it's still warm and you can swim, a lot of fruits, vegetables, greens, cheese, grapes, churchhela and other joys of life.
You can go on excursions, go camping — anything.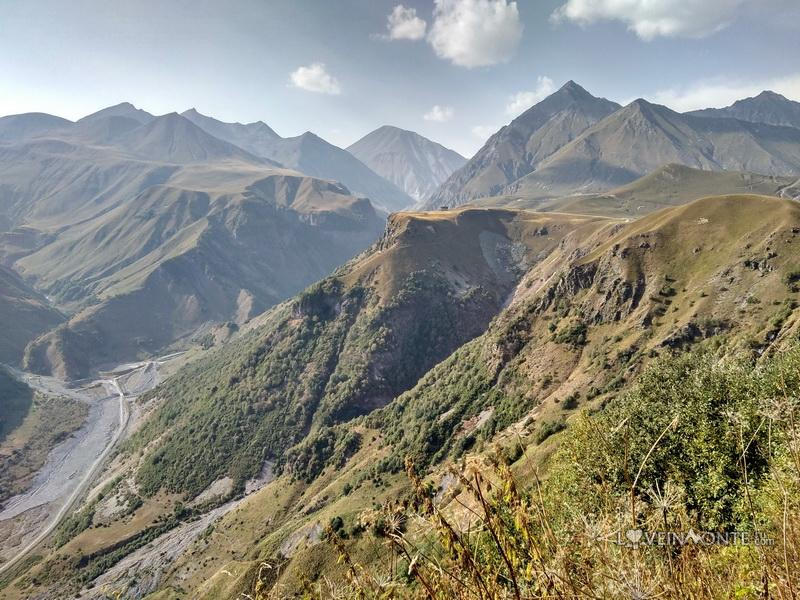 September and early October seam to be the perfect time for a georgian trip. Less torists than in summer & it's still warm and you can swim, a lot of fruits, vegetables, greens, cheese, grapes, churchhela and other joys of life.
You can go on excursions, go camping, hiking — the weather is comfortable enough.
Well, honestly, it doesn't matter at what time of the year you visit Georgia. Each has its' own charm!
How to get to Georgia
You can come to Georgia in different ways, which vary a lot in terms, price, duration and comfort.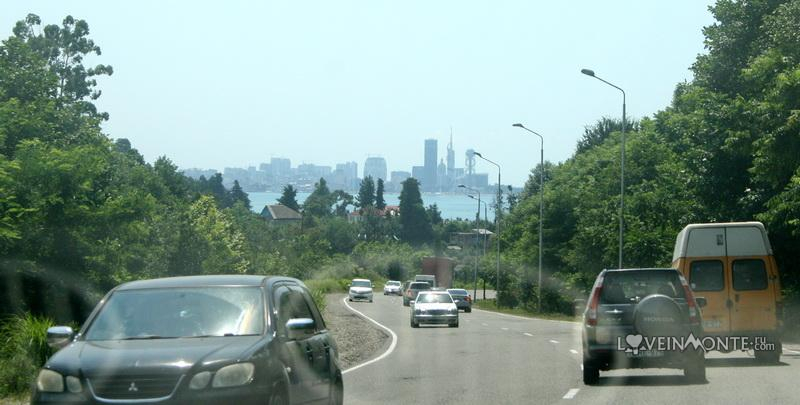 Самый быстрый и легкий способ добраться до места – самолетом.
В Грузии есть 3 международных аэропорта — в Тбилиси, Батуми и Кутаиси.  Стоимость авиабилетов может существенно отличаться на соседние даты, а также в зависимости от выбора аэропорта. Удобнее всего сравнивать цены при помощи виджета:
The quickest and easiest way to get there is by plane.
There are 3 international airports — Tbilisi, Batumi and Kutaisi. The cost of air tickets can significantly differ for neighboring dates, and also depending on the choice of the airport. The best way to compare prices using the widget:
You can also enter Georiga by land from Turkey, Russia, Armenia and Azerbaijan.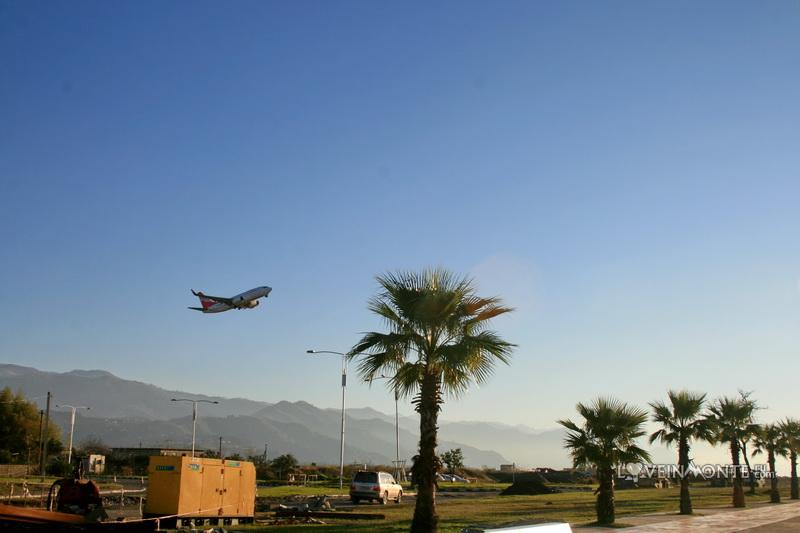 Accomodation
It's better to book accommodation in advance, regardless of whether in the high or low season you come. Prices are not higher, and sometimes even loverthan when ordering through the Internet, plus you do not need to run around the city with all your belongings and look for a decent option. And there are reviews (which is really important, believe me).
I tried to rent accommodation through Booking  and Airbnb. Surprisingly, Bookig offers not only hotels, but a bunch of guesthouses and apartments, for any budget (and most of them with free cancellation and no advance payment).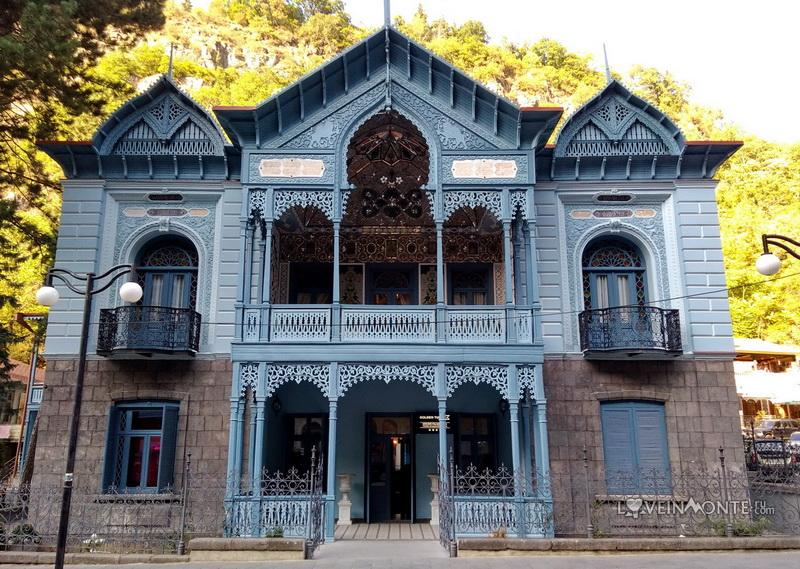 Both systems work fine in Georgia. The important part: only choose accommodation with reviews, and with good ones. The hosts don't always tell all the truth. Here you can read, what apartment we got in Tbilisi.
There is also a convenient meta-search engine RoomGuru, where it is possible to compare the shown prices of the Booking, Agoda and other systems at one click and to choose the best: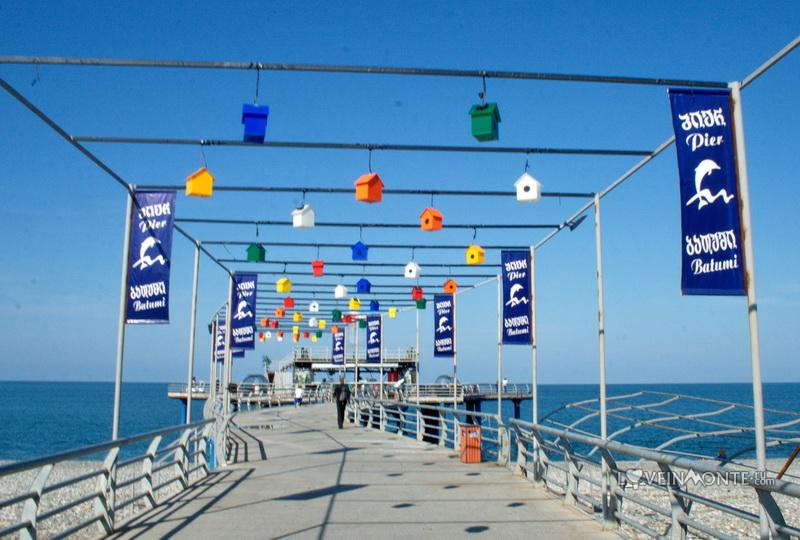 Insurance
It is not mandatory to have travel insurance while traveling to Georgia. However, it is risky to go there without one.
If you don't have travel insurance yet, I suggest to sign up here! Click for more information and prices.
If something happens to you, and you don't have insurance — you will pay for all treatments & drugs. Even to call ambulance is not free for foreighners. Prices in both public and private clinics are approximately similar, the doctor's appointment is from 30 lari, ultrasound is from 50. The total blood test is 15.
I have experience in dealing with both children's and adult doctors in Georgia, with and without insurance.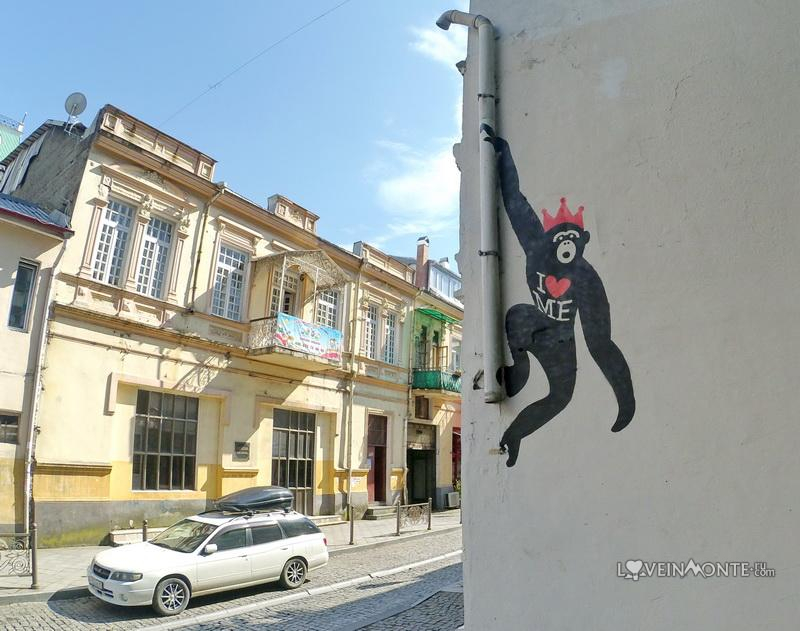 Перед поездкой мы оформляли страховку на 90 дней. Она пригодилась на 85 дне нашего пребывания и стоимость страховки на 2 взрослых и 1 ребенка окупилась за 1 вот такое мое заболевание. Поэтому могу точно сказать, что покупать страховку выгодно)
Before our trip we purchased insurance for 90 days. I became sick on the 85th day of our stay and the cost of insurance for 2 adults and 1 child paid off for that my disease. Therefore, I can say for sure that buying insurance is a bargain)
The assistant was American Medical Centers, most insurance companies work with it. I'm satisfied with the service, doctors were brought to my house. And when additional consultation was needed — they sent me a car, took me to a clinic, they took me to all the necessary offices, translated everything and returned me home) Then called several times and found out about my state of health.
The only inconvenience was to wait for the payment to be agreed with my insurance (Ergo), but this is the fault of the insurance company and I suspect that they were trying to delay the deal so that the insurance term expire. But maybe it is just a pure coincidence.
Anyway, I would advise taking insurance for the trip. Because it is much easier and cheaper than trying urgently to look for a good doctor, to think how to explain the problem to him, and so on. You can buy via the Internet — easily, not expensive and it'll only take 2 minutes.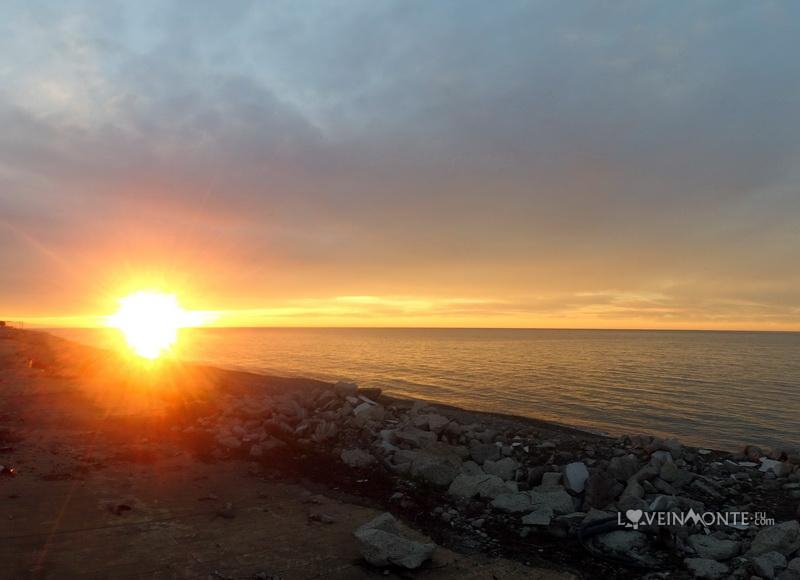 Transfers and car rental
Traveling around Georgia is most convenient by car, although you can use buses, trains or minibuses if you want, you can still negotiate with taxi drivers.
However, car rental is the most comfortable and interesting option, IMHO. I have writtan a post about this, you're welcome to read it at that link:
read more about car rental in georgia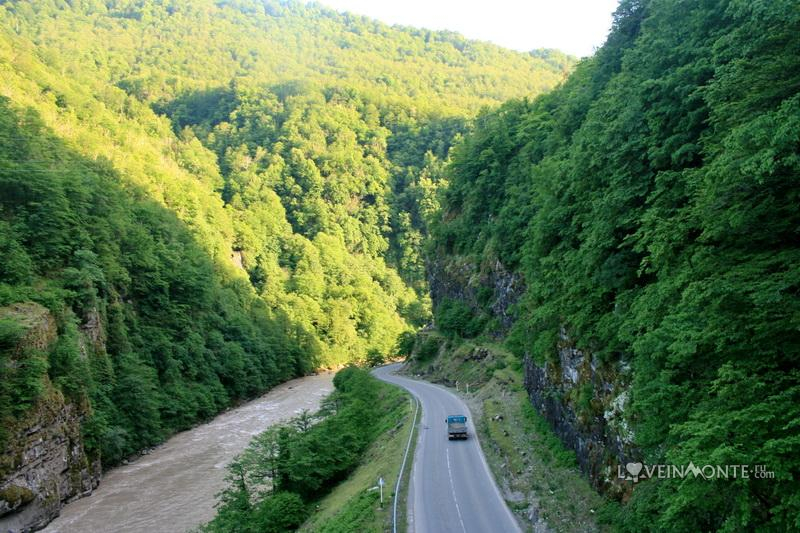 If you do not want to drive yourself,  there is a convenient transfer service, a car with a driver. You can choose just a transfer from / to the airport, you can make or choose a route — and get an individual excursion. The site has reviews and detailed information about cars and drivers, very convenient.
No prepayment neaded, you can choose an exact car, not just its' class.
Also, you can use KiwiTaxi. It's more expensive, but the reviews are good.
Food and drinks
Georgia is famous for its cuisine.
There are lots of delicious national dishes, no matter if you ea meat, or are a vegetarian or even a vegan. It'll definitely be an ultimate culinary experience.
Needless to say, how wonderful georgian wine is. Lots of species, for any taste and occasion. From the cheapest of the cheapest to trully expensive — they're all good. Try home'made wine & chacha.
As for the soft drinks — Georgia provides a wide range of mineral water & their lemonades are worth trying too. My favuoirite is pear lemonade from Zedazeni.
Souvenirs, what to bring from your trip
Искать грузинские сувениры лучше на рынках. О том, что интересного можно привезти себе или в подарок близким из Грузии, я писала в отдельной статье.
You should search for Georgian souvenirs at local markets. What interesting can be brought for yourself or as a present to relatives from Georgia, I wrote in a post: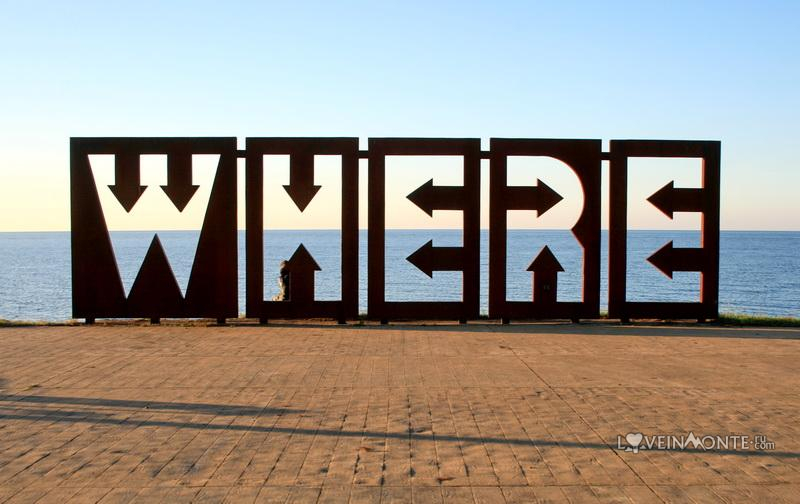 Sea in Georgia
Протяженность морского побережья в Грузии около 100 км. Самый большой город — Батуми, но кроме него есть масса небольших и больших поселков, где можно отдохнуть.
The length of the sea coast is about 100 km. The biggest city is Batumi, but apart from it there are a lot of villages where you can relax.
Batumi is a full-fledged city, with good tourist infrastructure, attractions, port and airport, various interesting places. It is full of life all year-round, unlike small towns and villages in the neighborhood.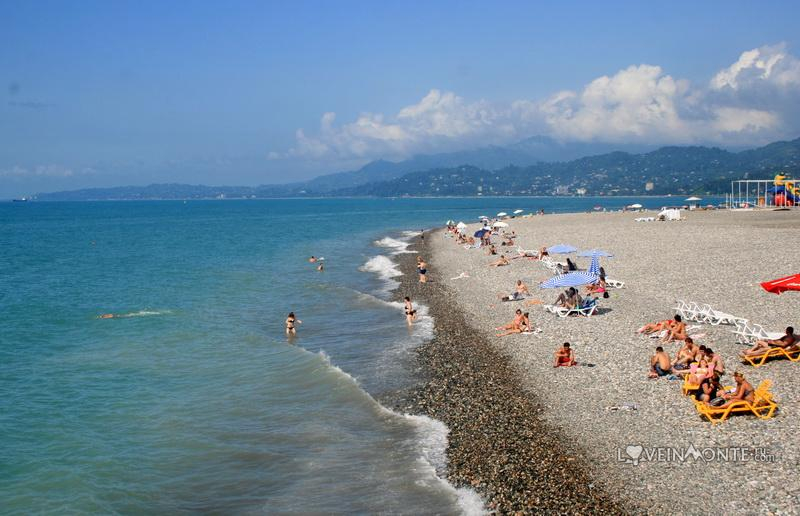 But the sea here is dirtier than in the suburbs, especially in the high season. In August, it is much more pleasant to get to Kvariate or Sarpi — and swim there.
All the beaches are pebble.
Ureki and the beach Magnetiti is famous for its black (in fact, gray) magnetic sands, it is located 50 km from Batumi. I would say, it is more like a village, extremely popular among holidaymakers in the summer, thanks to the sand. But except from the sandy beach the beach, there is almost nothing interesting there.
Kobuleti is located between Batumi and Ureki. This is something between the city and the village, between a large pebble and a small pebble beach. In the summer, many tourists come here.
More details about these resorts you can read in this article.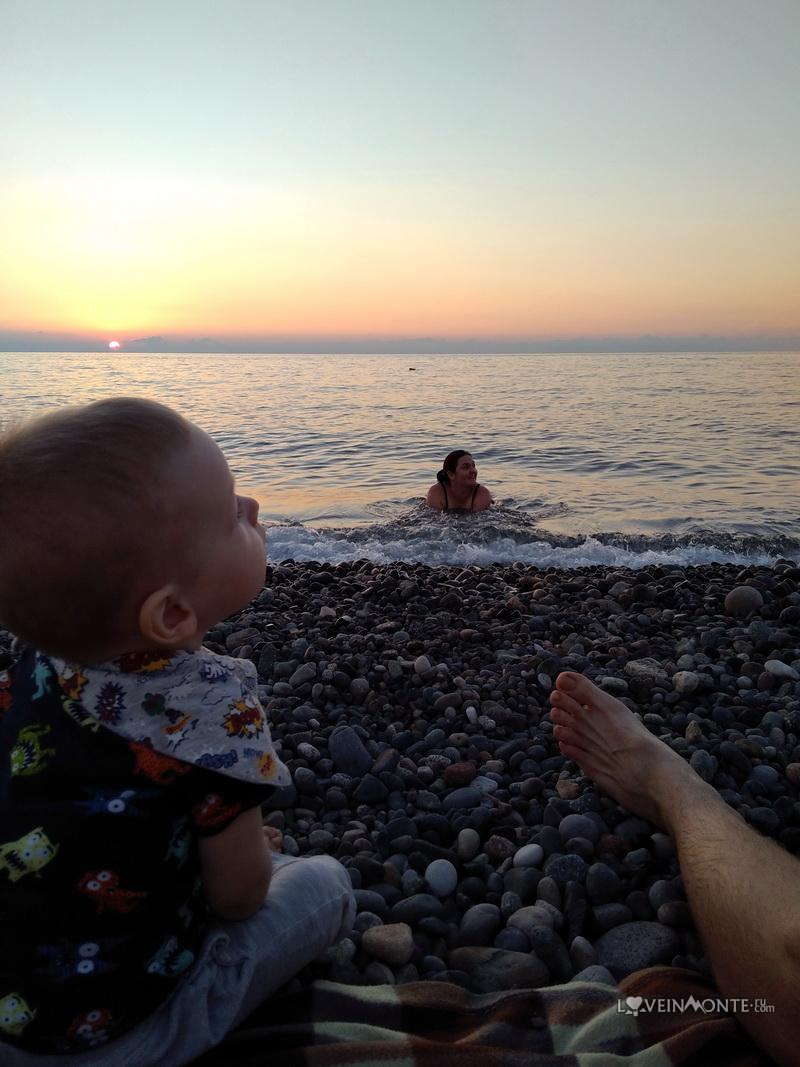 Ski resorts in Georgia
Ski resorts in Georgia are developing rapidly, new places are emerging. NowGoderzi is actively promoted, which iis  about 150 km from Batumi.
There are also 4 operating resorts: Bakuriani, Gudauri, Khatsvali and Tetnuldi.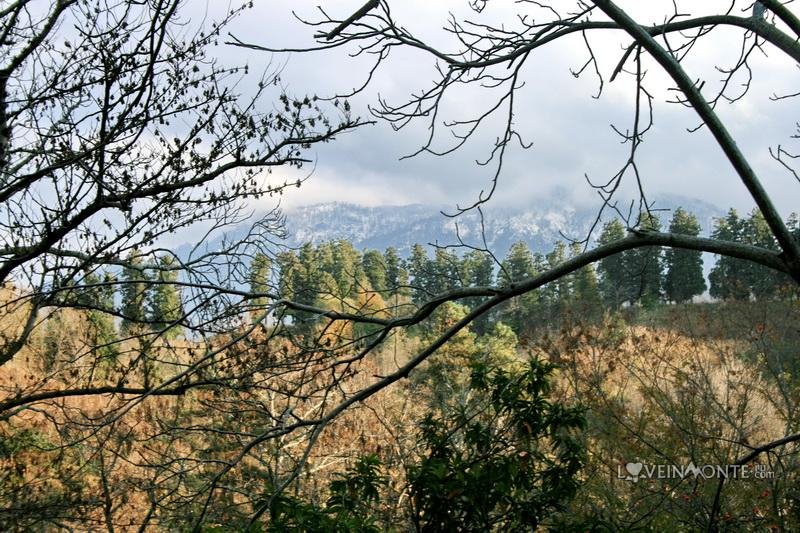 Entertainment and excursions
Excursions around Tbilisi and Georgia can also be booked in advance, via the Internet. I can list 2 good services where you can find different excursions from the  locals: Tripster и Georgia4Travel. There are reviews, detailed descriptions, and full prepayment is not required.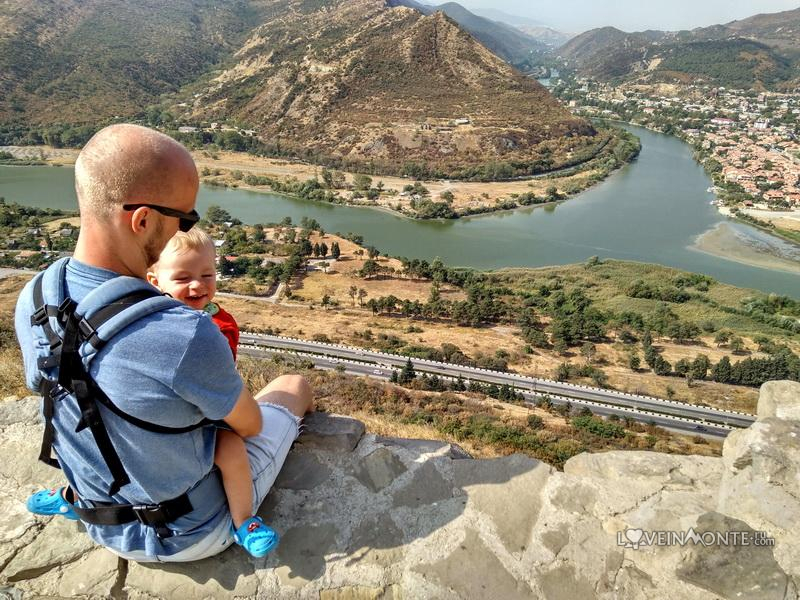 Here is a list of popular excursions. You can click on the «View All» button and see the full list of excursions from local guides.
Or you can use the service Gotrip, which I mentioned before  — and order an individual excursion, and make your own route.
Religion
The Georgians are very religious, mostly Orthodox Christians. And you will see many old churches and monasteries throughout the country.
There are Muslims too, and other religions. But I guess, Orthodoxy is most common.
Can I go to Georgia with my child?
As a person who spent a year and a half in Georgia with my son, I can say — you definitely can)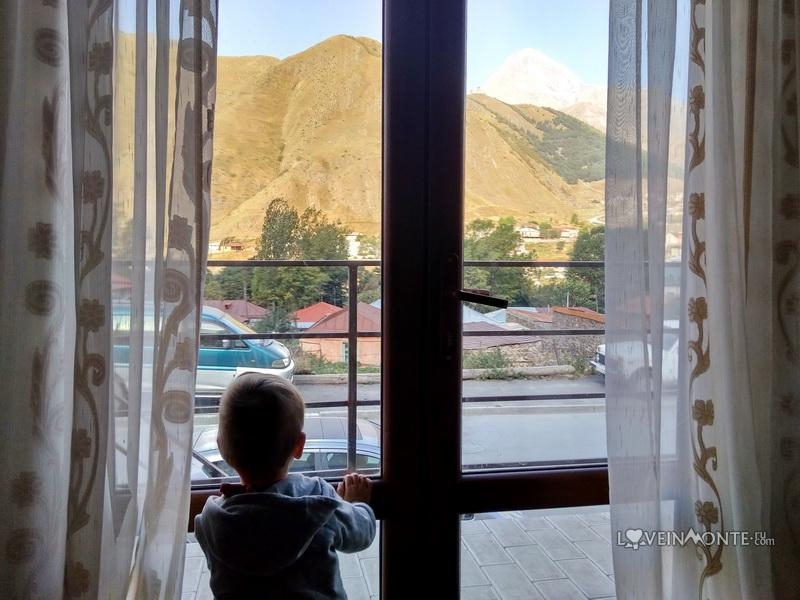 If your kid feels okay on a road trip or a flight, you should definitely go. Locals love children, and you can find all the necessary children's goods.
Power sockets in Georgia
Standard voltage — 220 V
Standard frequency — 50 Hz
Power sockets- type C, F
How safe is it in Georgia?
It's quite safe.
The majority of Georgians are friendly, peaceful and hospitable, trying to help, if necessary. Many people speak or even understand Russian, some, especially younger ones — English.
You should be careful on the road. The locals have their own, rather dangerous, driving style. Especially in big cities.
The main rule how to cross a street is: never start crossing without an eye contact with a driver. Make sure he noticed you & is going to stop.
The traffic light is less important than this rule)
Overall, Georgia is a safe place. And the people there are very respectfull & warm-hearted.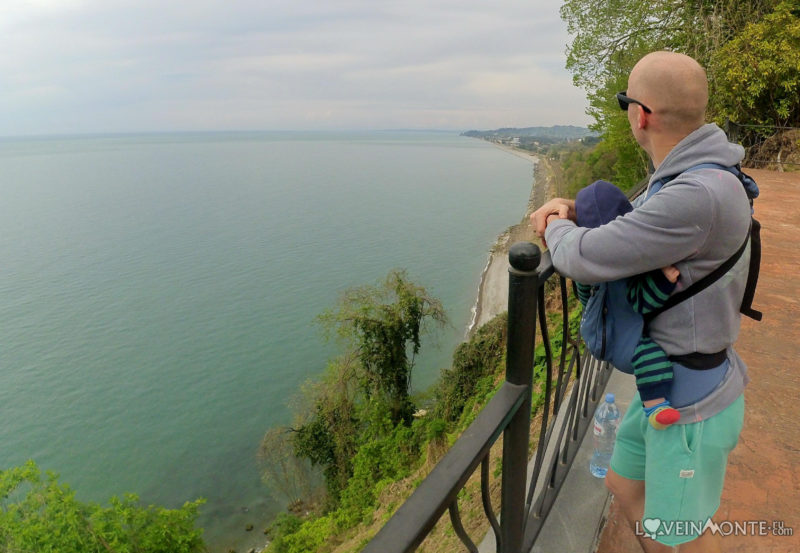 Enjoy your trip! Ciao!