A detailed instruction for those who want to go to Samui on their own, but do not know how. What to expect from rest or living there, when and why to go, what to see, how to plan everything yourself and much more.
If you still prefer a package vacation, you can choose and book a ticket on this website. But even in this case, I advise you to read my tips, you will find lots of useful information)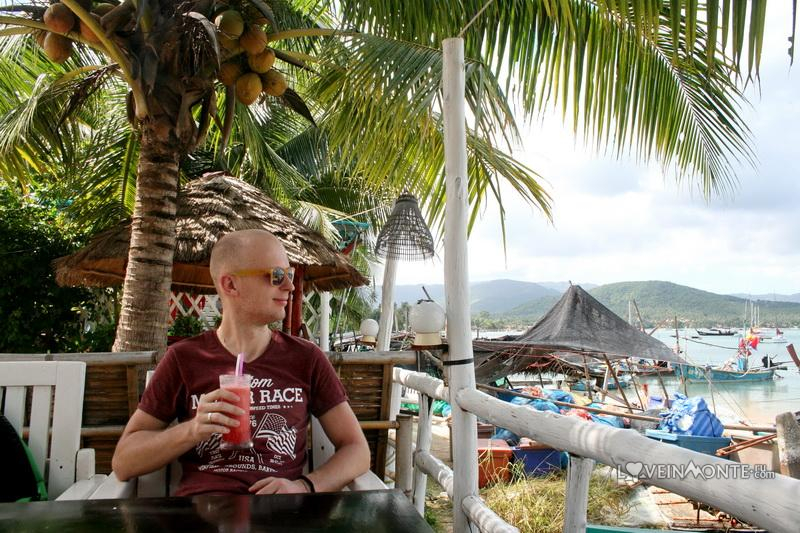 Why to go to Samui
Koh Samui is located in the Thai province of Suratthani. This is a large island of the Gulf of Siam, located next to Koh Phangan, Koh Tao and the islands of the Angtong National Park.
The tourist infrastructure is well developed and continues to grow every year. Unfortunately, the island is also becoming more expensive every year. Nevertheless, it suits travelers with completely different budget, there is a large selection of accommodation, places to eat and have a good time, different beaches, natural attractions.
Samui is covered with beautiful beaches, from secluded bounty paradise options to large popular beaches with sun beds, water rides, bars and discos. There are quiet ones, too, with shallow water — families with children prefer to go there; on some beaches it is impossible to swim at all — but they are soooo gorgeous; one you can splash in the waves. There are great places for sunsets.
This is the beauty of the island — in all these different beaches. And you will surely find the one that will be ideal for you. The central part of the island consists of hills up to 600 meters high.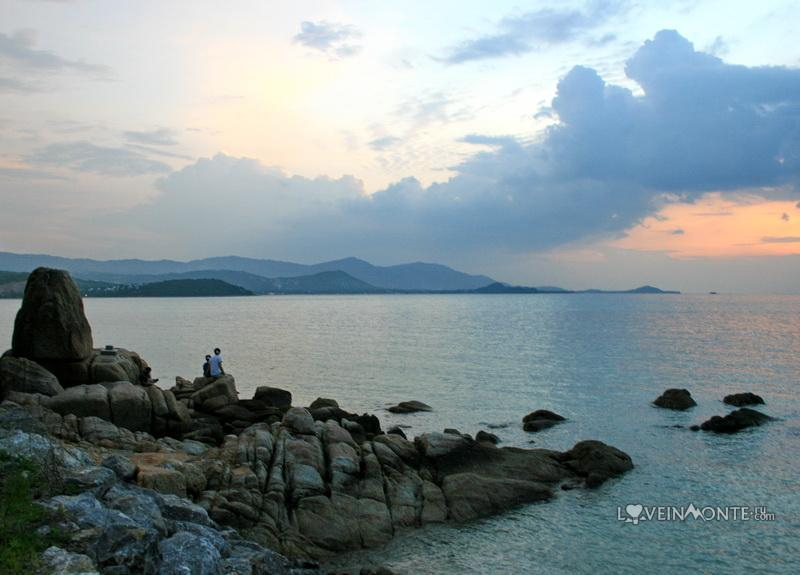 When to go to Samui — about the weather
The climate of Samui differs from other areas of Thailand. In November and sometimes in December it is relatively cool here (+ 23-27) with a lot of rain. But the weather can bring surprises — during our winter there we met heavy rains both in late January and July.
The driest and hottest months are April and May (up to + 35-40). The highest prices and the abundance of tourists — from December to March, they say that many Europeans come to the resort in the summer — but it seemed to me that there were fewer people in the summer than in the winter and spring.
During the rainy season there are heavy rains, but not every day and not always for the whole day. The water in the sea becomes more turbid and the waves rise.
In general, the temperature doesn't depend much on the season, so whatever time you come, both air and water in the sea will be at least not cold. You can walk a T-shirt and shorts all year round.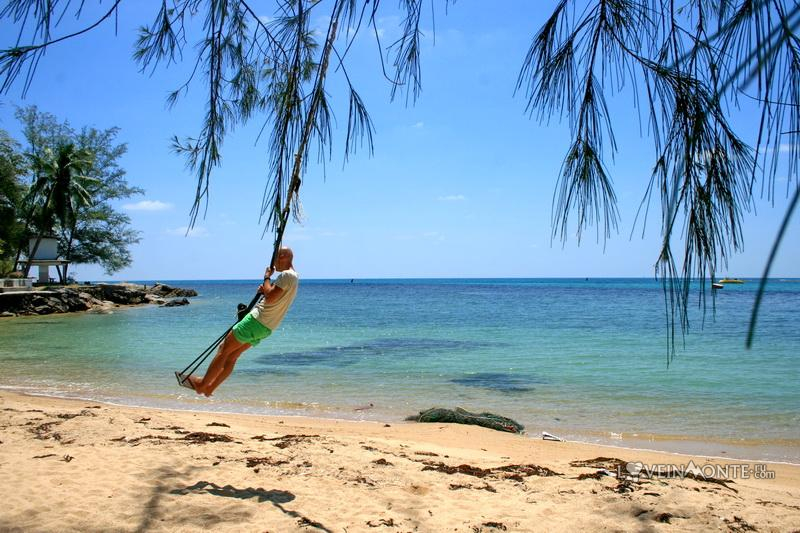 How to get to Koh Samui
As soon as you decide on the dates of the trip — you should buy tickets. The sooner you do this, the less you'll pay.
Samui is located 700 km from Bangkok and 350 km from Phuket. Koh Samui also has an airport owned by Bangkok Airways — so they are monopolists, there are no direct flights to the island and the price of getting here by plane is rather high.
If you are not strictly tied to specific dates, then cheap tickets to Samui are conveniently searched for using the low price calendar. You need to enter in the form of the city departure and arrival (Samui), the length of stay — and the table displays the lowest airfare for the month — the prices are both ways.
Click on the appropriate month, select dates and go to the site to select and order tickets.
There are cheaper options as well. Then you need to buy tickets not directly to Samui, but to Bangkok or Phuket and get to the island in other ways.
We did just that — flew to Bangkok, stayed overnight at the hotel. Flew to Suratthani in the morning  — and further went by ferry to the island. And the same way for the return. I also advise you to spend the night in Bangkok, if you have time — the road will be transferred much easier.
Buying return tickets at once is usually more profitable than doing it separetely, so if you know the return date, it is better to immediately take tickets in both directions.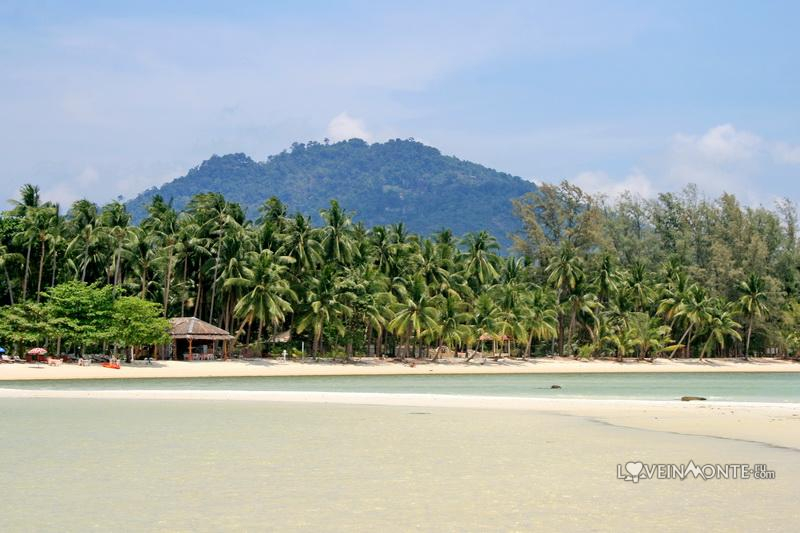 Visa
Sitizens of allmost all contries should obtain visa before entering Thailand. So, before planning your trip, check the information on this website.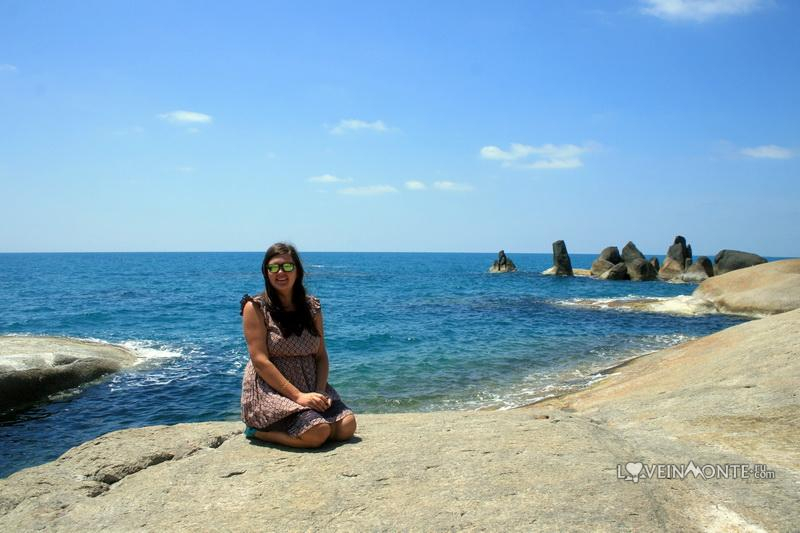 Which beach to choose
The choice of beach depends on various aspects:
Transport. If you rent a car or a bike, then all parts of the islands are open for you. But the are a few areas where everything you need is within walking distance.
Infrastructure. How important is the presence or the absence of shops, restaurants, banks and other benefits of civilization for you .
Is the beach suitable for swimming. Sea can be in a walking distance, but it doesn't mean you'll be able to swim there every morning. For example, in the spring in Nathon there's ebb for kilometers.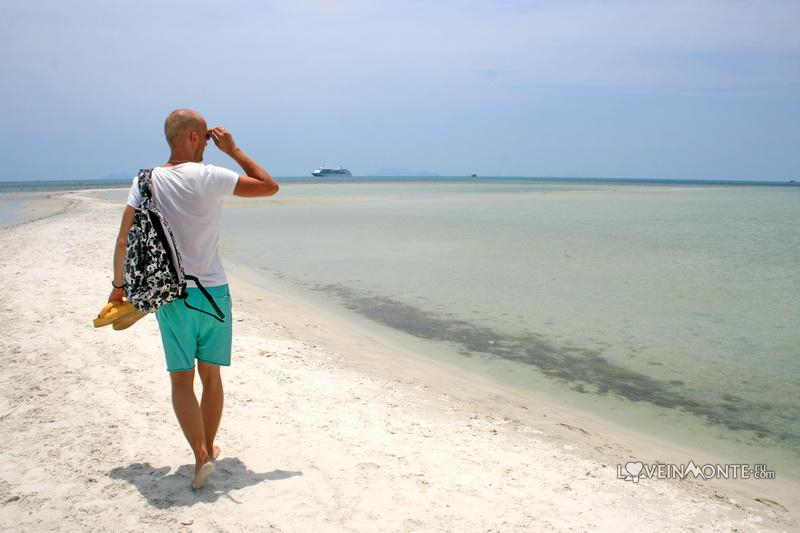 The most popular places where tourists prefer to live and rest are: Chaweng, Lamai, Maenam, Bo Phut, Chong Mon.
Chaweng and Chaweng Noi are the most popular party places. There are many bars, restaurants, cafes, shops, a large beach.
Lamai slightly quieter. Both beaches are known for waves and wind in winter.
Chaweng, Lamai and Maenam are places where you can live comfortably without renting a transport.
Maenam is popular among those who stay for a long time, especially among families with small children.
Also, families with children often go to Ban Tai and Chong Mon.
Lipa Noi and all beaches to the south are poorly populated places, there is almost nothing there but endless coconut palms. The beaches are generally not suitable for swimming, but still beautiful.
We spent six months at Bang Rak — and I really like this place in many ways. The sea is within walking distance, the beach is good for swimming. Beautiful sunsets. Next to shops and a local market, not too far from the big shops and other beaches. Bonus — planes fly over the house, but probably not everyone will like it)
If you go to Samui for a few weeks, you can try to live in different parts of the island.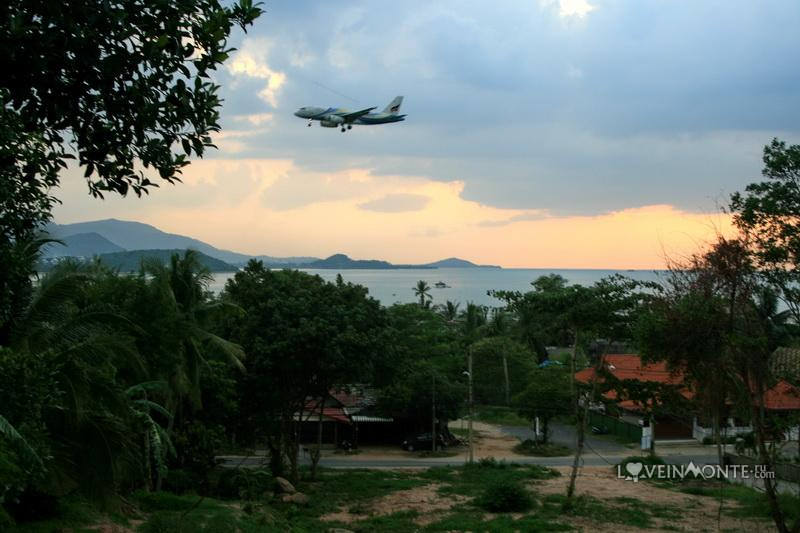 How to find accommodation — hotels and houses on Koh Samui
If you go to Samui for 2-3 weeks, it makes no sense to look for a house — it will be much easier and more convenient to stay at the hotel. There are a lot of interesting offers, but you should start looking in advance.
You can pick up and book a room by the links (compares the prices shown for Booking, Agoda, and other systems and choose the best one):
If you plan to stay a little longer on the island  — you need a house. Book a hotel for a few days, rent a bike or a car — and find a house without intermediaries. In the peak season, many options are busy, but you can still find, for sure.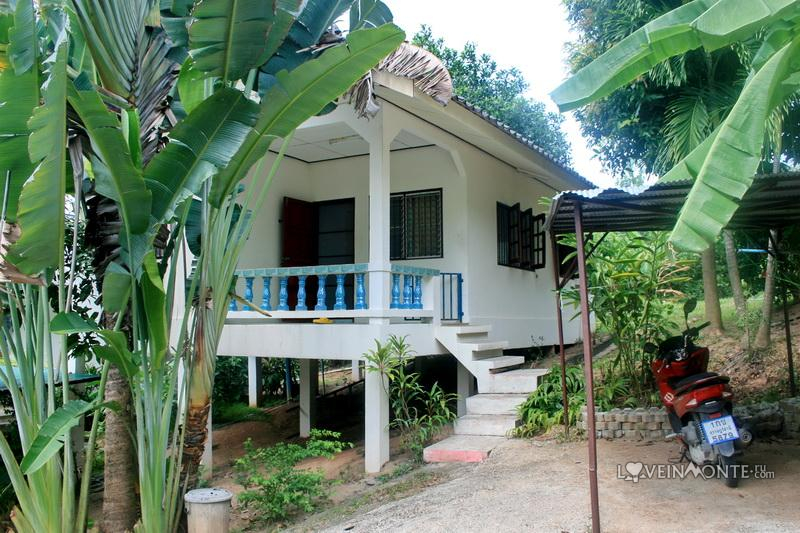 You can also use the AirBnb service, it works great on Samui, especially if you want to rent a large villa for a company without agencies. Offers on Koh Samui are here, and if you sign up 
by this link
, they'll give you $25 as a gift!
How to get to your hotel on Samui
The airport is located in the northeast of the island, the piers of Nathon and Lipa-Noi (if you get here by ferry) are in the west. In any case, to get to the hotel will have to use the services of a taxi / transfer.
The cheapest option is to go by a mini-bus. You can pay at the airport of Samui or Suratthani, or on the pier. It costs about 150-200 baht per person.
You can order transfer via Kiwitaxi. The method is convenient because you do not need to worry and negotiate on the spot, you will be met with a sign, loaded with luggage and taken to the right place. There are small cars and minivans. Everything is easy and understandable.
Taxi costs from 400 to 1200 baht depending on the distance.
When booking a hotel you can be offered a transfer, ususally, it costs even more than a taxi).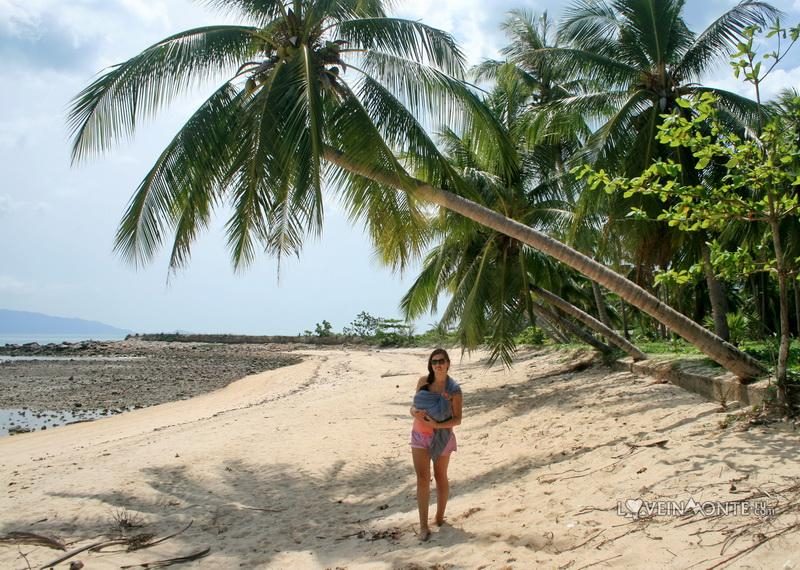 Transportation on Samui
There's almost no public transport on Koh Samui.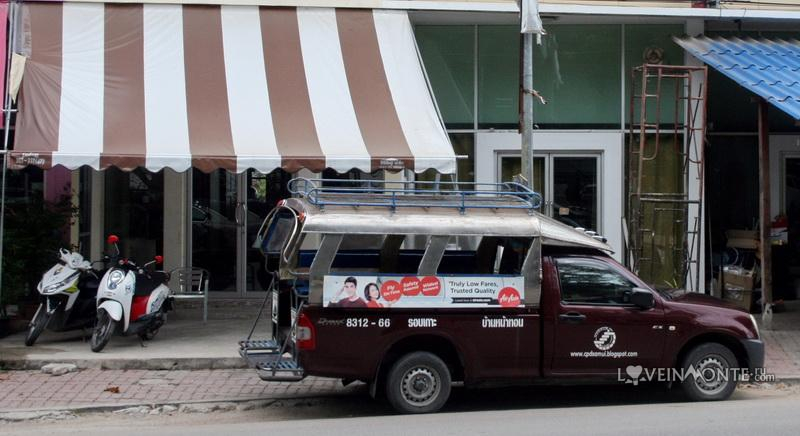 The most popular way to move around the island — motorbike. They can be rented almost everywhere, the price is 150-300 baht per day. I do not advise you to contact rentals that require a passport as a deposit.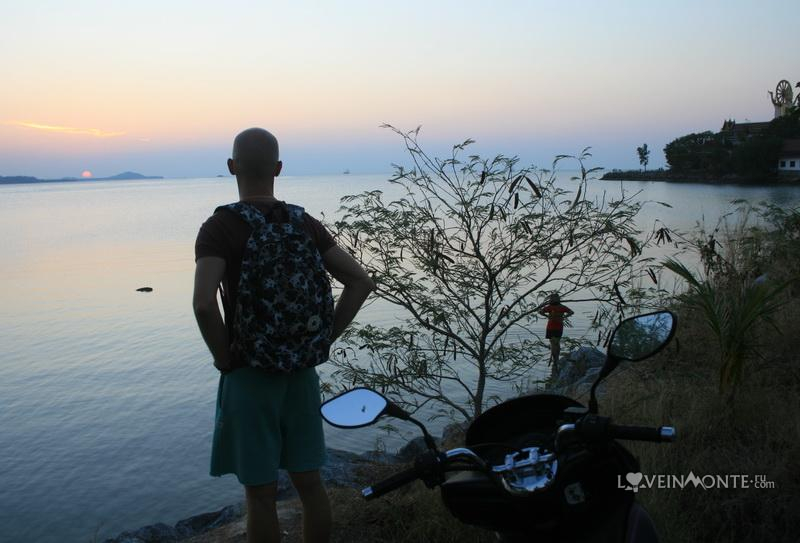 You can rent a car, especially if you are traveling with a company / or with children / or have never rode a bike and do not want to start. The easiest way to rent a car is to contact international rentals. Prices are about the same as those of private owners, but you do not need to look for reviews, deal with nuances and insurance.
Insurance
When entering Thailand, no one will require you to have an insurance, so whether to have it or not — you decide.
You can order it online on this website.
If something happens to you, but there is no insurance — contact the state hospital in Nathon, where prices are much lower than in private ones. Service is good, but very expernsive in private clinics, and without insurance it is better not to go there)
Some people advise to go to Suratthani hospital if something serious. I can neither confirm nor deny the information — I on the island had only experience of going to doctors related to pregnancy and childbirth.
These services are not covered by insurance, but we bought it just in case. Thank God, we didn't needed it in the end.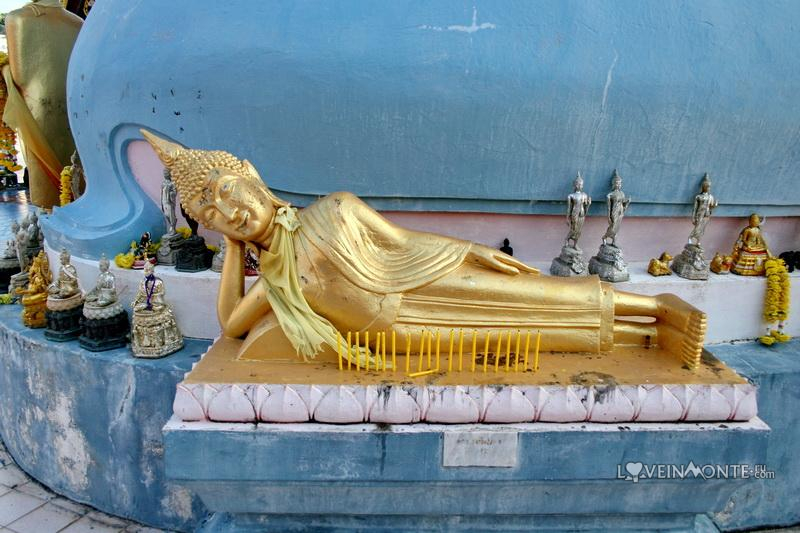 Tourist Attractions
Samui has many different attractions, both natural and man-made.
Most of them can be visited by your own, but if you wish, you can book a tour. It includes transfer from your hotel, entertainment & dining.
And now I want to list the main attractions.
The temples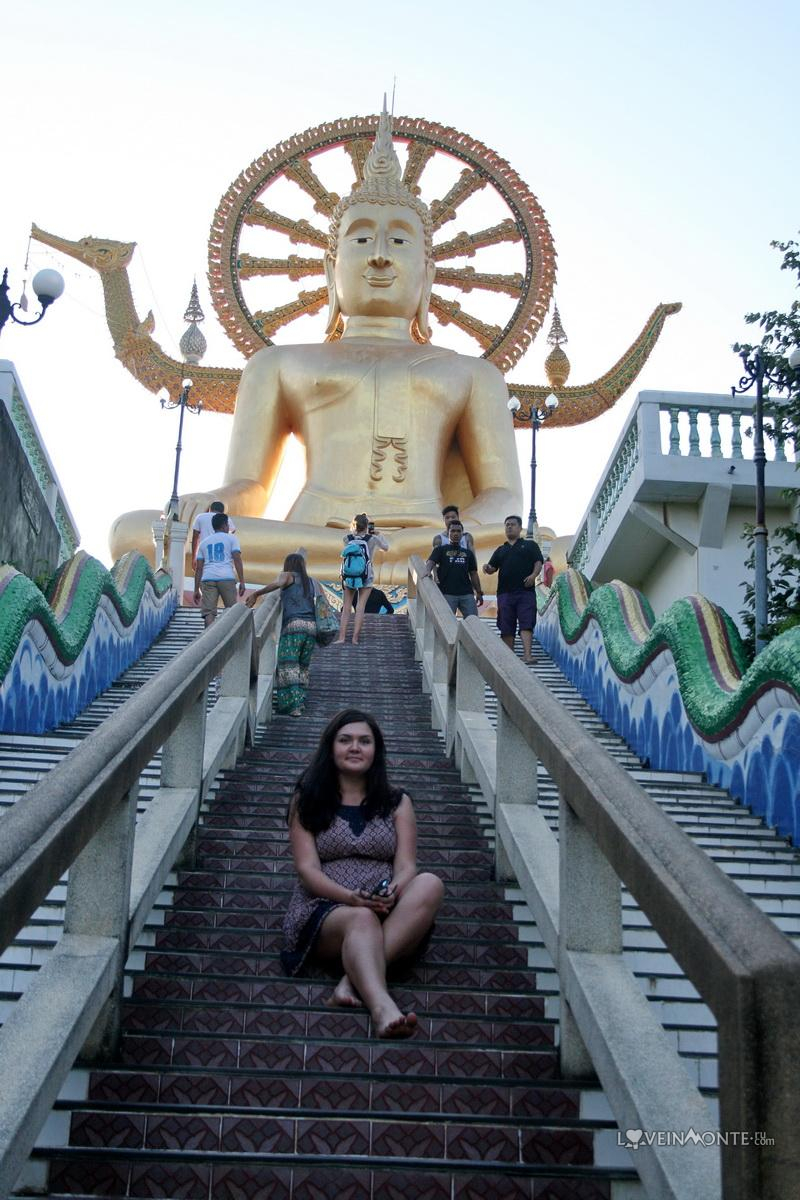 Big Buddha.
Wat Plai Laem.
Red Temple Sila Ngu.
White Temple.
Standing Buddha — one of the highest points of the island, it is better to go or with a tour, or an SUV. On the bike — better not to risk.
Wat Kunaram and the mummified monk.
Wat Boput Taram.
Chinese temple Guan Yu.
Pagoda Laem Sor.
Kho Hua Jook Pagoda is the perfect place to watch the planes land and fly.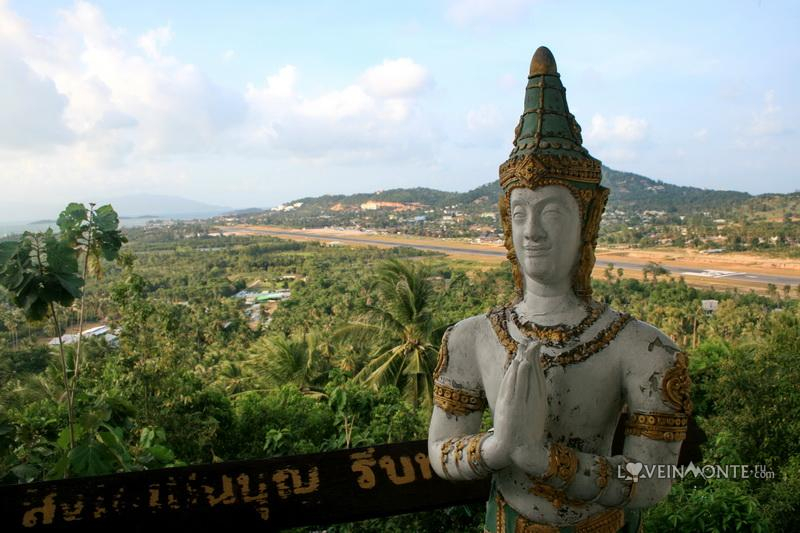 Waterfalls
Na Muang 1 and 2.
Khun Si, coordinates: 9.522374, 100.014839
Hin Lat.
Khow Yai, coordinates: 9.467053, 100.003195
Siva Tara, coordinates: 9.458612, 100.036880
Ta Nim, coordinates: 9.483449, 99.994477
Tartain, coordinates: 9.512706, 99.989614
Other sights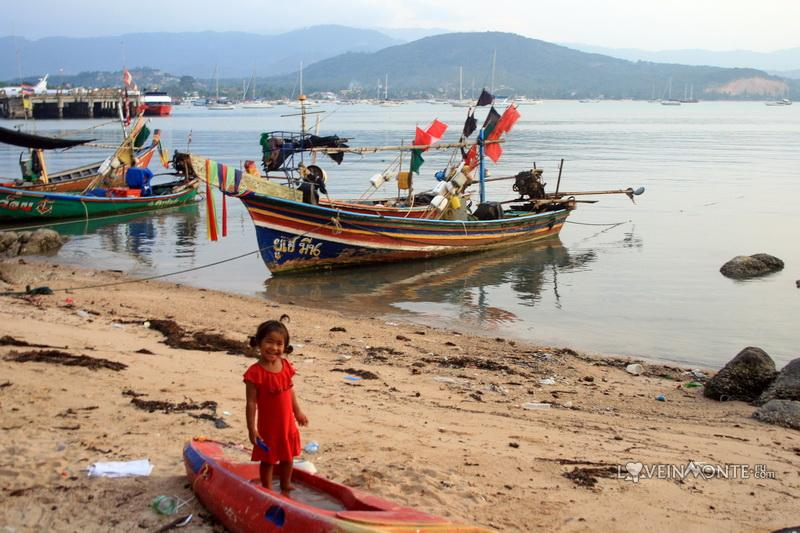 Fishermen village. The real one, not imprisoned for tourists, is at Bang Rak, not far from Big Buddha.
Stones Grandma and Grandpa
Samui Cultural center. Not far from Lipa Noi, coordinates: 9.507975, 99.938692
Buddha's Magic Garden — it's better to go either with a guided tour or an SUV. On the bike — better not to risk. Coordinates: 9.482981, 99.994487
Statues of zodiac signs in the jungle, coordinates: 9.421413, 99.936059
Zoos on Koh Samui
Snake Farm
Tiger Aquarium and Zoo
Monkey Center
Paradise Park, coordinates: 9.486259, 99.982874
Butterfly Park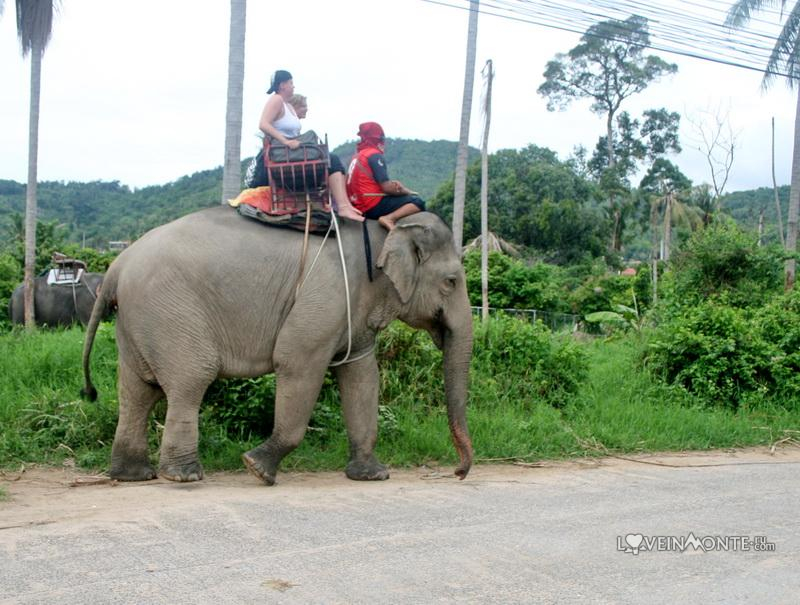 Elephants
The farm on Bo Phut
Near Na Muang Waterfalls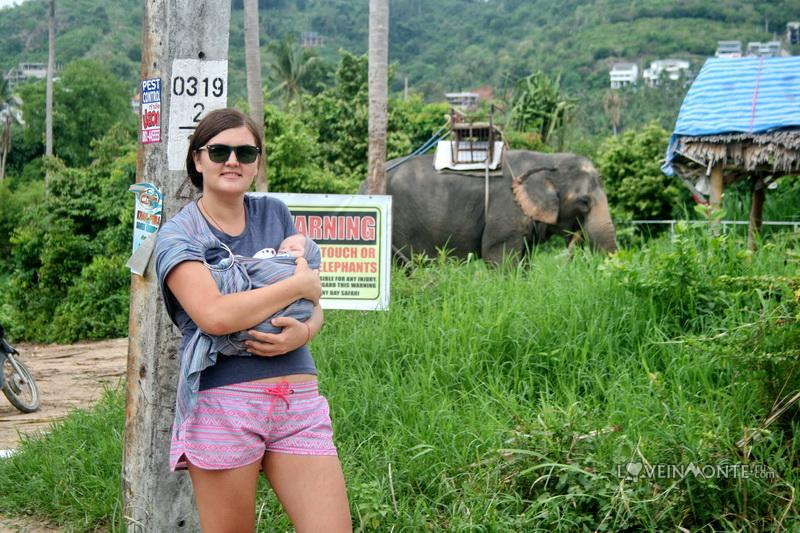 There are many viewpoints on the island. And if all of this doesn't seem enough to you, you can take a ferry to the islands Phangan or Tao, or take a trip to the Angtong National Marine Park.
Samui map with landmarks
Many places that may come in handy are marked on the map .
Have a nice trio! Ciao!