7/11 is a chain of small convenient stores, which you can also find in Thailand. Obviously, you will — they are located on every 300-500 meters no matter where you go, and sometimes even closer.
On a small area you'll meet is a huge amount of different goods, some (or most) will be unfamiliar. So, today I'll tell you what is definitely worth buying at Seven Eleven.
I want to focus on my favorite positions. What we often come there for.
Coffee
If you see this poster at the entrance — be sure to go and grab some coffee. It means that this store has a coffee machine.
Do not confuse with instant coffee paper cups which you'll see in every 7 Eleven. No, I'm talking about a freshly brewed, aromatic and delicious drink, which is made to order at the checkout counter especially for you.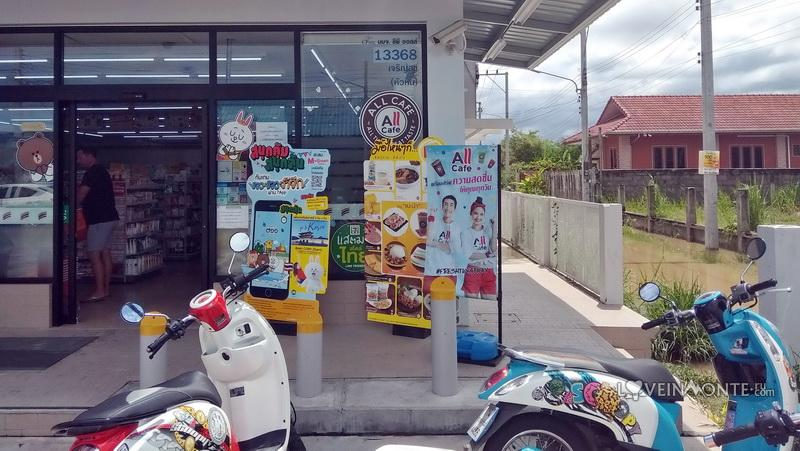 Can't say anything about hot drinks, because we always chose iced drinks. Frappe is nice, too, but every time I taste it, I feel like my brain is freezing, so that I prefer the uncropped ice.
I really love this cold coffee from Seven Eleven, so I tried them all. Many drinks differ just in appearance, but are identical in taste. Their prices are the same, 30 baht for a glass or 45 for a larger one.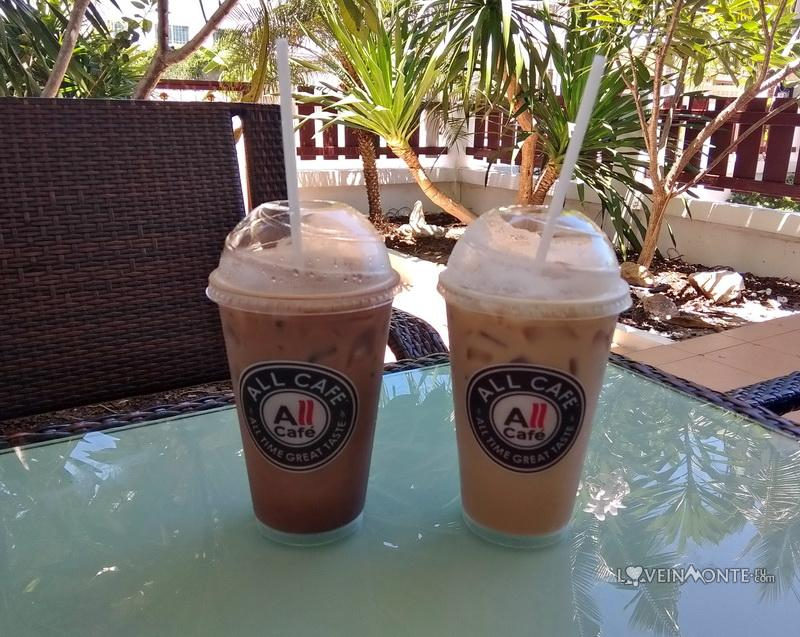 You should try cappuccino or mocha, these two are completely different.
All the rest are just differently designed cappuccino variants)
Ready meals
You can by frozen or chilled ready meals at 7-11. Do not worry, they will warm them up at the checkout. And also provide you with cutlery, very convenient.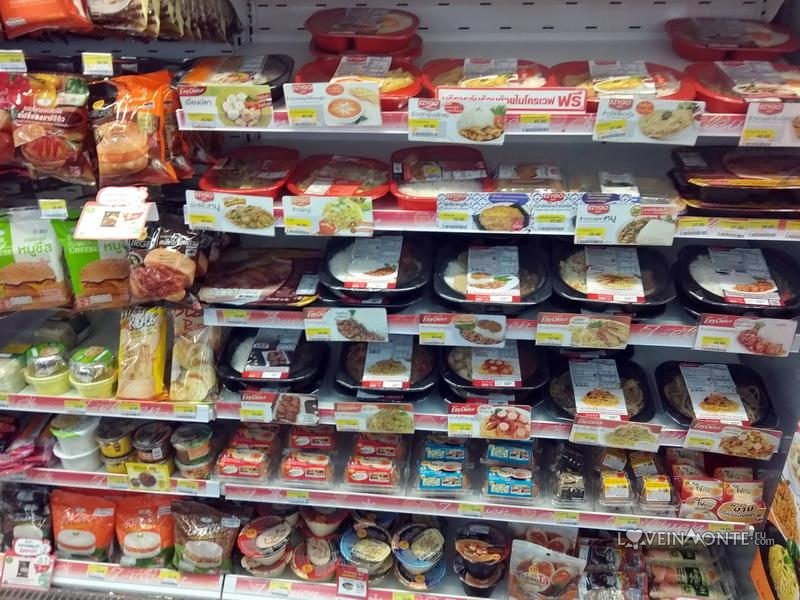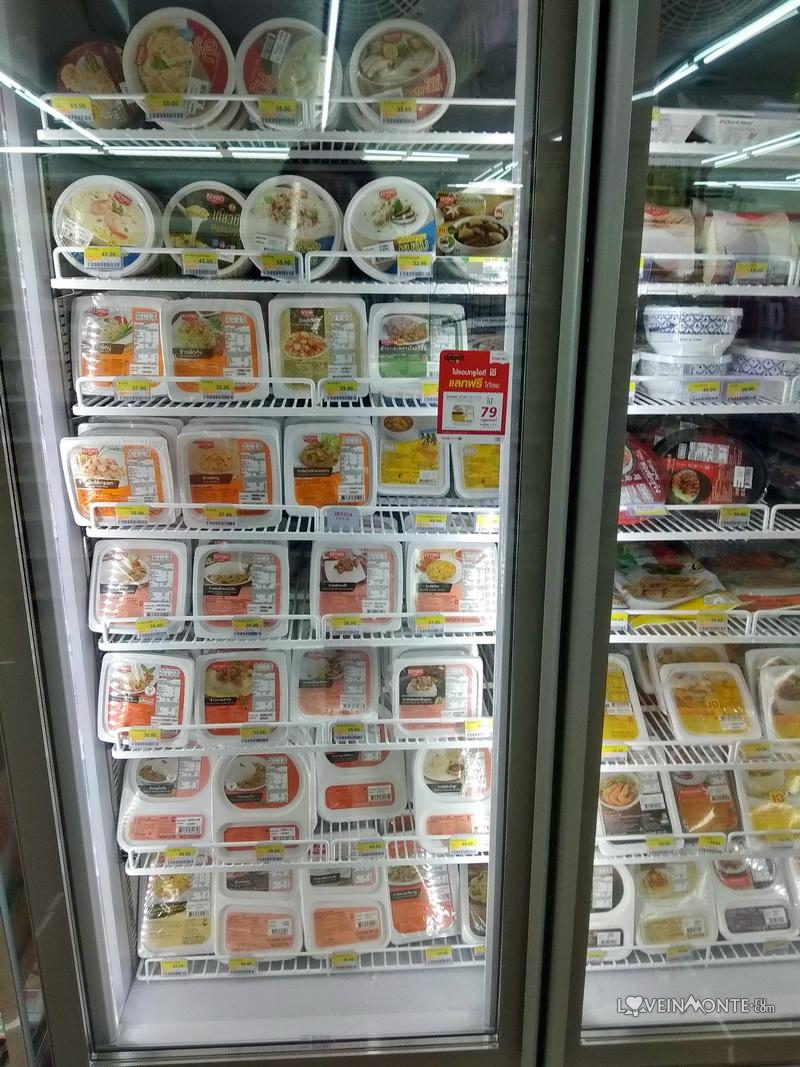 When we don't have time / energy to cook, or electricity at home, we buy some stuff of these freezers.
Like their dishes made of rice and meat. An average cost is about 30-35 baht per serving.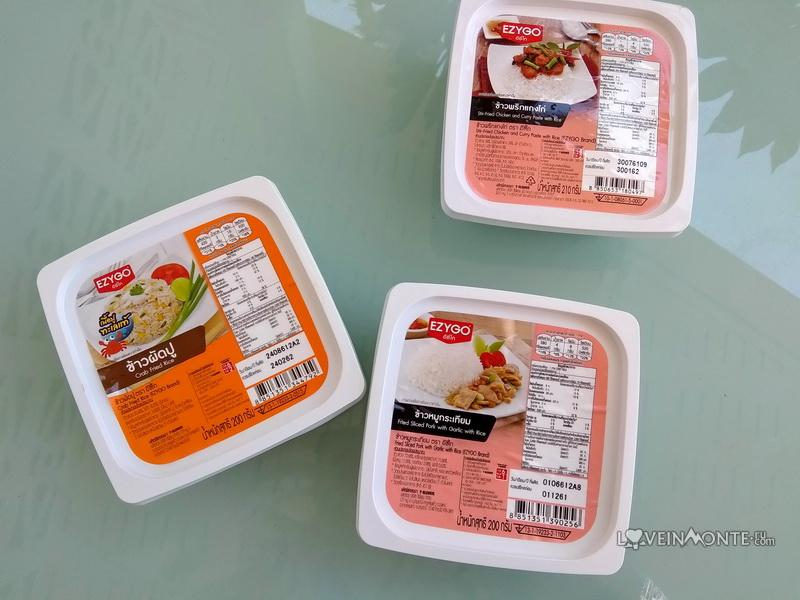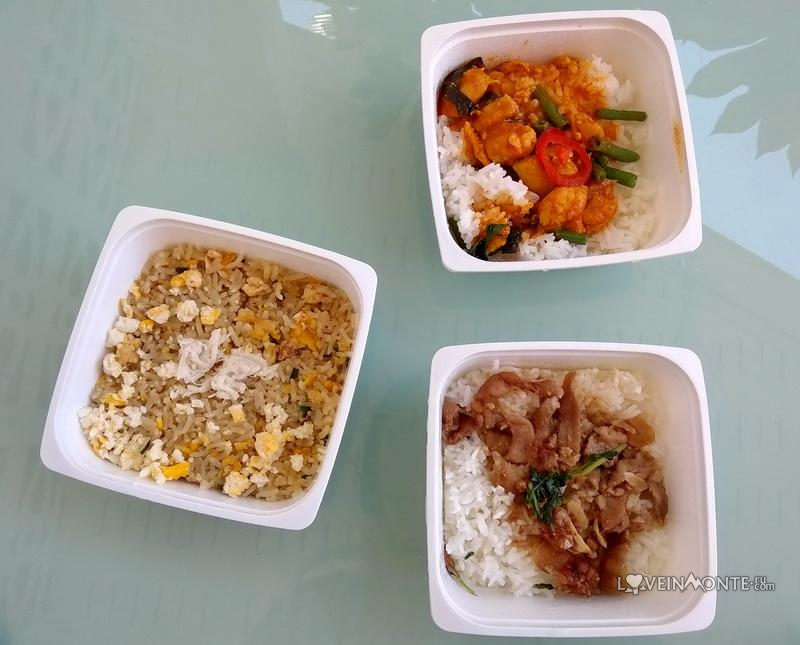 A few nuances:
If it says hot / spicy / chilli / carry — then 100% will be hot & spicy.
If they don't, but you see a pepper drawn on the package, then 100% will be hot & spicy.
I do not advise you to take something with a crab, shrimp. It tastes good as well, but you'll only get 2-3 small pieces of seafood, not worth it. Better stick to meat.
Посмотреть эту публикацию в Instagram
You can find chicken soup with galangal on coconut milk (which is Tom Kha basically) in the same freezer, it is sold in a round cup with a blue pattern similar to Gzhel. It's really good, I liked it even more than Tom Kha Gai I ordered in a cafe with very good reviews.
Fewer options for vegetarians, but they are some.
There is also a whole department with all kinds of fast food, burgers, hotdogs. I can recommend croissants with cheese and ham / sausages from this section . A package contains 2 pieces, costs 25 baht, they are also warmed up. Those with ham are more delicious.
There's a trick about the steamed buns with meat — the dough is sweet!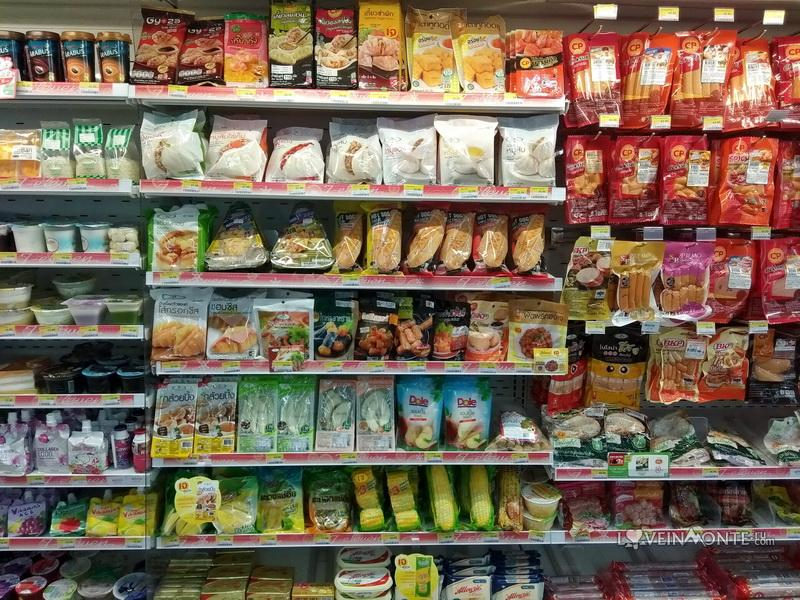 Japanese dumplings gyoza can be a nice option for a snack. The package has everything you need to eat them anywhere, anytime. Convenient box, 5 pieces, soy sauce and a skewer.
Something Sweet
There's a large selection of various cookies and sweets. Also some imported chocolate. Seeking for something unusual — try milk chocolate with green tea — Kit Kat or Dars. Kit Kat is also with an even more strange taste: green tea + beans.
There is a department with dried fruits. Among strawberries, bananas and tamarind, you will easily find dried tomatoes. And yes, they will be sweet and similar to dried apricots. This is Asia, what can I say)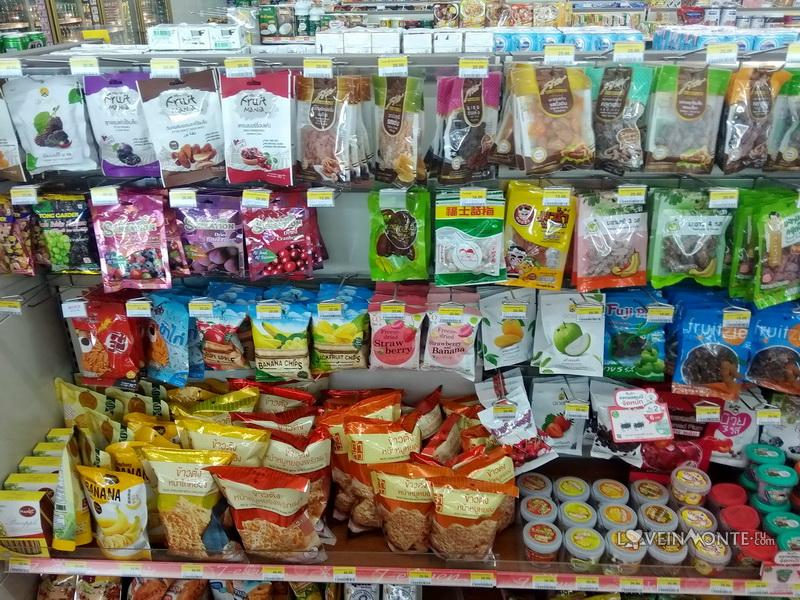 Cookies with pineapple jam are really good.
And you should also try some desserts from the fridges with ready-made food — pretty good eclairs and even lava cake. They are heated in a microwave for you.
I go crazy about nuts, and there's a whole range of them at 7.11, different variations of kozinaki, sesame sweets and peanuts, boned in honey and sprinkled with sesame seeds.
You just need to carefully read the packaging, because the content may be shocking. You may think you're looking at a cookie. But it's made of pork. And is sweet. This is Asia, what can I say)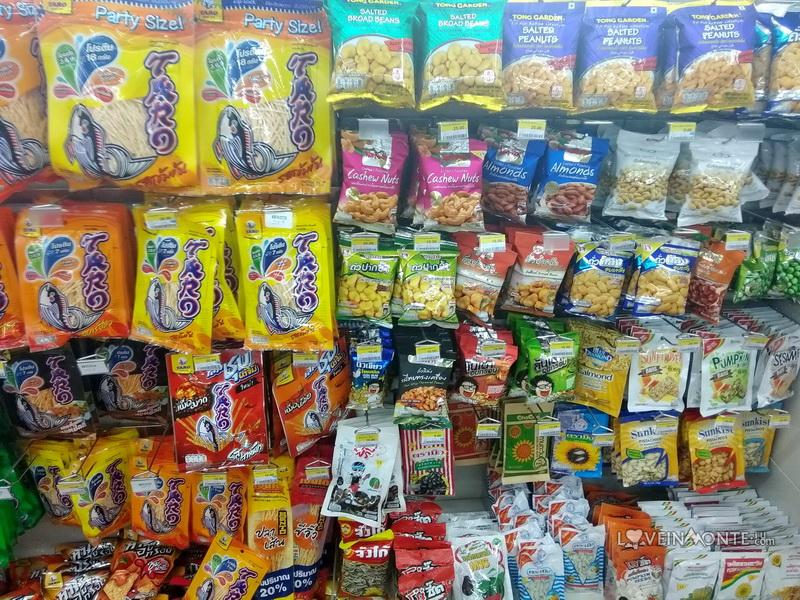 Other products
Do not take bread at 7/11 unless it's absolutely necessary. Finding good bread in Thailand is tricky, and what is sold in minimarkets is one of the worst options you meet.
Dairy products are ok, just the same as in other places. The choice is quite extensive: cow's milk or soybean, coconut, almond; without additives or with chocolate, fruits; full fat or fat free.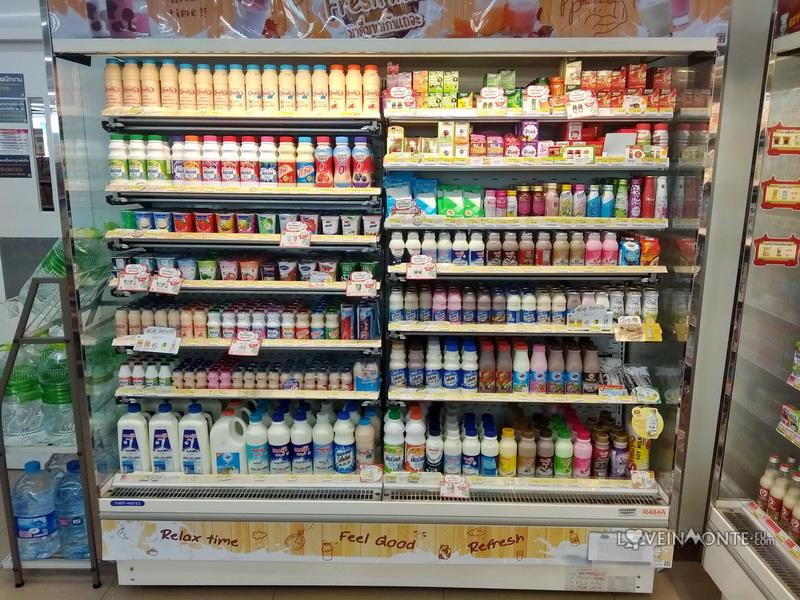 Yogurt is with additives and very sweet in most cases. They sell good butter (just look for unsalted inscription on the pack, if you want to get the usual taste).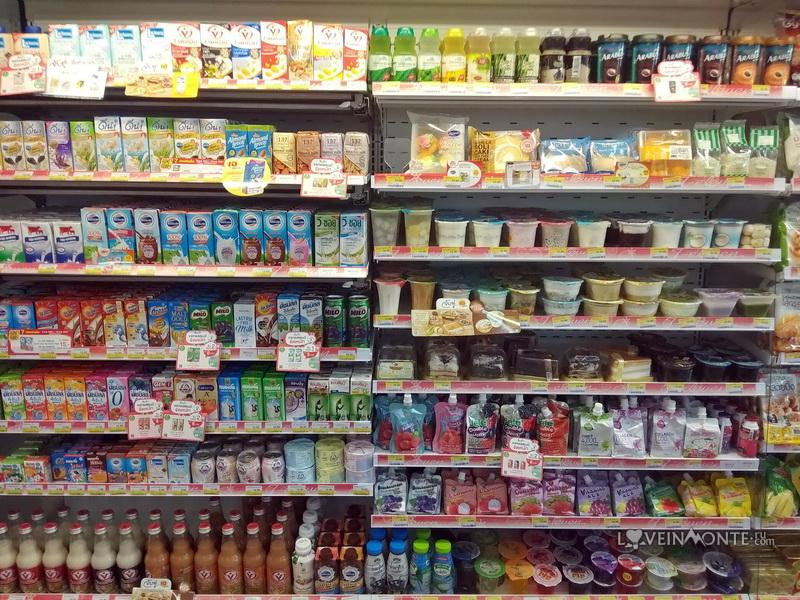 You will also find rice, canned fish, sauces, eggs (if you are not looking for asian exotics — don't take pink and green eggs), honey, tea and instant coffee, baby formula.
Potato chips, both with familiar and unusual tastes, (you should read what is written on the pack carefully).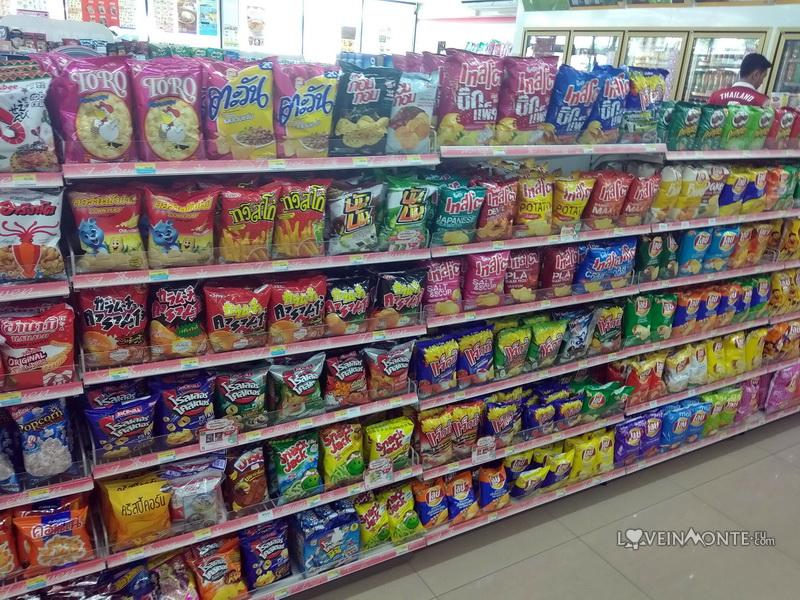 A huge selection of instant noodles. Almost all of them are hot, the best is considered MAMA. Boiling water is always free and available.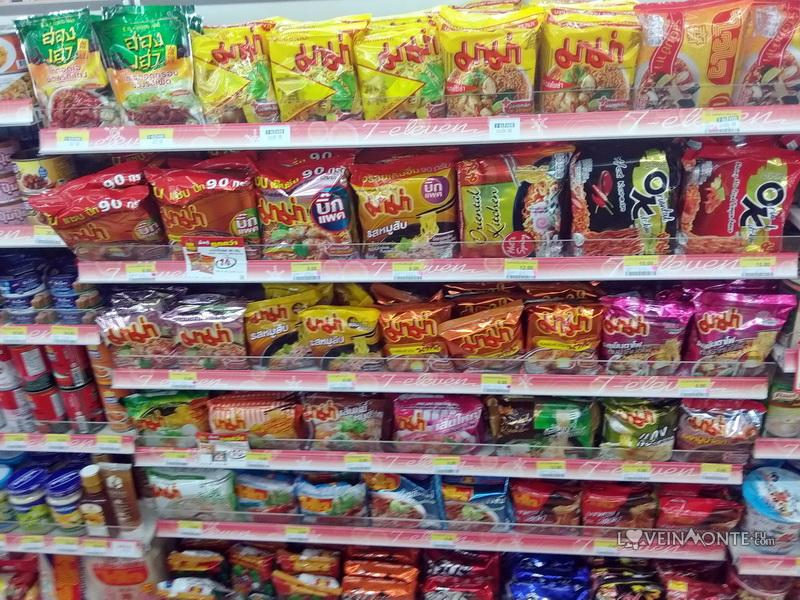 Seaweed with different flavors.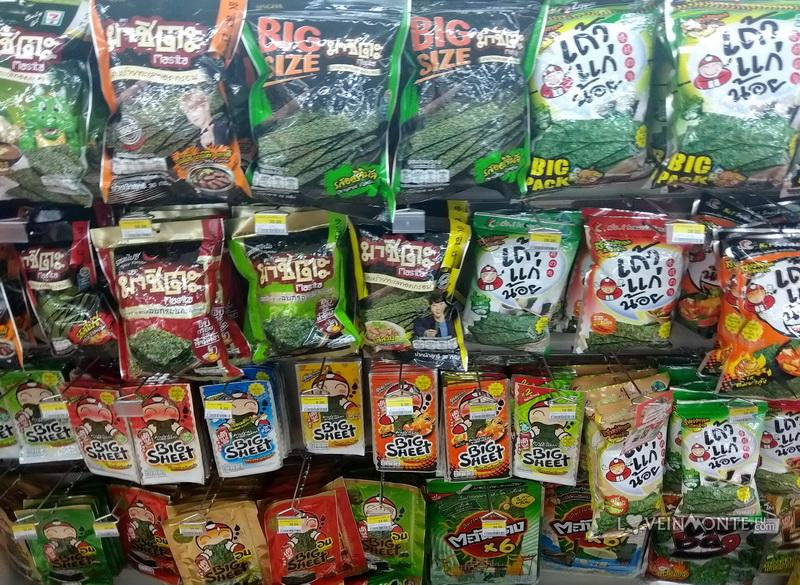 Alcohol and cigarettes are also sold there. Alcohol is only sold from 11: 00-14: 00 and from 17: 00-24: 00. Some stores do not follow this rule, but most do not violate the law.
Not to Eat
In addition to food here you can find a lot of other necessary and useful things. Household chemicals, deodorants, cosmetics, sunscreens, mosquito repellents, baby diapers, chargers, extension cords, raincoats and many more. And all this in located at a fairly compact area)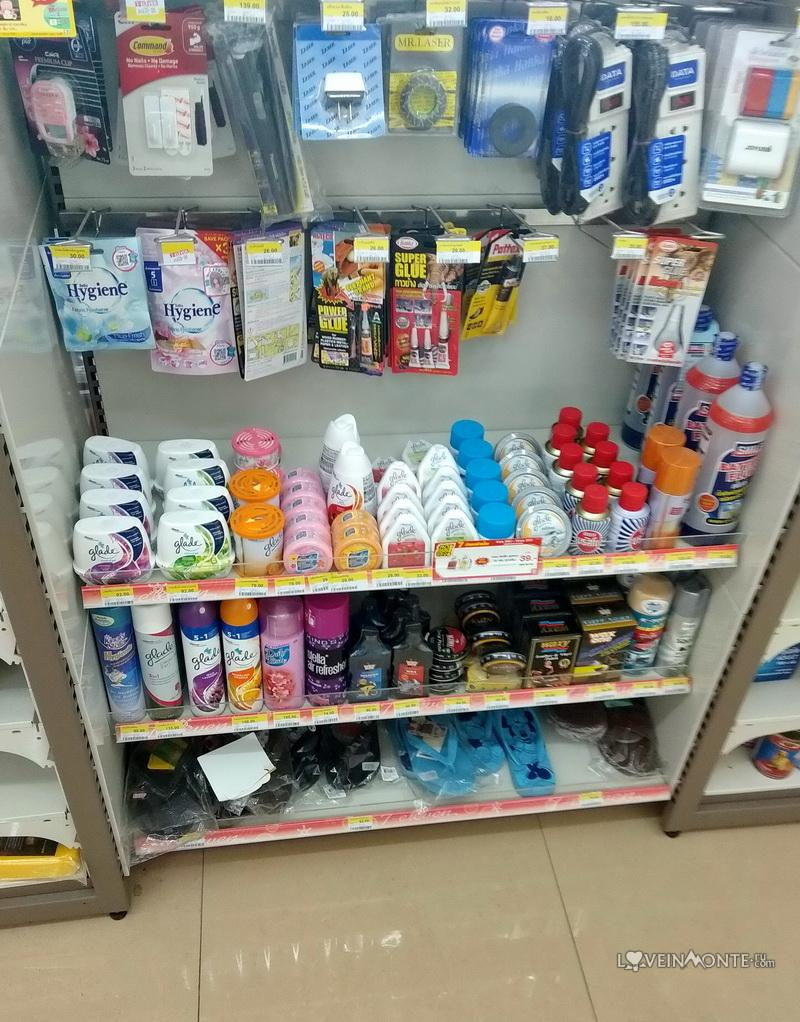 Meds
If you fall from a scooter, catch a cold, fever, stomach problems, allergies — you can find drugs from all this at any 7/11 in Thai.
They also sell vitamins, dietary supplements, protein, collagen, etc., etc.
If You Are a Beauty Guru
You can always find something interesting in this section. A lot of skin care and some decorative cosmetics.
Travel versions of different products, it is convenient to try new ones. Masks, creams, serums.
Be aware, many products have a whitening effect.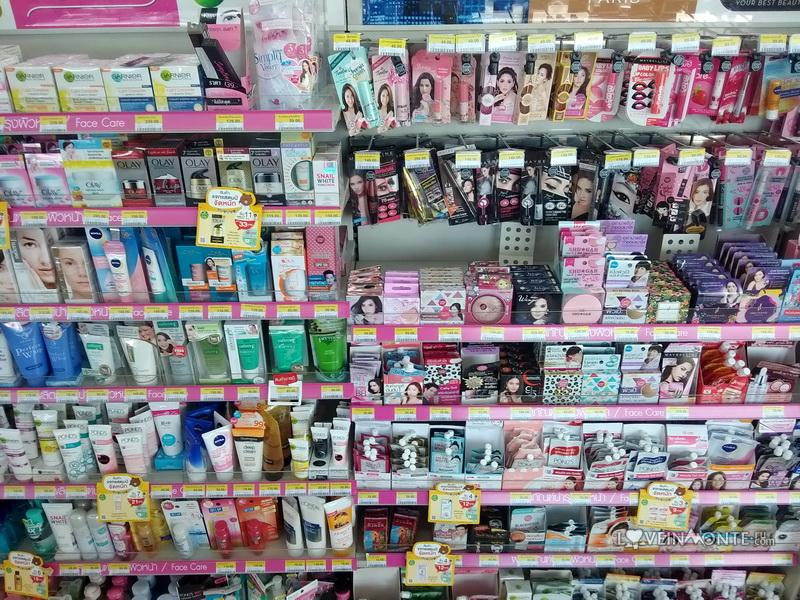 There always are some traditional thai things. Many interesting pieces like tanaka masks, Isme eye cream and various Thai soaps. You should try them.
Childen's goods
each 7-11 there is a small department with children's toys. The choice is not super-large, and the prices are not the lowest. But sometimes it helps a lot.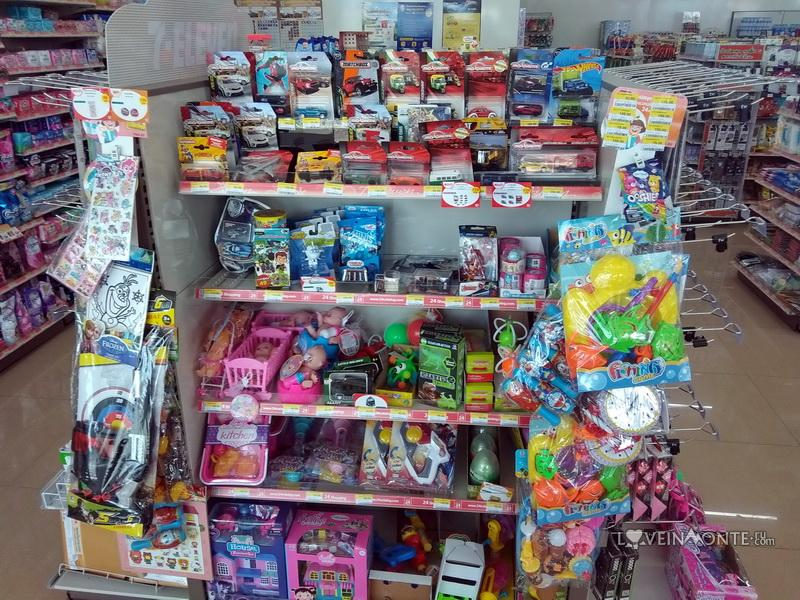 Payments
At the checkout, you can also pay utility bills, buy booked plane or bus tickets, pay for orders of some online stores.
You can recharge your mobile phone. But from my own experience, it is more convenient to use the orange automat at the entrance. No restrictions on the minimum amount & no time spent in queues.
Bonus, or 7/11 Cash back
Please, don't forget about the stickers at the checkout. This is a sort of cash back from 7/11. Or, as they say — same same money)
You can pay for purchases in cash or with a Visa card if you spend more than 300 baht.
Nearly every 7-eleven has an ATM, weight scale (pay 1 baht and you can check your body weight), and an automatic machine for replenishing an account.
Have a nice shopping! Ciao!