At Bangrak, not far from Big Buddha, there is a fish market, where you can buy fish, seafood and some other local products every day.
You can find out the place by smell, or rather, stink) But fish is always fresh here.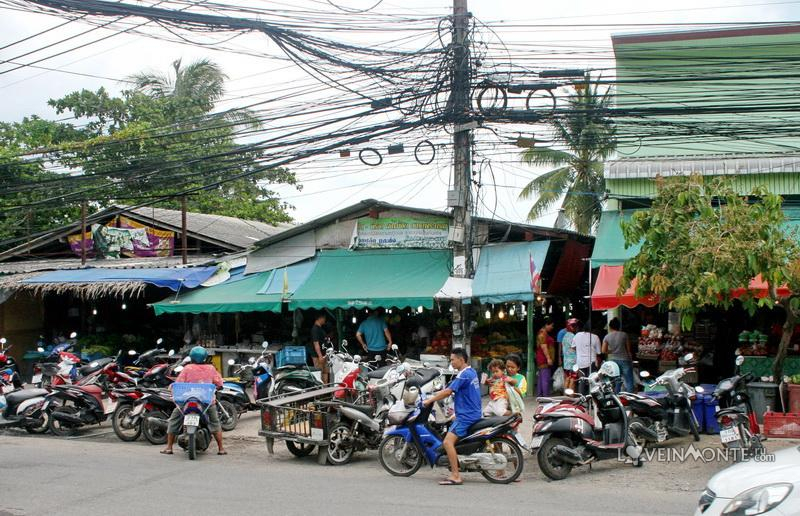 Another identifying feature is a turn to the airport and lots of parked motobikes.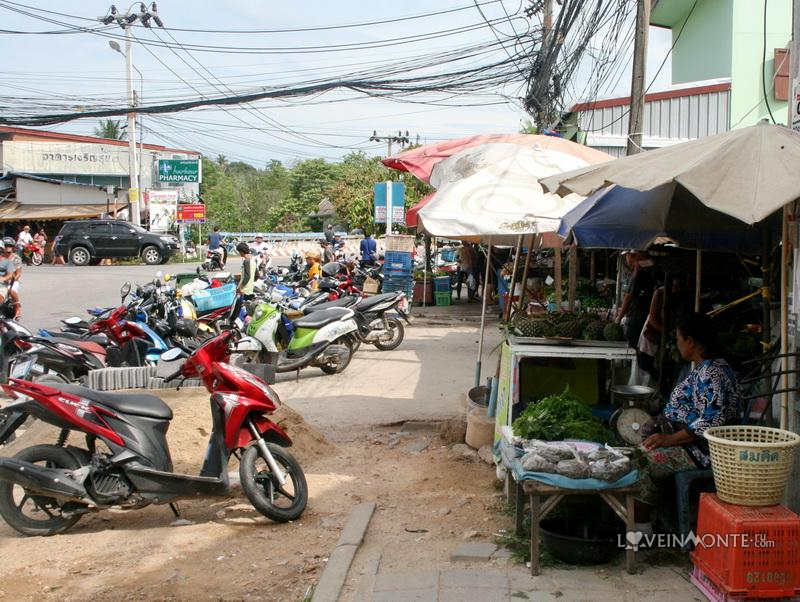 Bangrak fish market is fairly compact, located right at the seashore. If you go through it, you'll see the beach.
It's non-touristic and quite unpresentable, but with traditional longtails and cheerful Thai children near them.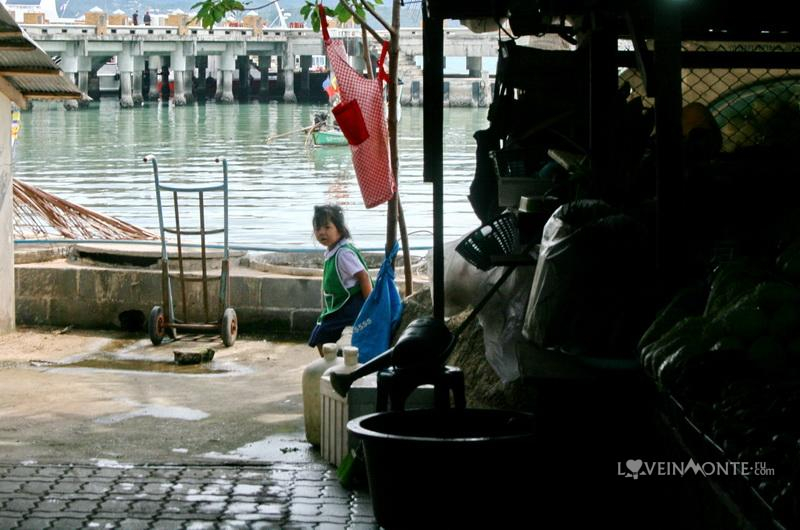 So, the fish. It's fresh, good, and does not stink)
You can also ask the seller to wash, gut, clean and cut it into pieces when buying. It's free.
You can find shrimps of different sizes at the market, from small ones to huge monsters; a lot of crabs. Various shells, mussels and other marine life are also sold here.
Prices are different, river fish is cheap, sea fish is more expensive. Shrimps cost from 150 baht per kg, crabs — from 200, depending on their size.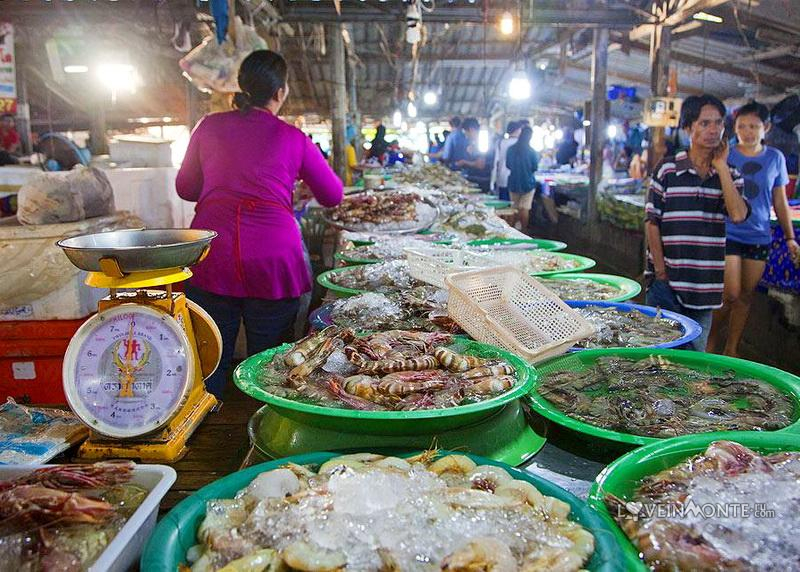 The stench at the market is not from fish. The unique flavor is given by Thai seasonings and sauces, which locals use for cooking.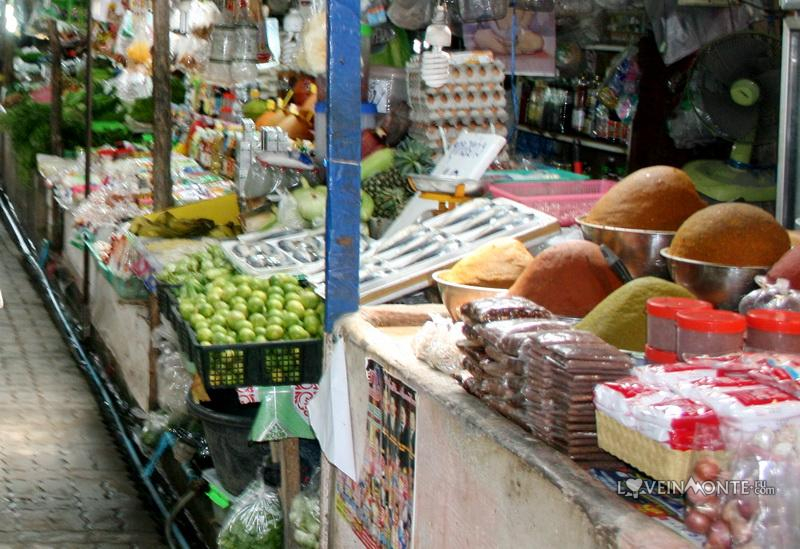 Even better smell ready-made dishes. And you'll find plenty of those.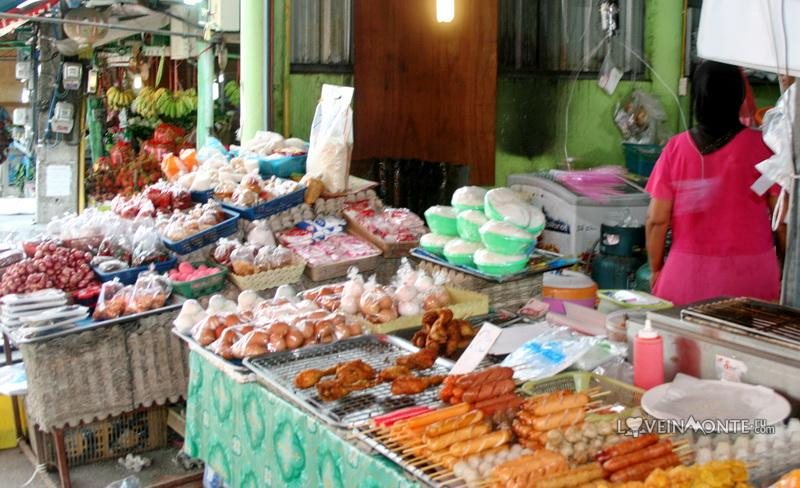 And dried fish also stinks, in which for some reason they prefer to add sugar. First days or even weeks we stayed on Koh Samui, I could not pass by the market without a shudder) Then my nose got used to it and I almost don't feel the smell.
So, fish and seafood is fresh & tasty, worth trying.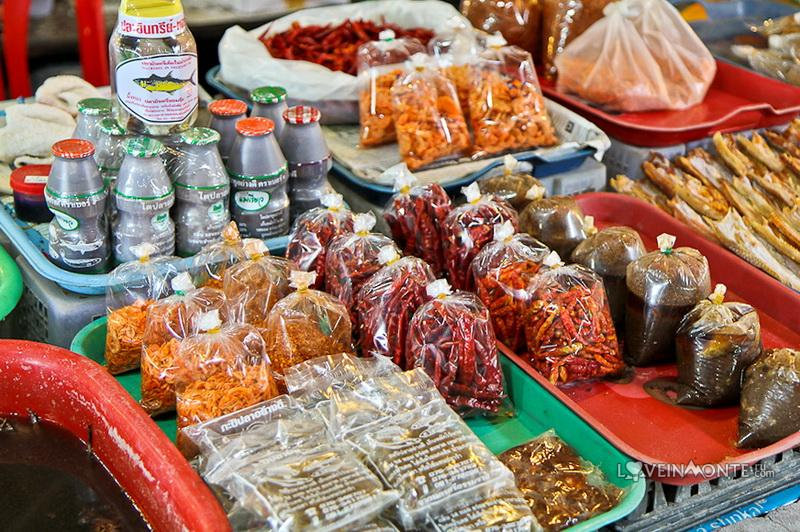 They also sell meat at Bangrak Market, but I find it too risky. For me, it's a mystery how can it still look & smell decent in such a hot place.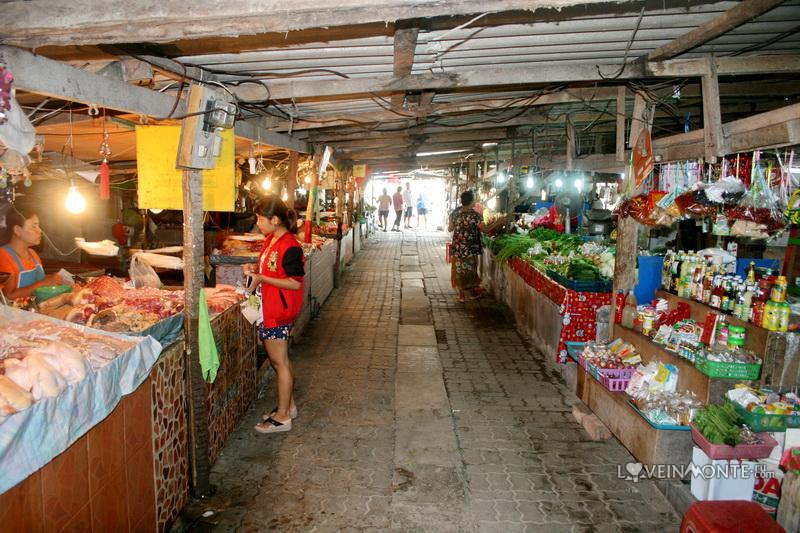 Apart from fish, meat and smelly sauces, there is a lot more to buy at the market.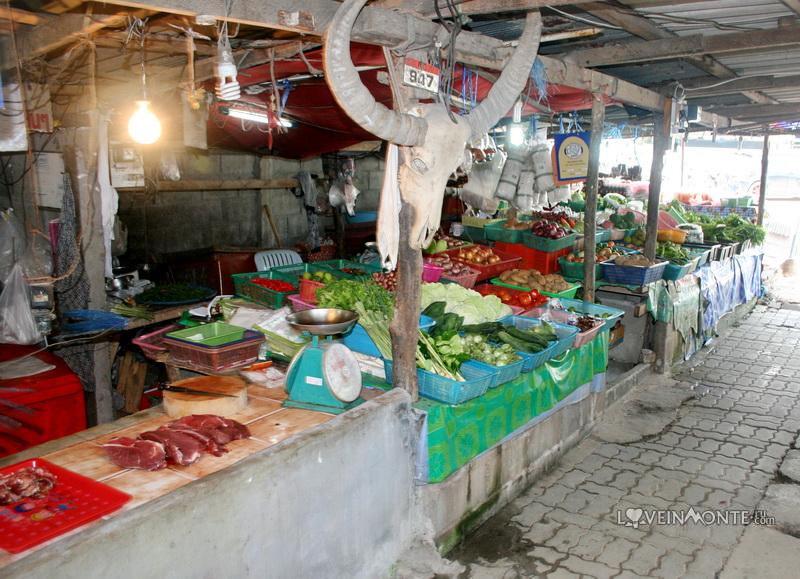 For example, fresh fruits.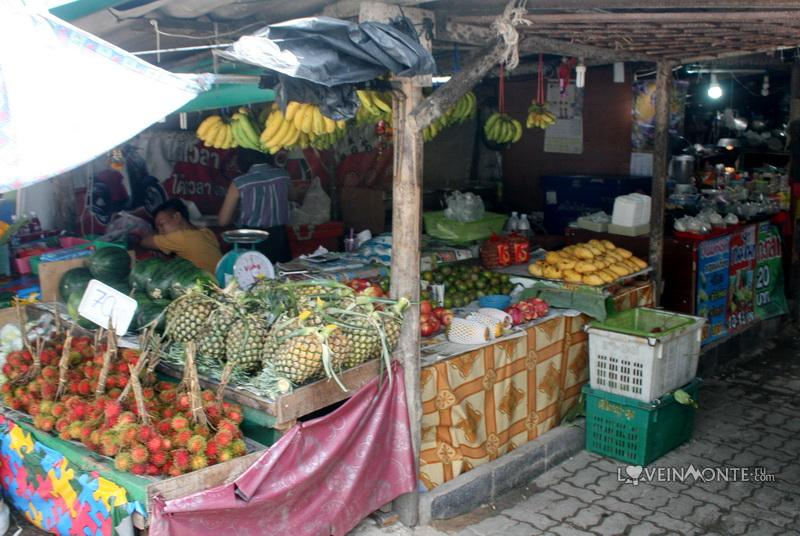 You can always buy watermelon, coconuts, bananas, pineapples, tangerines, mangoes and imported apples there. And the rest depends on the season.
Prices are higher than at Tesco Lotus, Big C and Macro, but lower than at small Tesco Express. And the choice is usually better. And the costs vary depending on the season.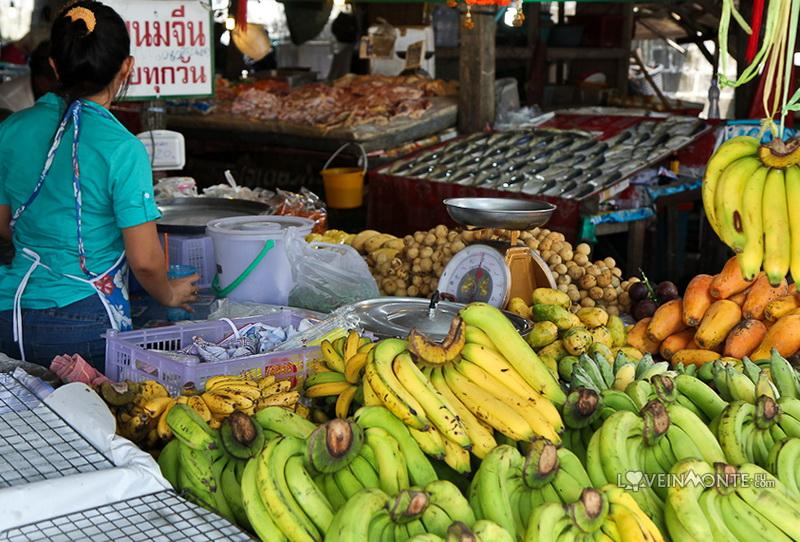 Lots of fresh vegetables and greens. Some species we've never seen in our lives.
I usually buy asparagus, green onions, dill and mint there.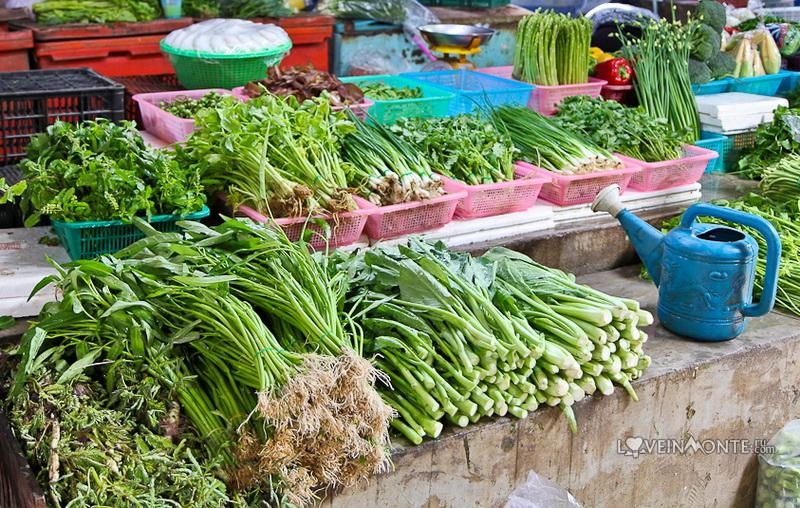 Among the vegetables, too, there are a lot of strange and unknown items.
But you can always buy the familiar things: tomatoes, cucumbers, lettuce, onions, garlic, cabbage, carrots, potatoes, and eggplants of different sizes, shapes and colors.
I don't know exact prices for everything, I usually just take a basket, same as in the middle of the next photo, and fill it with everything I like — and then they tell me the total amount. In any case, if you do not buy imported Bulgarian pepper — you won't go bankrupt)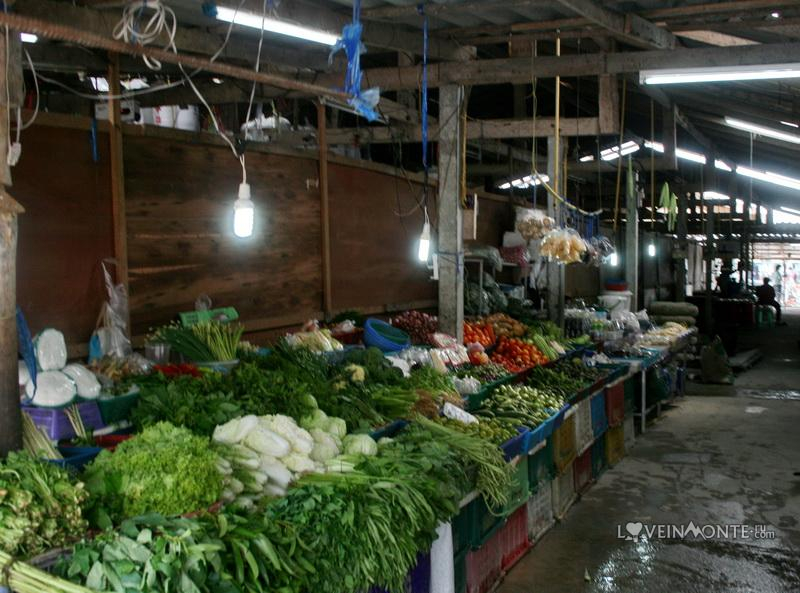 Some may seek for exotics, but for me personally, it's horror.
In the corner there are aquariums with fish, turtles, frogs & toads. But this is not a pet store, people eat them(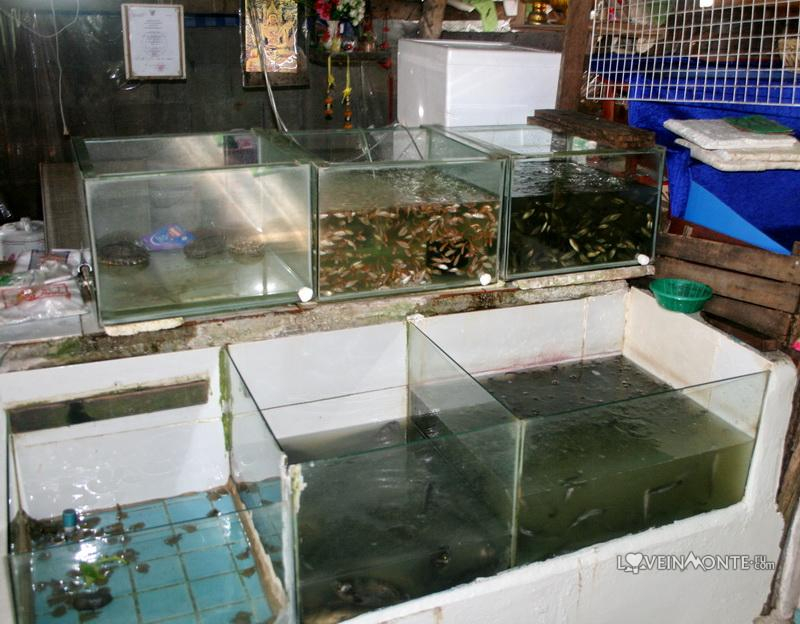 So if you come to Koh Samui — do not be afraid of the smell. Come to Bang Rak market & get some  delicious fish and crabs. Ciao!