Let's talk about beaches and districts of Koh Samui. Whisch are better for vacation or long stay?
The island is like a big village, there are no cities here — so it's divided into areas along the beaches) You'll hardly find condominiums here, mostly one- and two-storey houses, with full island relaxation.
However, Koh Samui ca provide you with almost everything you need for a comfortable life: large shopping centers, banks, hospitals, very atmospheric bars, cozy cafes and luxury restaurants.
Where to live on Koh Samui?
The choice depends on whether you want privacy or, on the contrary, to live in a busy place. And whether you plan to use a bike / car or prefer to go by foot everywhere.
If you do not drive a bike, it is better to choose Lamai. There are supermarkets, cafes, and the sea within walking distance. And some interesting sightsees.
Some other districts along the ring road will also do: Chaweng, Bo Phut and Maenam.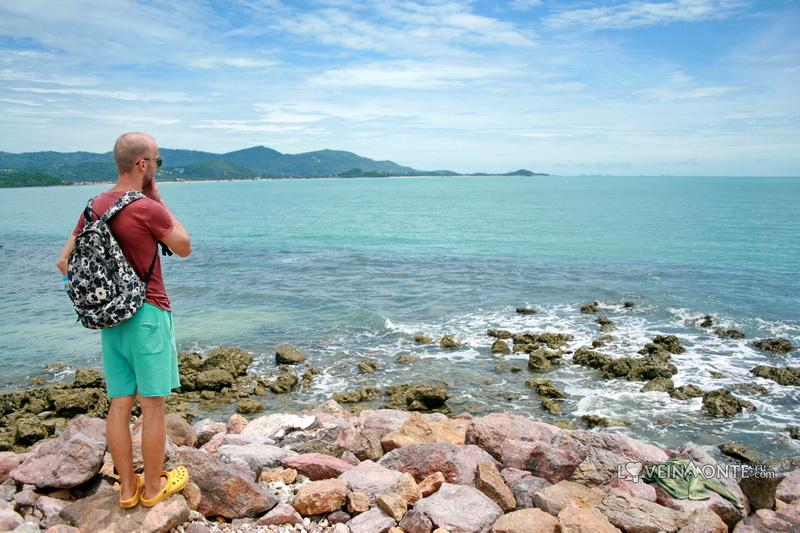 Beaches of Koh Samui
Samui has many beaches, they are all beautiful, but not all are suitable for swimming.
The most beautiful sunsets on Samui can be observed in Nathon and Lipa Noi, on Bang Rak (from Big Buddha and to the east), and on Plai Laem. The most beautiful sunrises are on Chaweng and Lamai.
Lipa Noi
Lipa Noi is a beach in the west of Koh Samui, located to the south of Nathon.
You can find many beautiful villas and hotels there, but a few houses for long stay.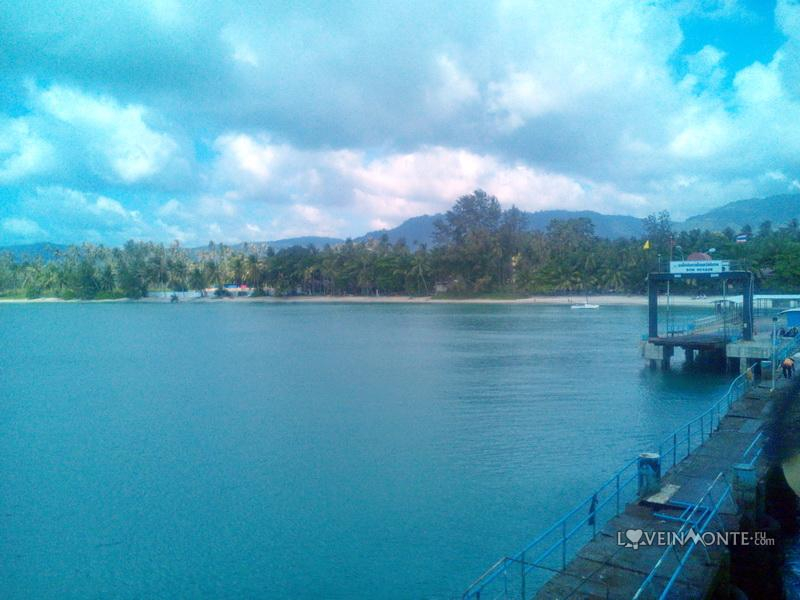 For example, Nikki Beach. There is an excellent beach club, with different parties, movies right on the beach. And it is also very cool just to lie in the shade with a cocktail in hands.
Lipa Noi offers the most beautiful sunsets.
But the infrastructure is rather poor. There are several cafes, 7/11 and Family Mart shops, but large supermarkets are  too far away.
It's possible to swim in Lipa Noi only in winter time, in low season there is a strong ebb and the sea goes far from the coast.
Nathon
Nathon is located to the north of Lipa Noah. This is the administrative center of the island and is suitable for 1-2 nights rather than longer stay.
There is no beach for swimming, with the exception of this small patch of sand.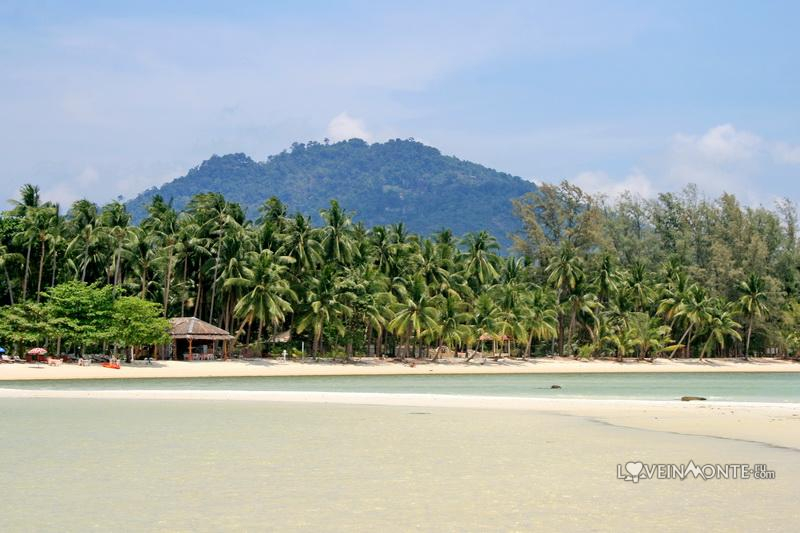 Strong ebbs are typical for lo season here.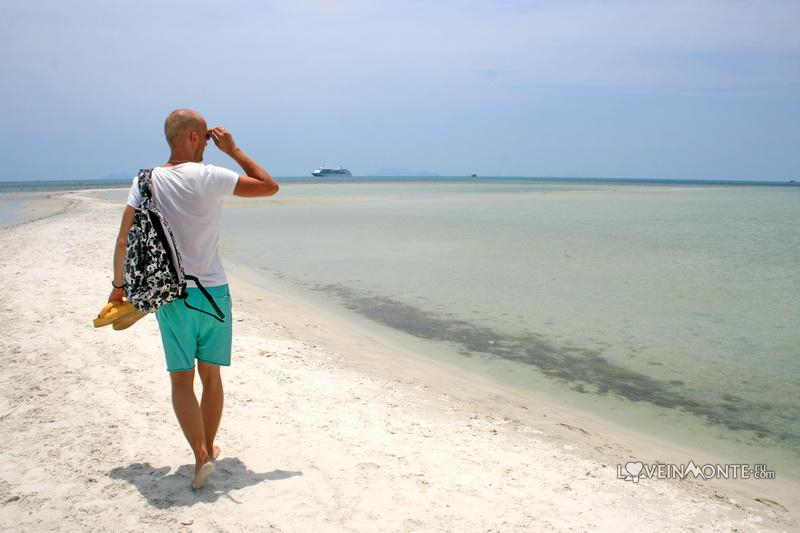 But here you'll find gorgeous sunsets, a bus station, a ferry station, cheap market, banks and a public hospital.
Bang Bo
Bang Po is located in the northwest of Samui, above Nathon. This is a very quiet, secluded place.
Quite a lot of houses that you can rent for day and for a  month, 6 month, year. There are very few cafes and other benefits of civilization, except for 7/11.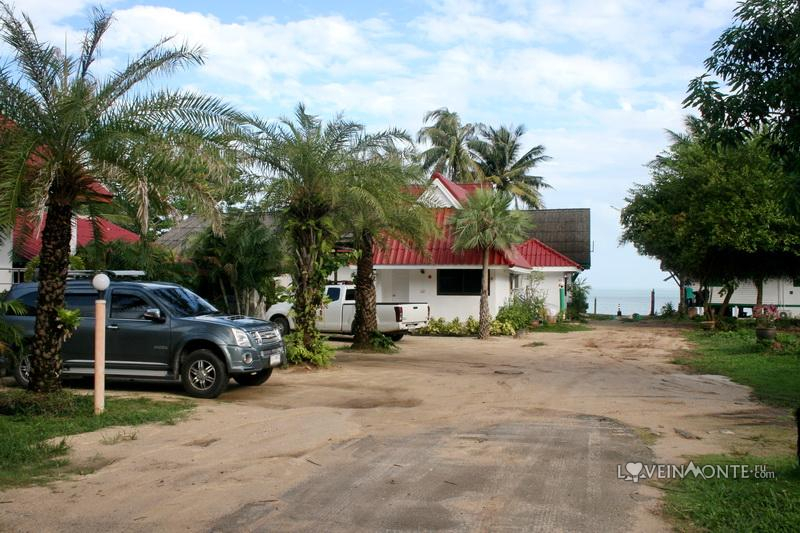 But you can live so close to the sea!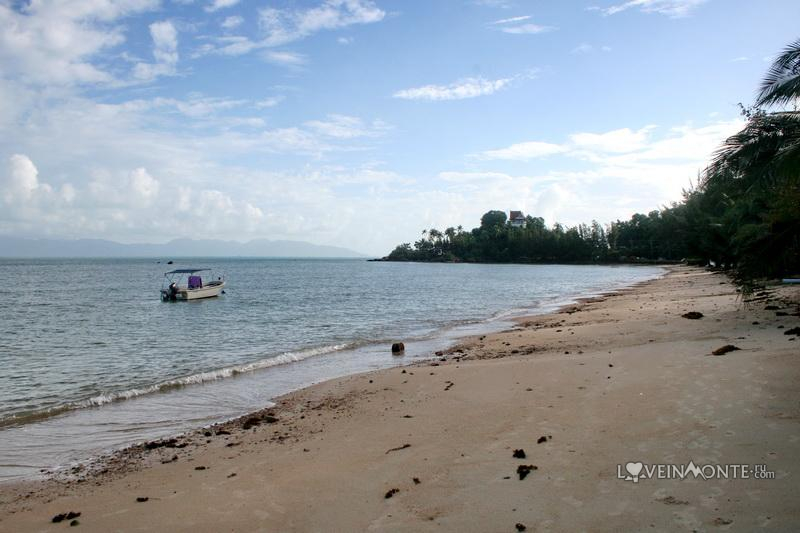 In winter, the sea is deep enough for swimming. Sometimes there's a bit of natural garbage at the beach — palm trees and so on, but in general, it's rather clean. In summer the ebb is strong.
Ban Tai
Ban Tai is a favorite vacation spot for families with children who come here for winter.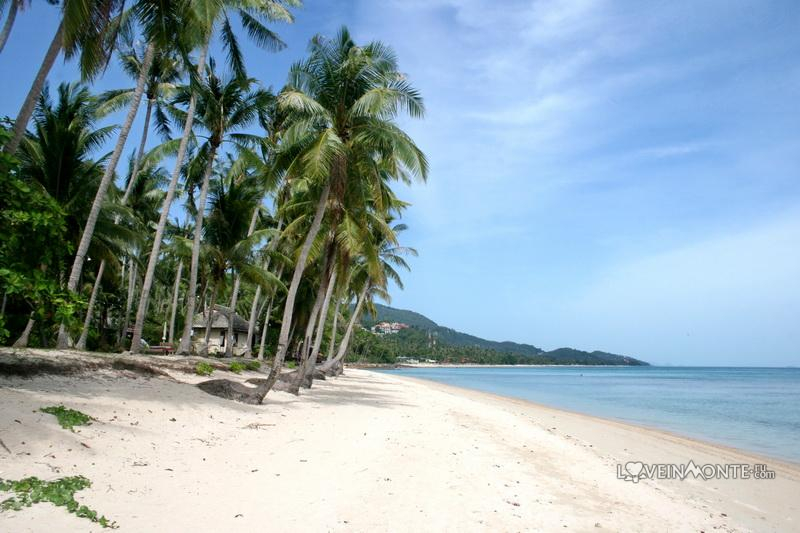 This is also a fairly quiet place. There are several massage parlors, a couple of cafes, convenient stores. You'll need to take a bike, car or public transport to get domething more.
Ban Tai beach is gorgeous. True Bounty with crooked palm trees, white sand and a gentle water inlet (but not so a kilometer to the water).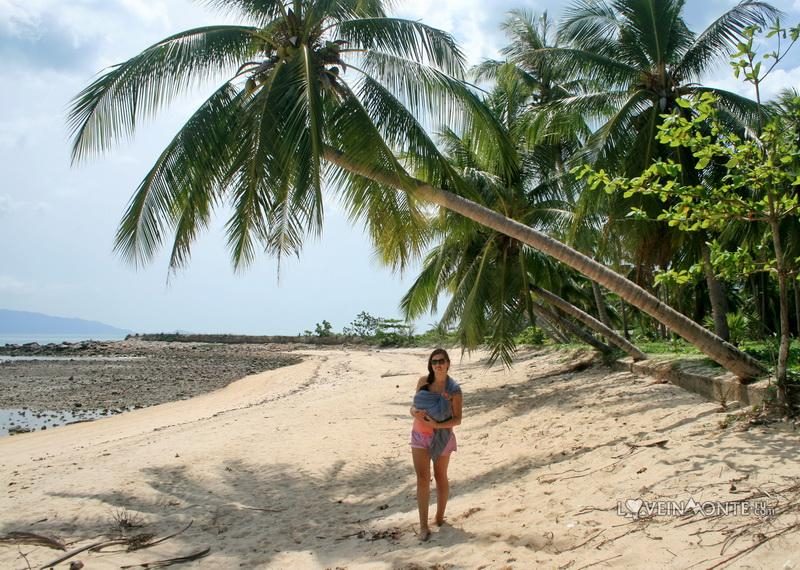 Maenam
Maenam is a popular area both for those who come for a week or a year) Lots of houses for rent here, from bungalows right by the water to luxury condos in the mountains.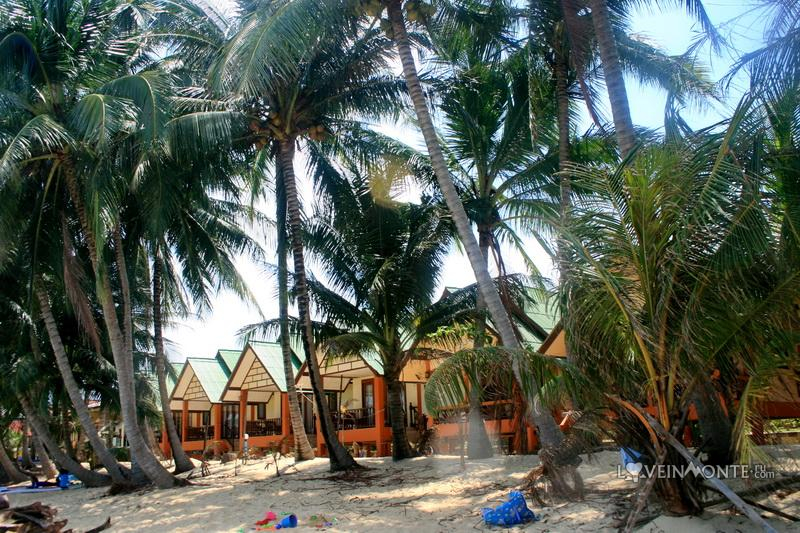 There are also cheap hotels and the beach is excellent here.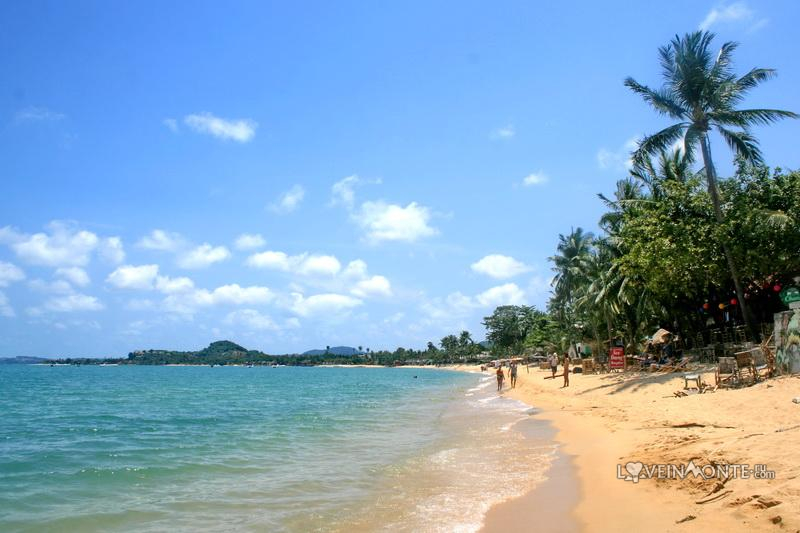 It was most pleasant for me to swim here. Both in winter and summer. No strong waves as on Chaweng, and no ebb as on many other beaches.
Lovely beach, only pleasant memories.
Bo Phut
Another relaxing place on the island. A lot of houses for rent and quite good infrastructure here.
Very close to supermarkets. The sea is suitable for swimming, regardless of the season, but sometimes the sea bottom is muddy.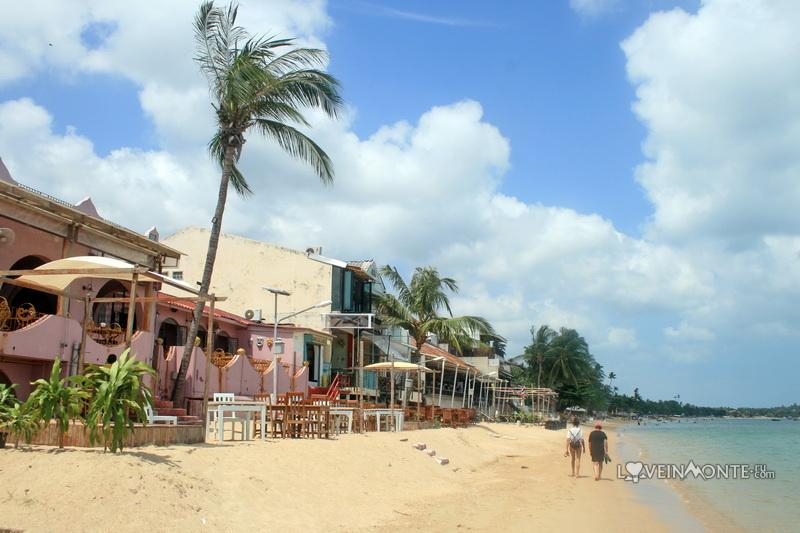 Many cafes, both cheap and very expensive (especially at the Fisherman Village).
On Friday evenings at Fisherman the walking street is held; several times a week you can watch a fire show right on the beach. And it is pleasant to walk any evening.
Bang Rak
Bang Rak is a district unjustly bypassed by many tourists. But it is very convenient — we had lived there for six months, it was great)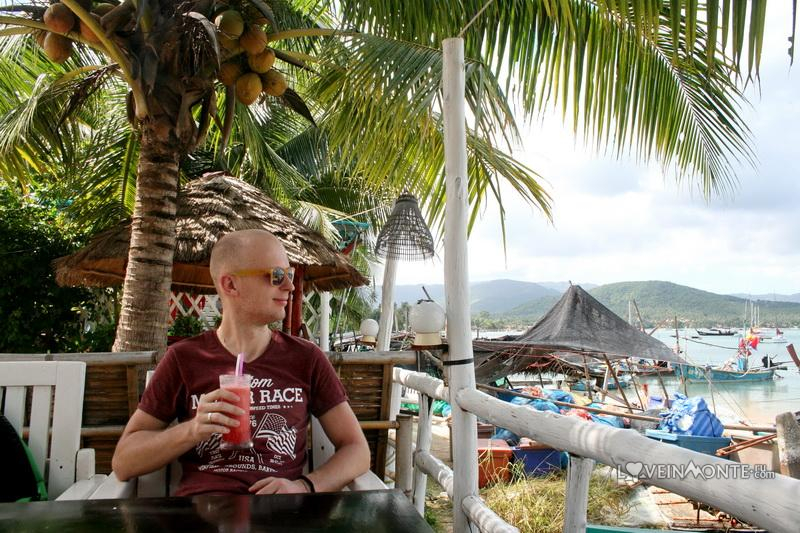 Close to supermarkets, to a fish market, close to the sea, a lot of things within walking distance. After Lev's birth, I did not ride a bike for almost a month and was tied to the place where we lived. So, almost everything I needed was within walking distance.
The beach is cool, but there is no feeling of Bounty due to the piers, numerous ships and longtails.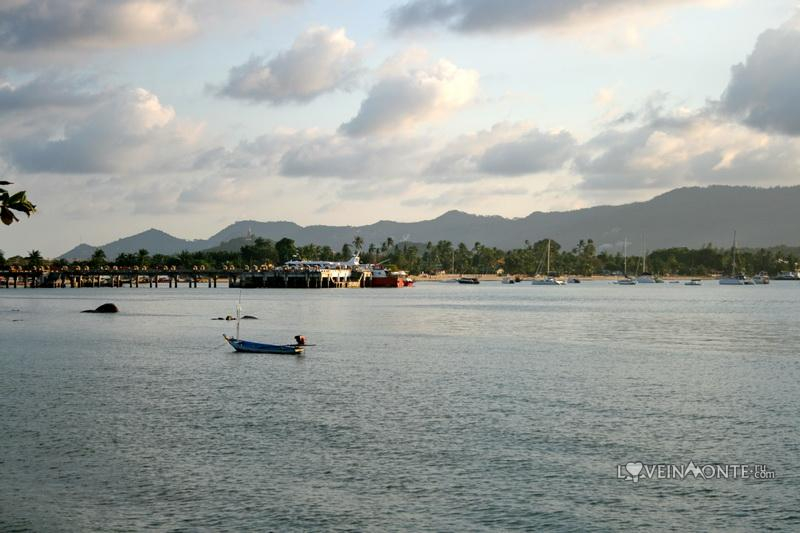 But you won't have problems with waves and ebbs here, and it was possible to swim at almost any day.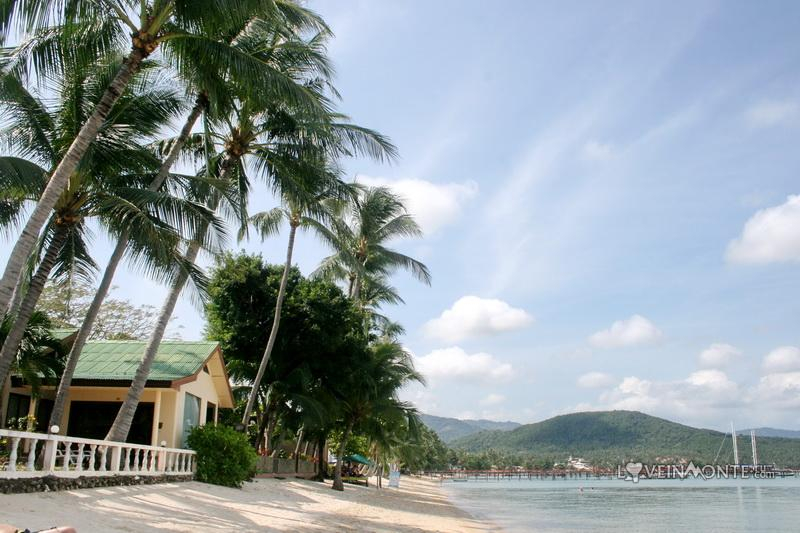 Another bonus — great prices for house rent. And cool swings on the beach.
Plai Laem
Plai Laem is locates on the other side of Big Buddha statue.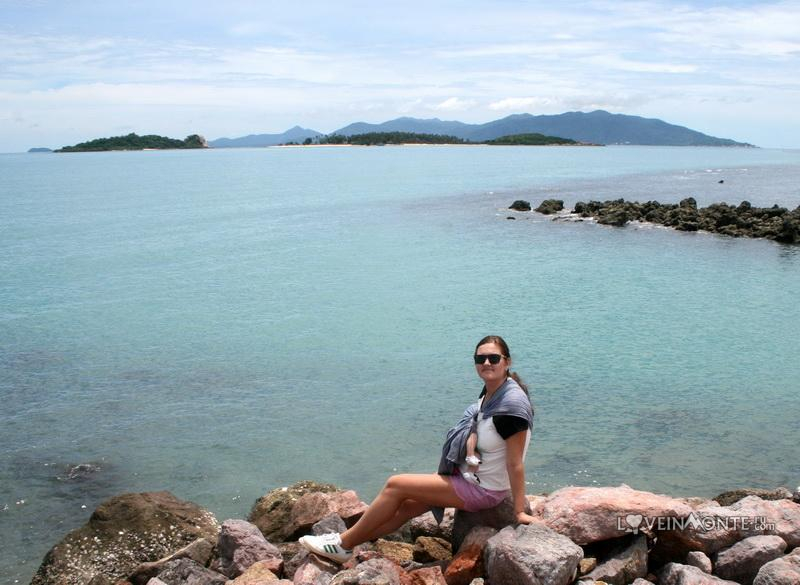 The beach itself is small, a fe houses here, mostly large and very beautiful hotels. But the place is so-so for living — the sea is not very good for swimming there, in summer there is a strong ebb. And almost nothing in this area apart from the beach.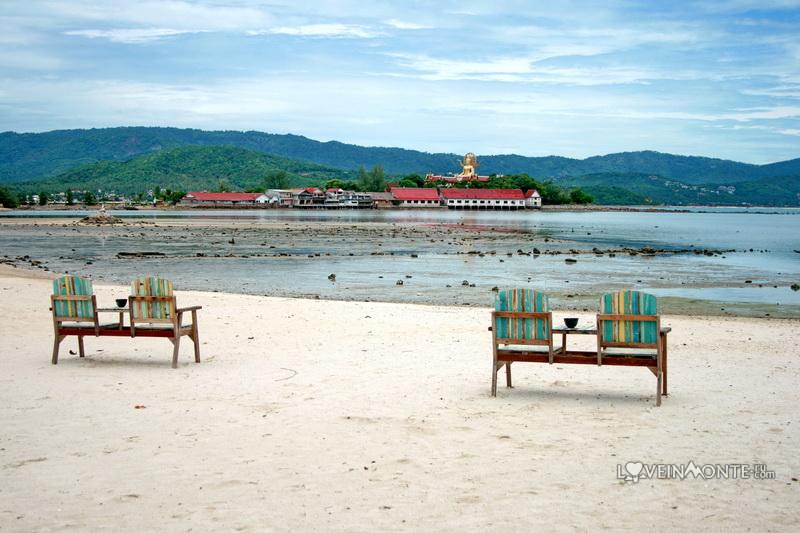 But there will definitely be beautiful sunsets.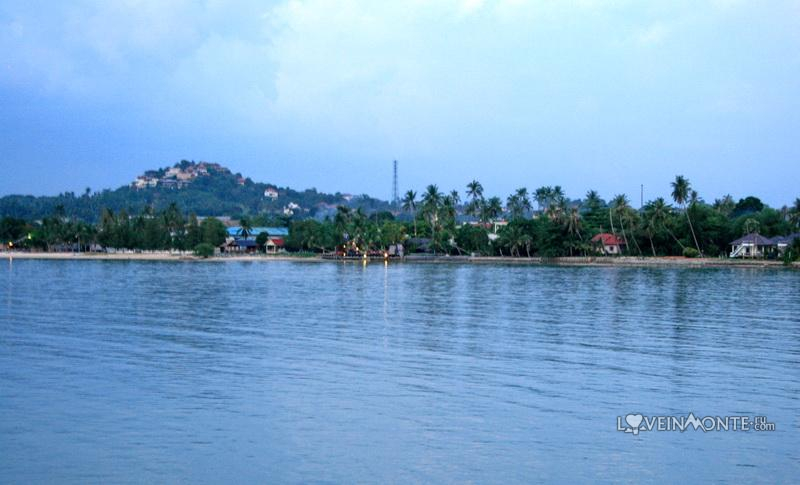 Choeng Mon
Choeng Mon is loved and adored by many long stayers, especially with children.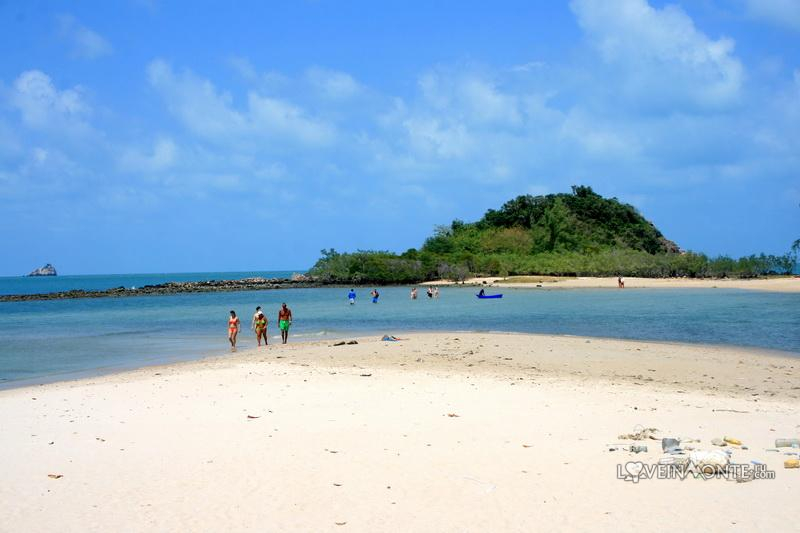 But I didn't like this beach: it's too shallow, even in winter. The water is hot like in a bath tub, but swimming there is unreal — you have to sit like in a bath.
At the bottom there are fragments of coral, so it can be dangerous to be barefoot.

Both thai-style houses and expensive villas by the sea are located here. Close to Chaweng (but not reachable by foot).
Chaweng
Chaweng is the busiest place on Samui. Here are all the major stores (Central Festival, Tesco Lotus, Big C and Makro), if you wish, you can walk to it.
A huge number of bars, discos, restaurants, shops, massage parlors. Night market, walking street on Saturdays. The SIH and Bangkok Samui Hospital are also located here.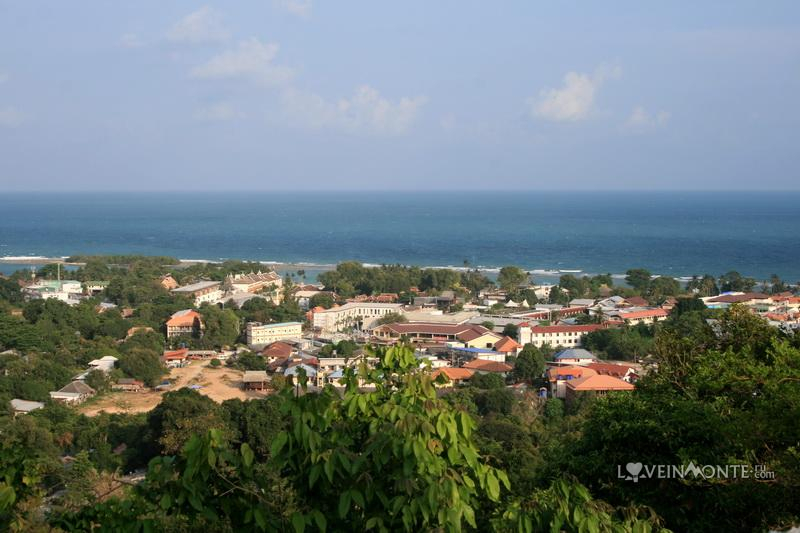 Accordingly, you'll meet plenty of offers on housing — whether you want budget options for backpackers or expensive hotels.
The closer to Bo Phut — the louder) The further — the calmer.
It is always nice to walk along the sea right on the beach.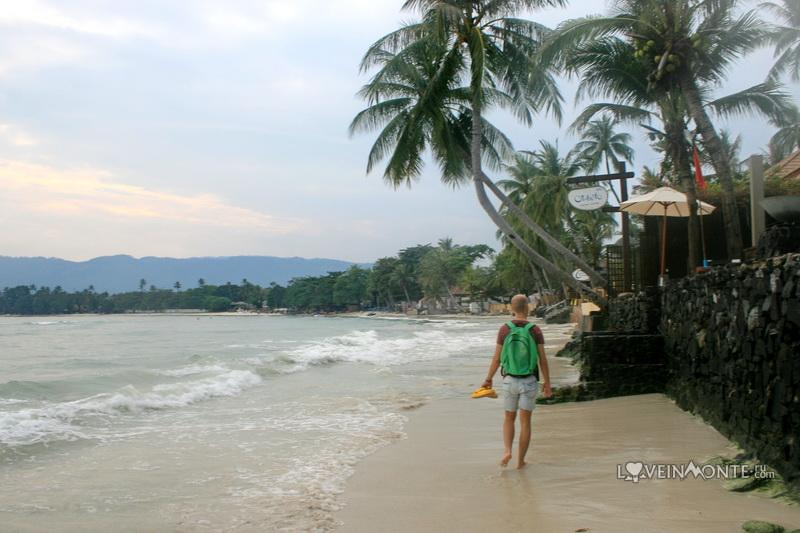 In winter, the beach may be not very good for swimming: strong waves, rip currents, ebbs.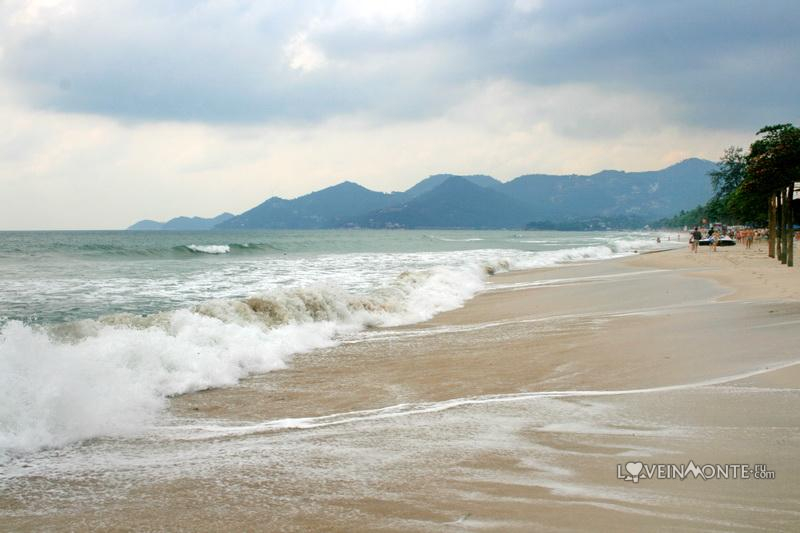 But when the sea is calm, the beach is just gorgeous. Especially in the area of Chaweng Noi.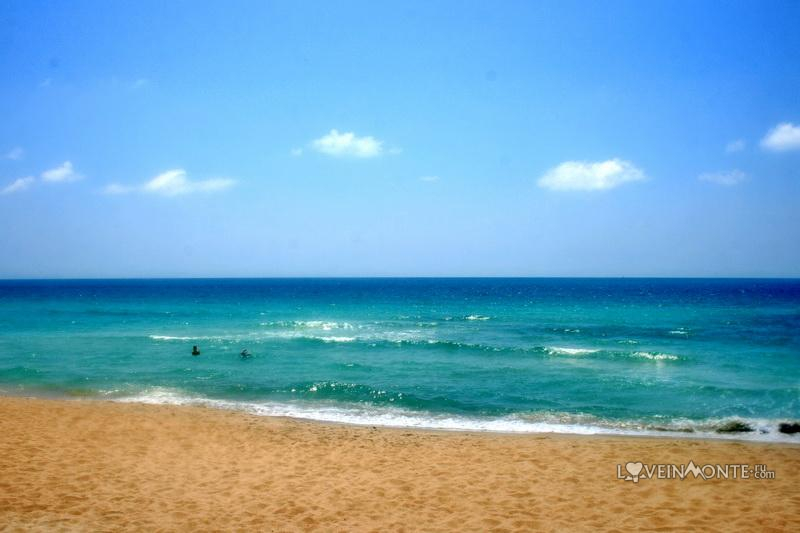 Lamai
Lamai is the second most popular beach with a fairly developed infrastructure. Located to the south of Chaweng.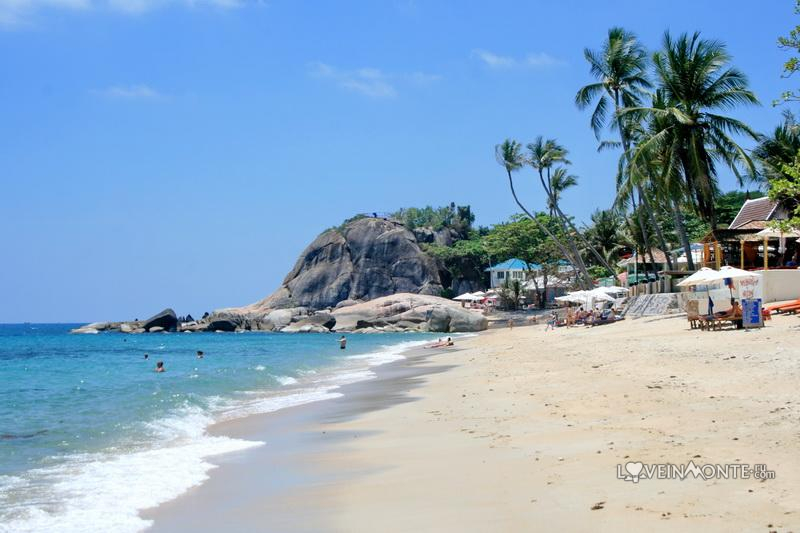 There are many cafes and restaurants, some of them are right on the seashore, and you can often see a fire show on the beach.
There is a market, Tesco Lotus and Makro supermarkets. Lamai is close to the main attractions of the island.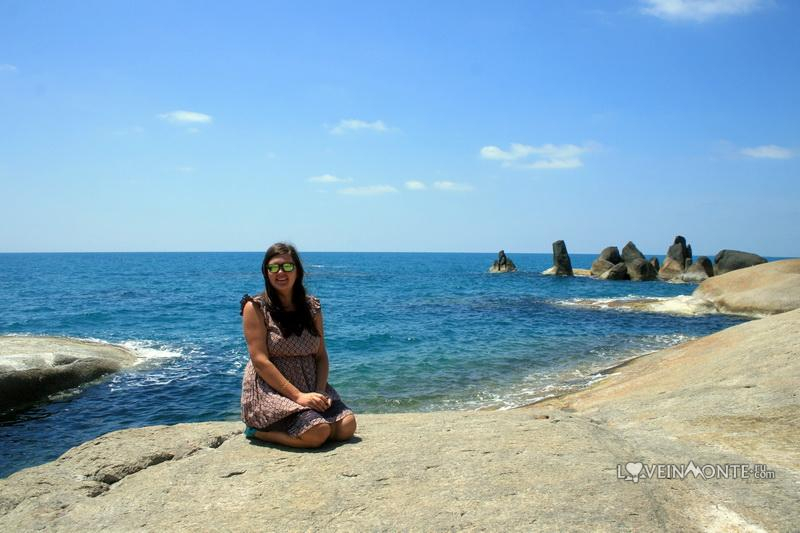 Many expats live here. Houses for longer stays are mostly located not on the shore, but 5-10 minutes away by bike. If you have private transport, you can climb higher in the mountains and enjoy the view every day!
There is coarse yellow sand on the beach, strong waves and not always possible to swim in winter. Spring here was great.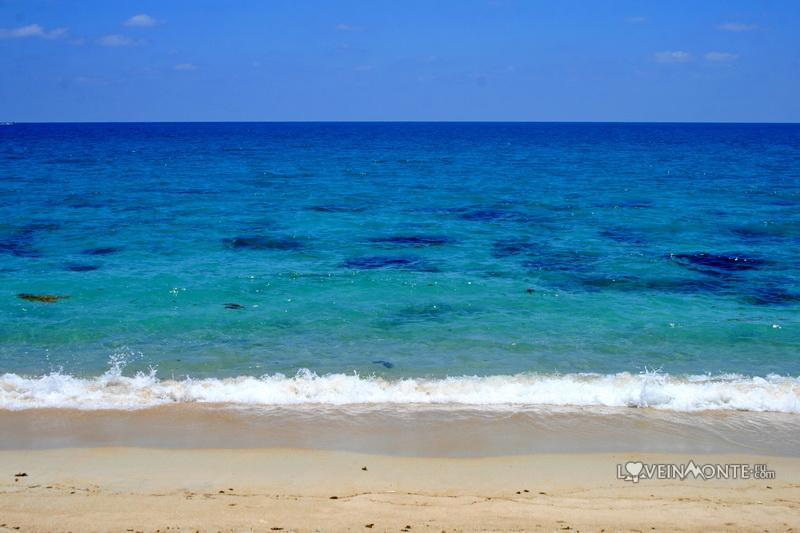 Hua Thanon and other beaches of the south
Hua Thanon and the rest of the beaches of the south of the island up to Lipa Noi are all very quiet (sometimes even wild), suitable for people who really want to relax from society and the main benefits of civilization)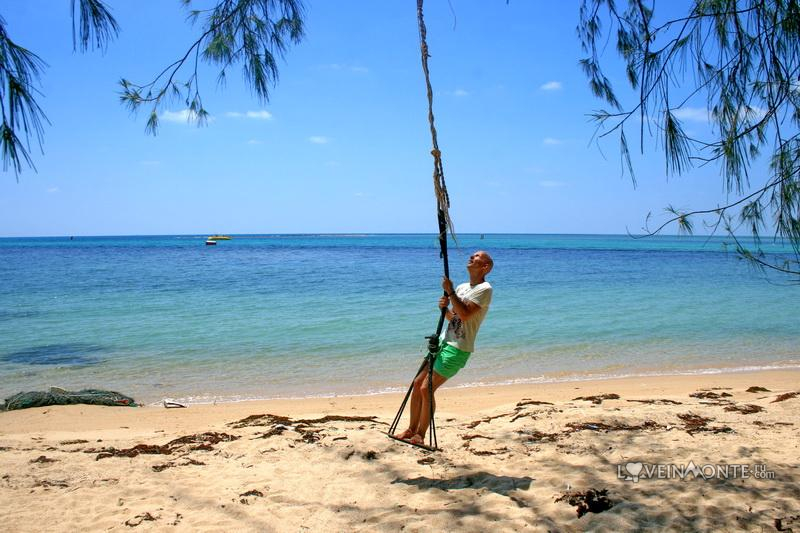 There are quite a few houses for longer stays, some beautiful expensive hotels. To get to big shops, cafes, banks, hospitals and so on — you have to take a long ride on a bike.
The sea is beautiful, but not suitable for swimming. Always shallow and with strong ebb in summer.
Near Hua Tanon there is a Muslim village where you can visit local market with fresh fish and seafood.
My review
You should choose Lamai if you don't want to move around the island on a bike. Everything is within walking distance here- both the sea and big stores. Close to the main sightsees.
If you want to party — go to Chaweng.
Seeking for a peaceful place to come with children — you may choose Ban Tai or Maenam. And consider Chong Mon, too.
Maenam, Bo Phut, Big Buddha (Bang Rak), Chaweng and Lamai are good for long stay.
If you come in the high season, everything is busy or expensive — try to look for the house at Bang Rak.
For complete solitude — to the south or to Lipa Noi.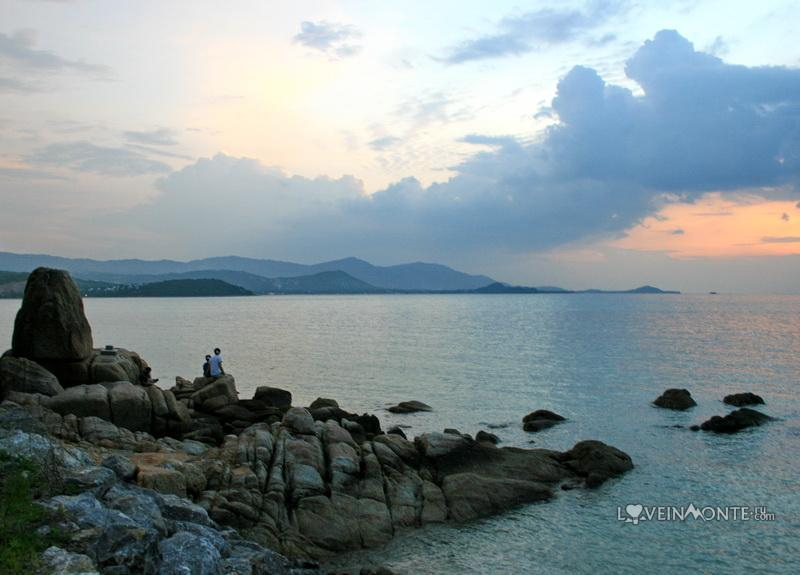 But honestly, Koh Samui is great to come, no matter where you stay. Ciao!