Seeking adventure around Chiang Mai led to a place surprisingly reminding the north of Montenegro. With cool bonuses — for example, you can ride a boat with your bike. Which we surely did.
Mae Kuang Dam Reservoir is located about half an hour motorbike drive from Chiang Mai. There you'll find yourself in completely different landscapes.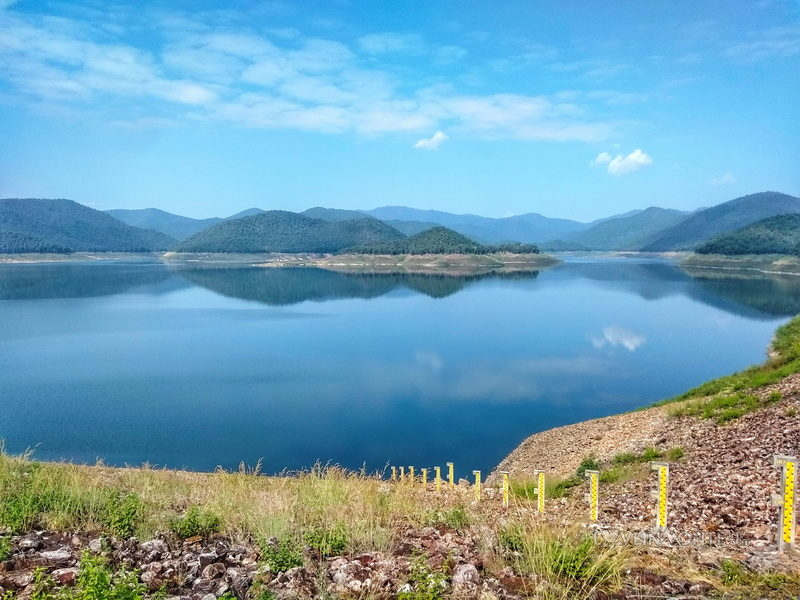 First, we arrived at a point that is marked as Mae Kuang Dam Lookout point on Google Maps.
The previous photo was made right there. And it's insanely beautiful there. Unfortunately, the route is closed for driving in all directions . Maybe, it's only our bad luck  — and some of the days you can go through, I don't know.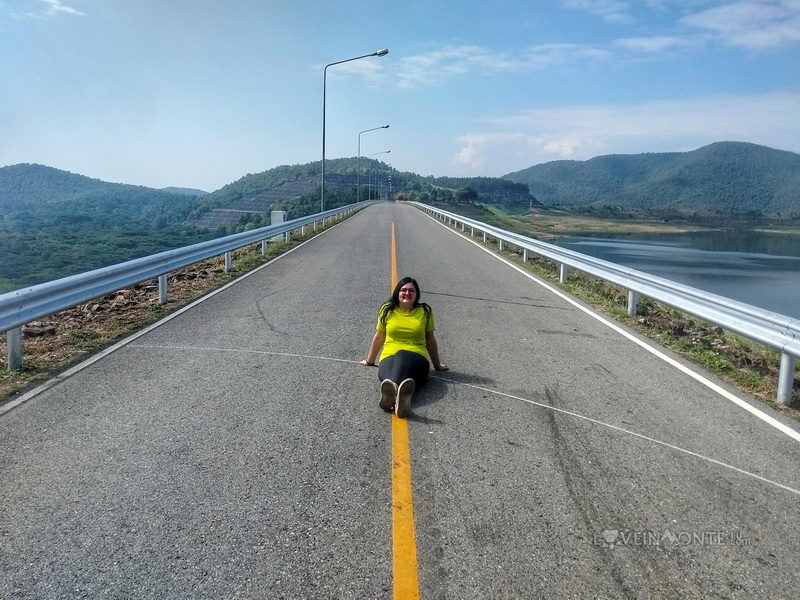 So, we changed the route, bypassing the planned road along the water's edge. And we drove straight to the mini pier (Mae Kuang Foot and Small Vehicle Ferry), where you can cross to the other side on a small boat. In addition to passengers, scooters can also be placed on board. How cool is that?!
This was such an amazing experience! We were not completely sure whether we'll be able to ride in a boat — cause there's not much information in the Internet and most people prefer the bridge instead.
So, first you need to find a boat. Then the owner of the boat) Our guy slept inside in a hammock. Further in sign language we explained what we needed a ride.
Sasha drove the bike aboard.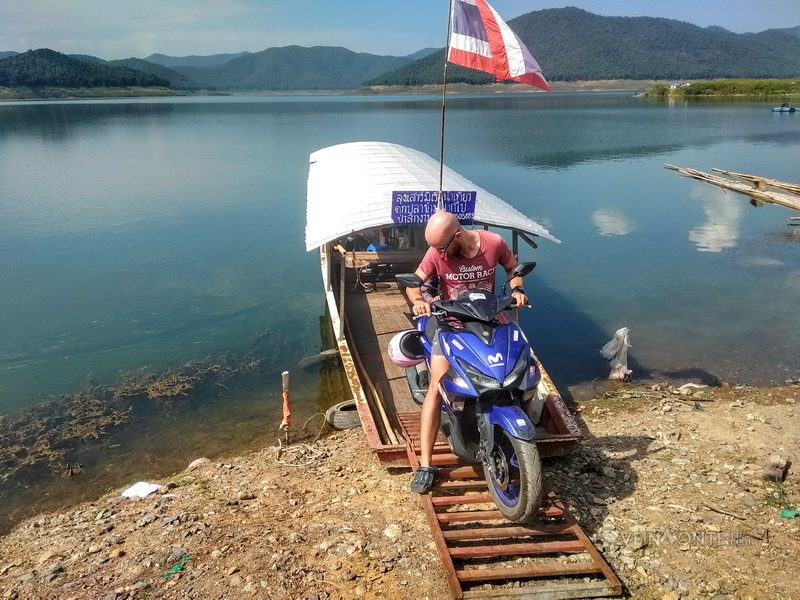 And the adventure began)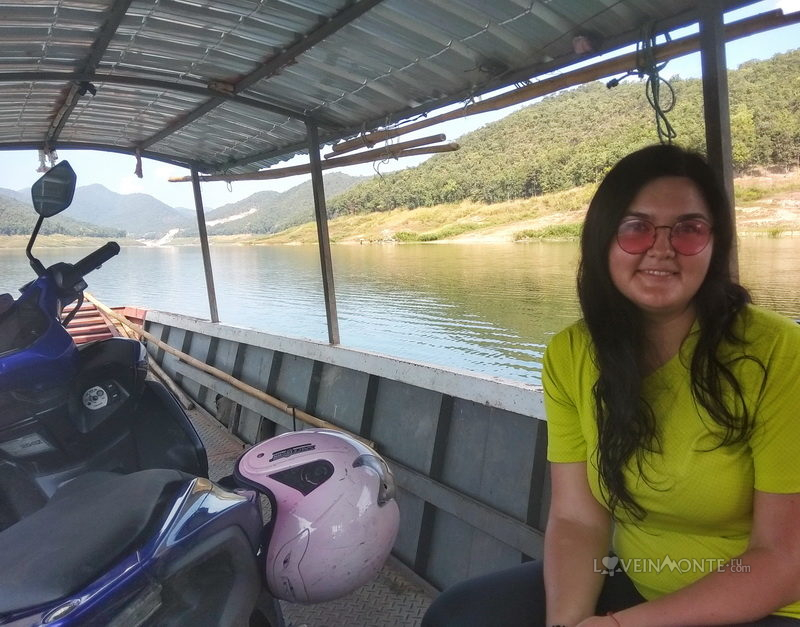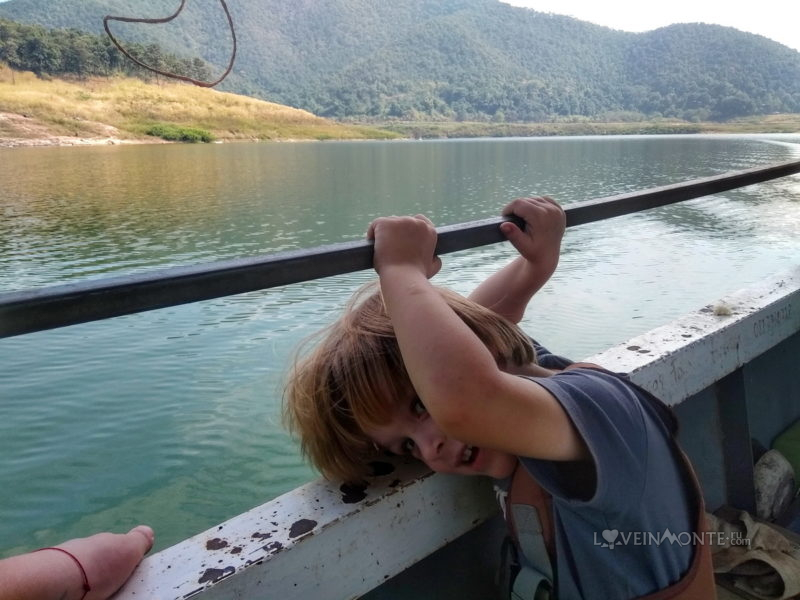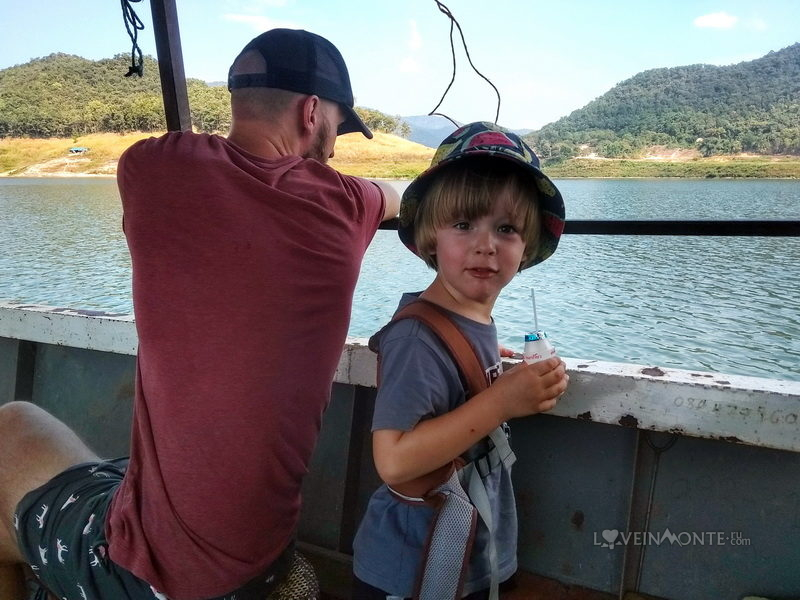 The route is about 3 km, and this is an ideal distance to catch a glimpse of landscapes in every direction.
And they really remind either Skadar, or Piva Lake in Montenegro.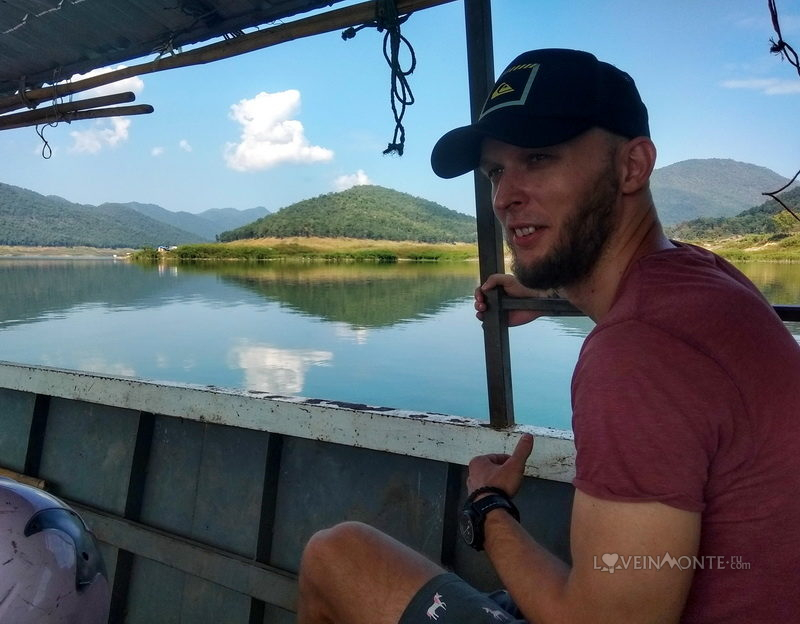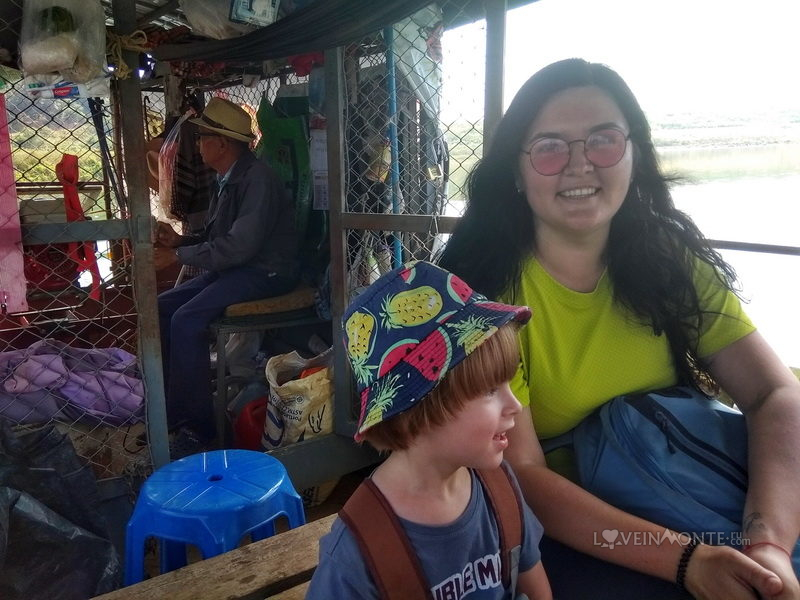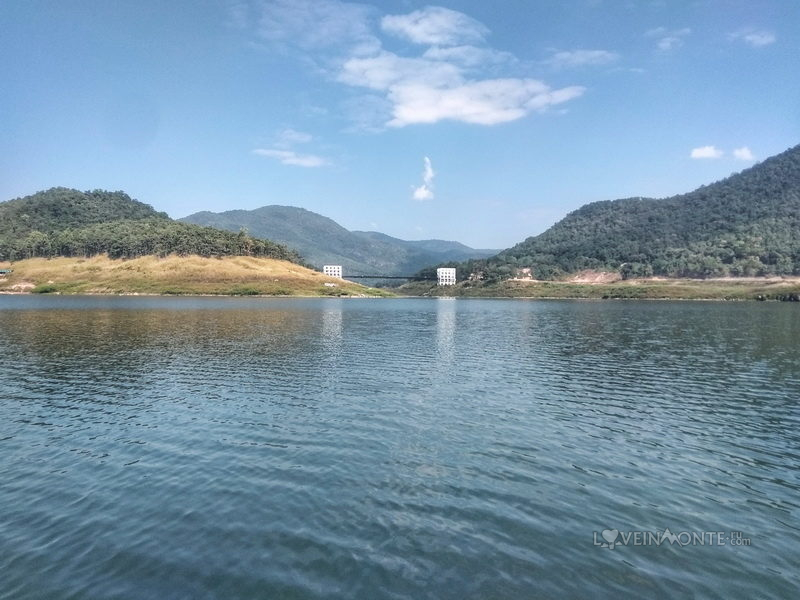 This picture especially touched my heart.
Like you can add any inspirational quote about wanderlust and it will fit perfectly)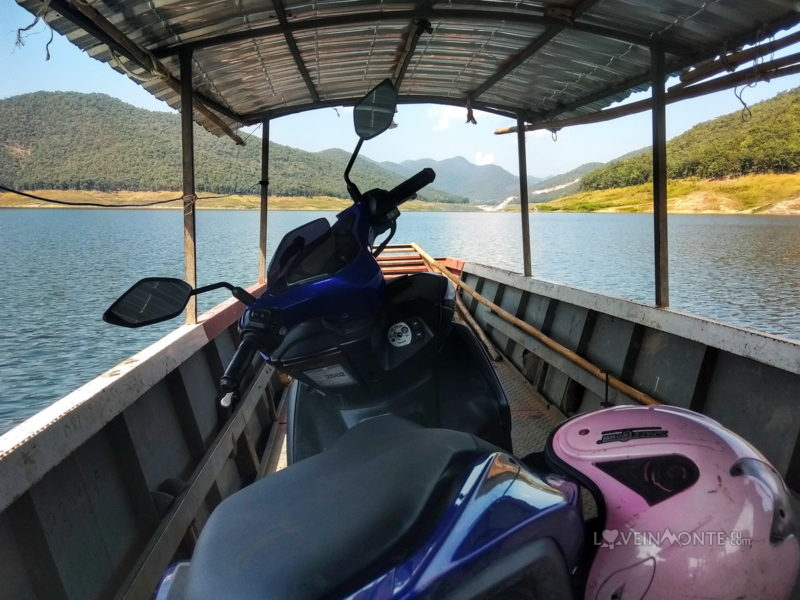 As we got to the opposite shore, the boat man took out a special stand so that Sasha could roll out the motorbike.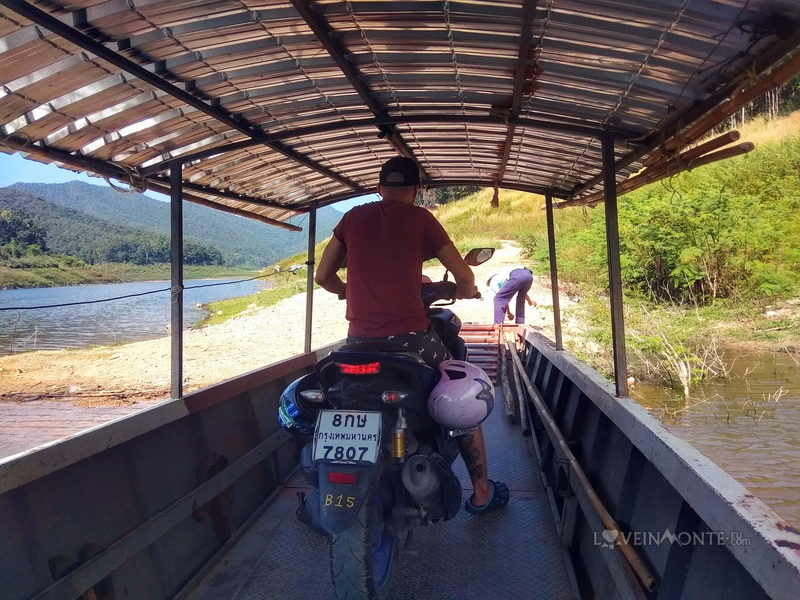 He took 80 honestly earned baht from us — and disappeared)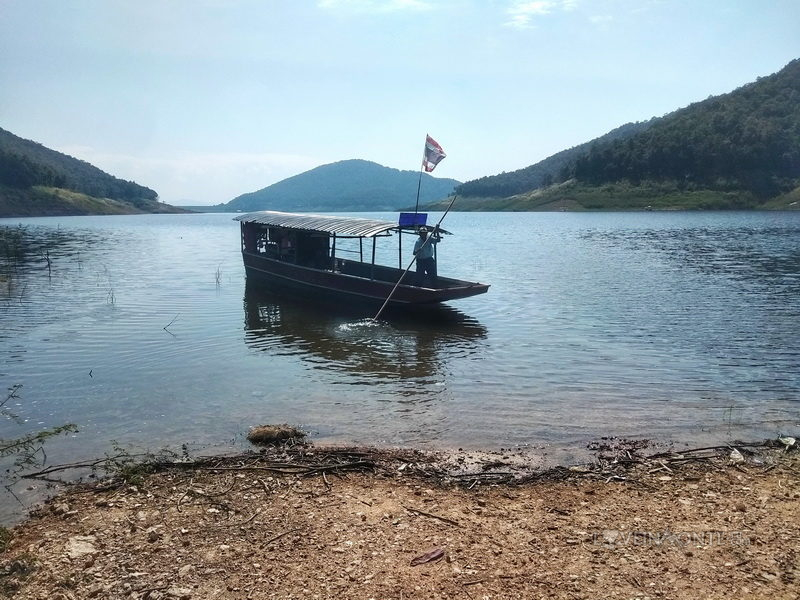 Now the water level in the reservoir is quite low, at other seasons you can come — and immediately get on the asphalt road by boat.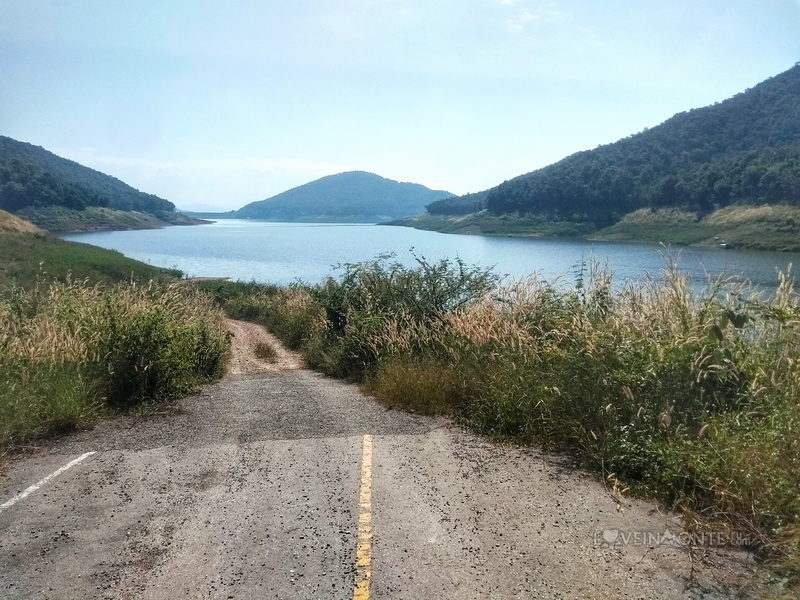 By the way, if you want to follow the same route, but in the opposite direction — there are some difficulties: in 99% of cases there will be no boat on the shore when you get there. It's best to save the boatman's phone number before the trip and call him.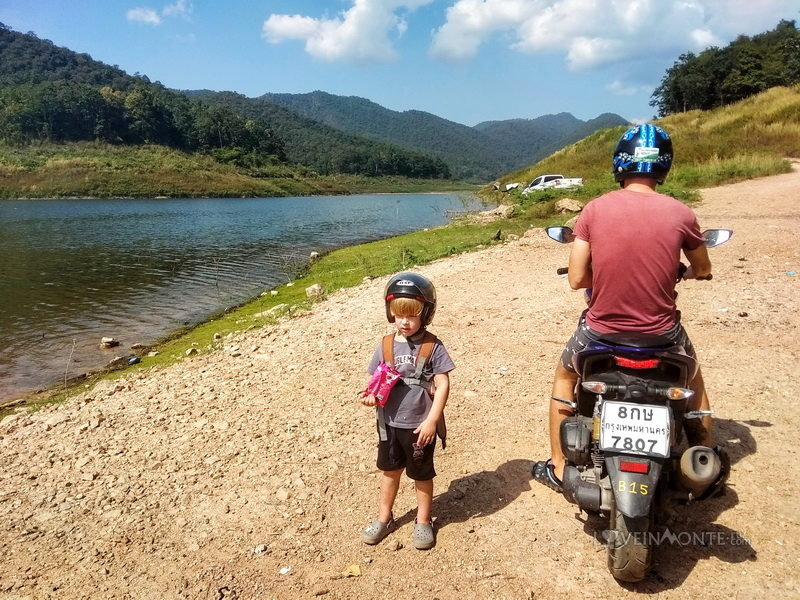 Just in case, here's the phone number of the the boatman that drove us.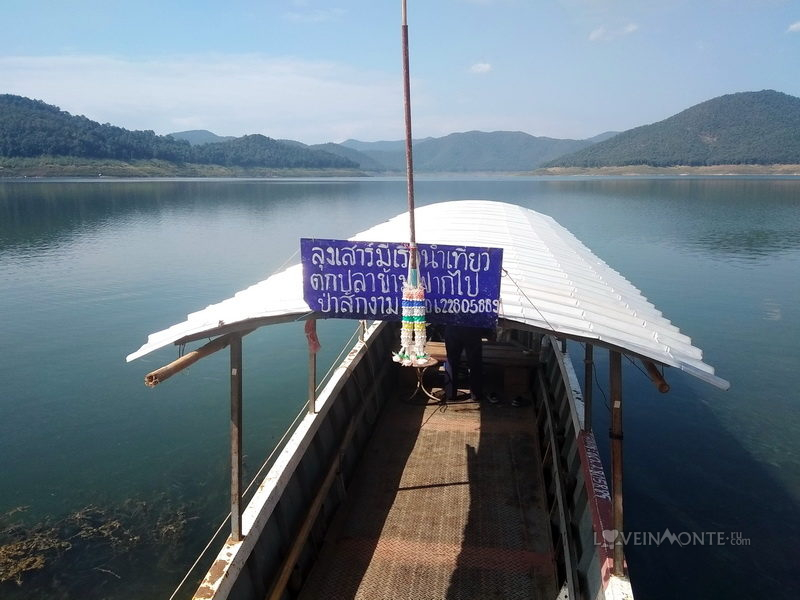 From the coast you can go far, far north, to the Sticky Waterfall, but that day we didn't have such a goal. We headed to this place for the sake of the place itself)
Therefore, we stopped at the nearest hill, turned onto the road to the iron bridge. And we got a surprise: 3 km of off-roading like in Cambodia! No asphalt, only dust, holes, and stones.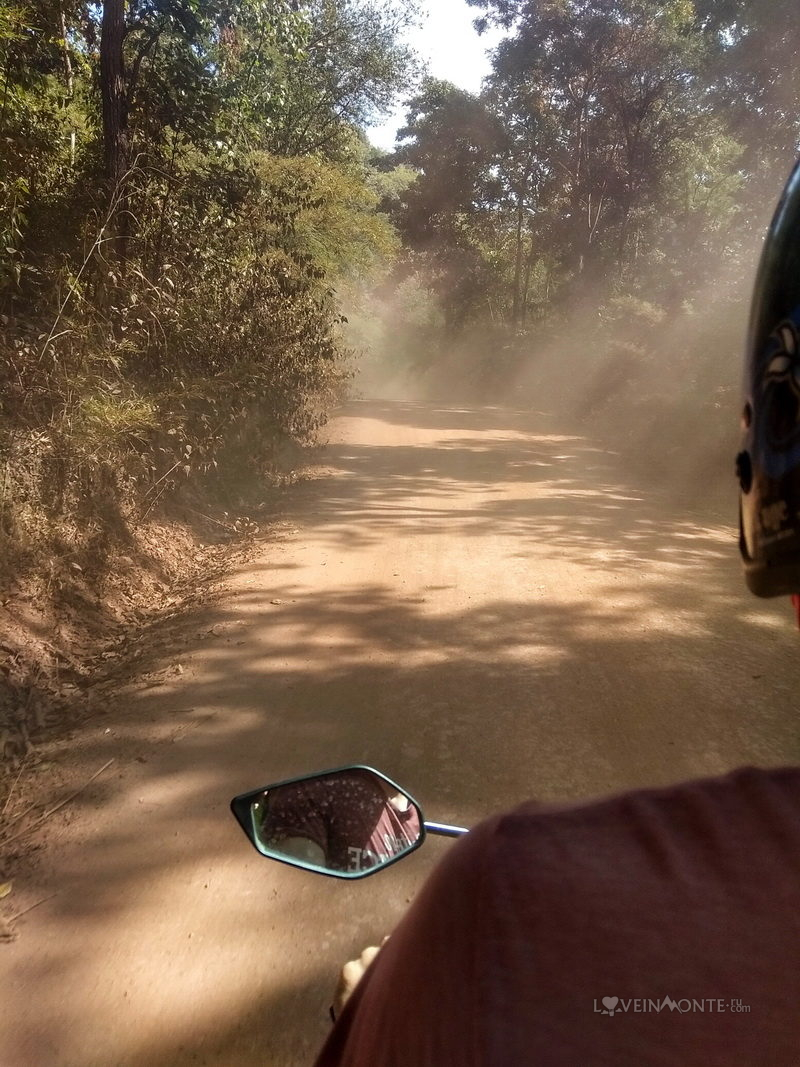 Part of the way I just walked, because I'm scared of such roads. And prefer to walk even uphill under the scorching sun)
I asked Leo "How do you find the road," and he answered — "Unpleasant")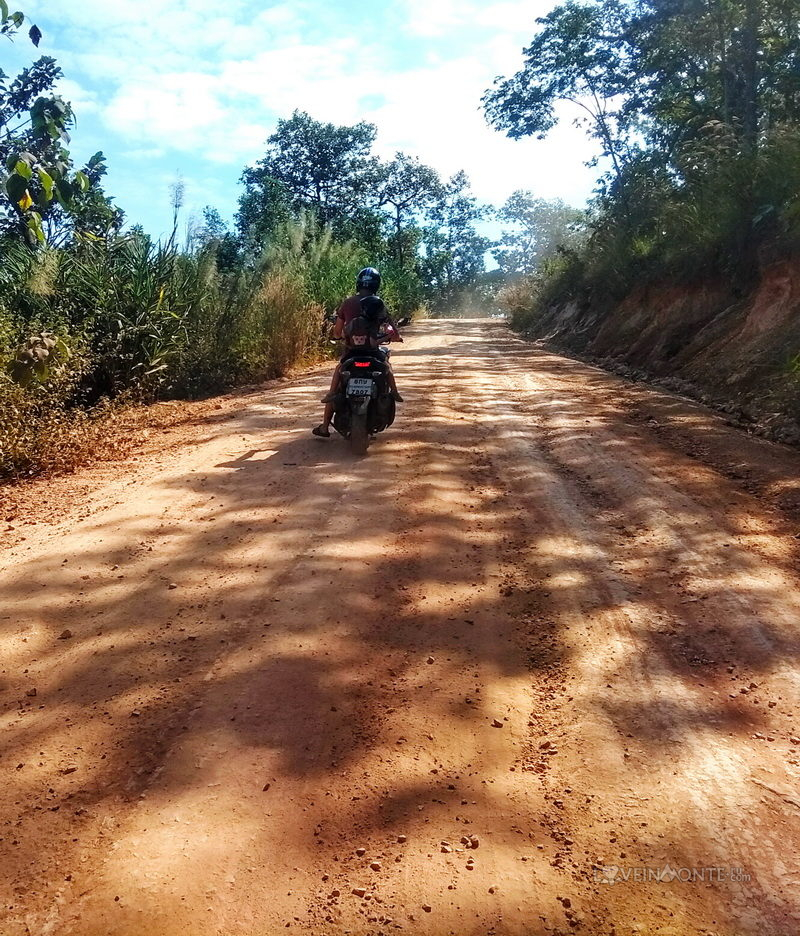 You won't find viewpoints there — because of the countless trees everywhere. Occasionally, pieces of the lake make their way among trees.
So the track is by no means for pleasure.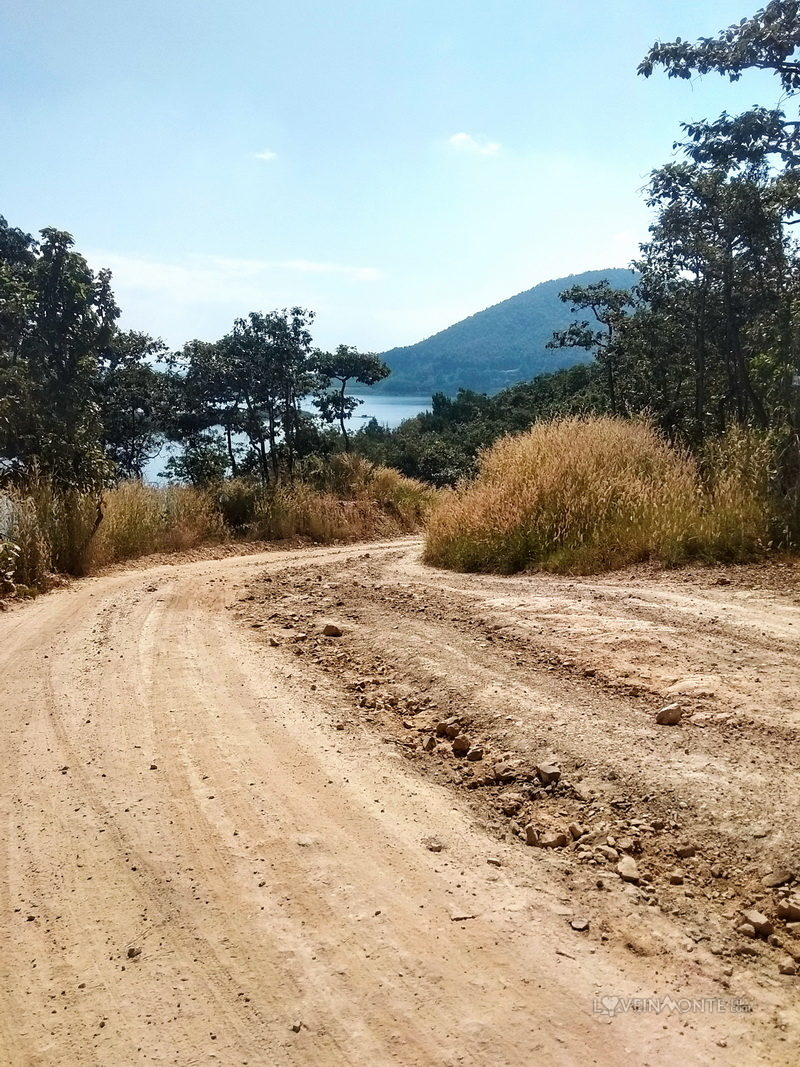 After about 20 unforgettable minutes, you'll finally see a beautiful iron bridge.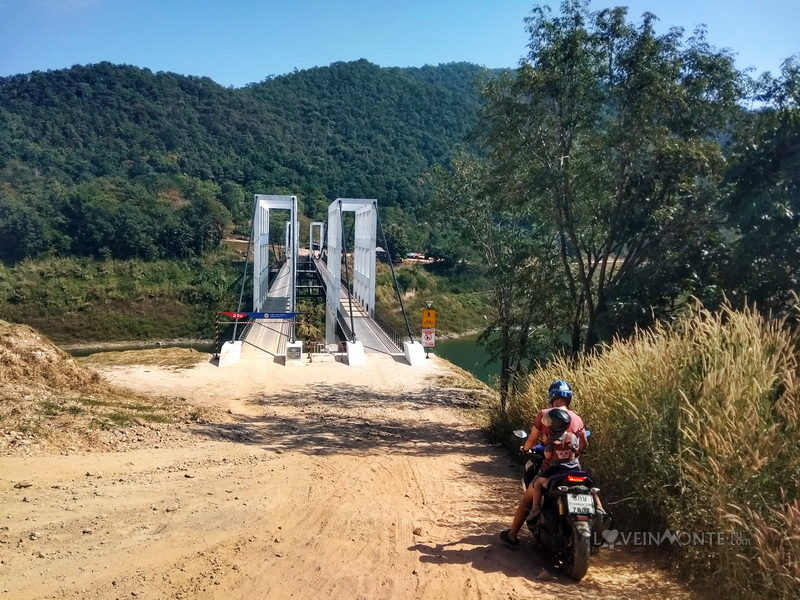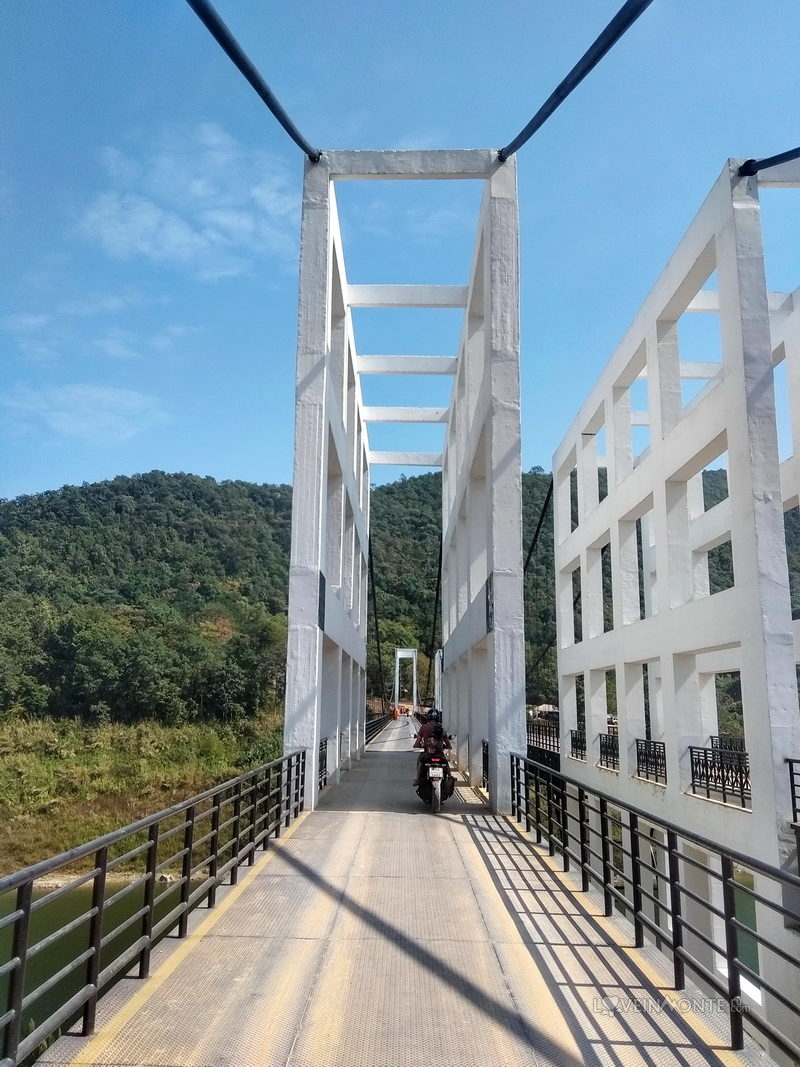 It was built just a couple of years ago, before it was possible to move only on boats (like the one we rode on) between the banks. Or make a decent hook and go around the reservoir along the largest possible radius.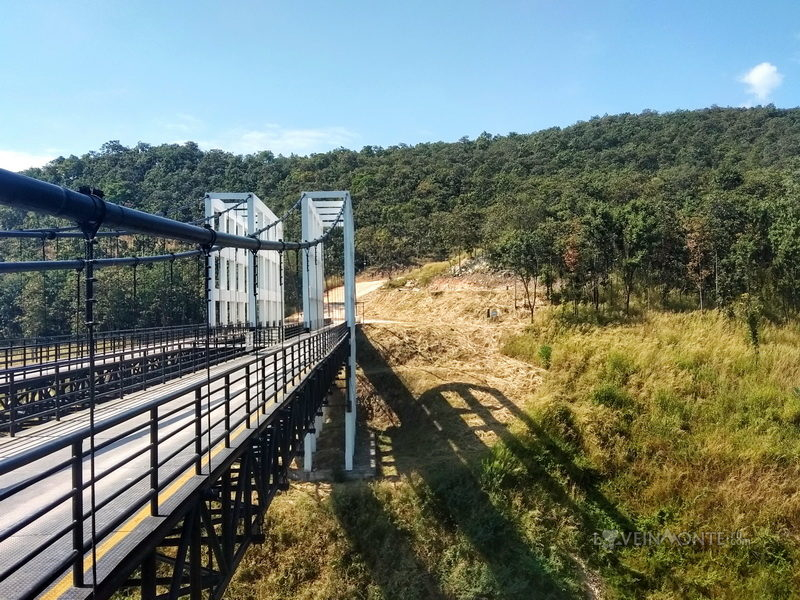 This is the perfect location for a sunset, 100%. It's also good during the day, but it can be too hot.
Some tourists purposefully go only to this bridge. But I would still advise expanding the route, it's not so interesting to go just for the sake of sich photos)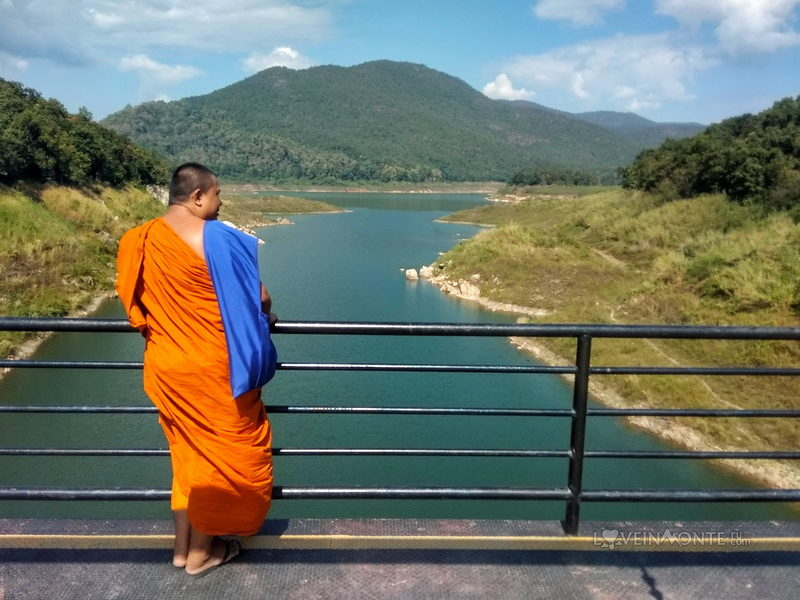 They also say that it's good to come here by bicycle. Personally I did not check.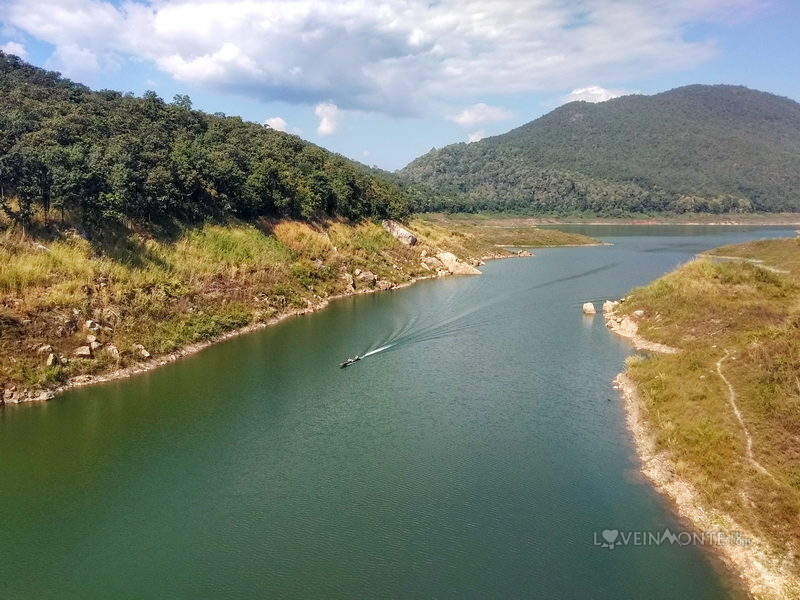 The bridge has a small coffee shop, not particularly noteworthy. But there they make good coffee, 40 baht for drinks with ice. As a bonus you get a view of the bridge and a great dense shadow.
What else can you ask for before the long road back to the city.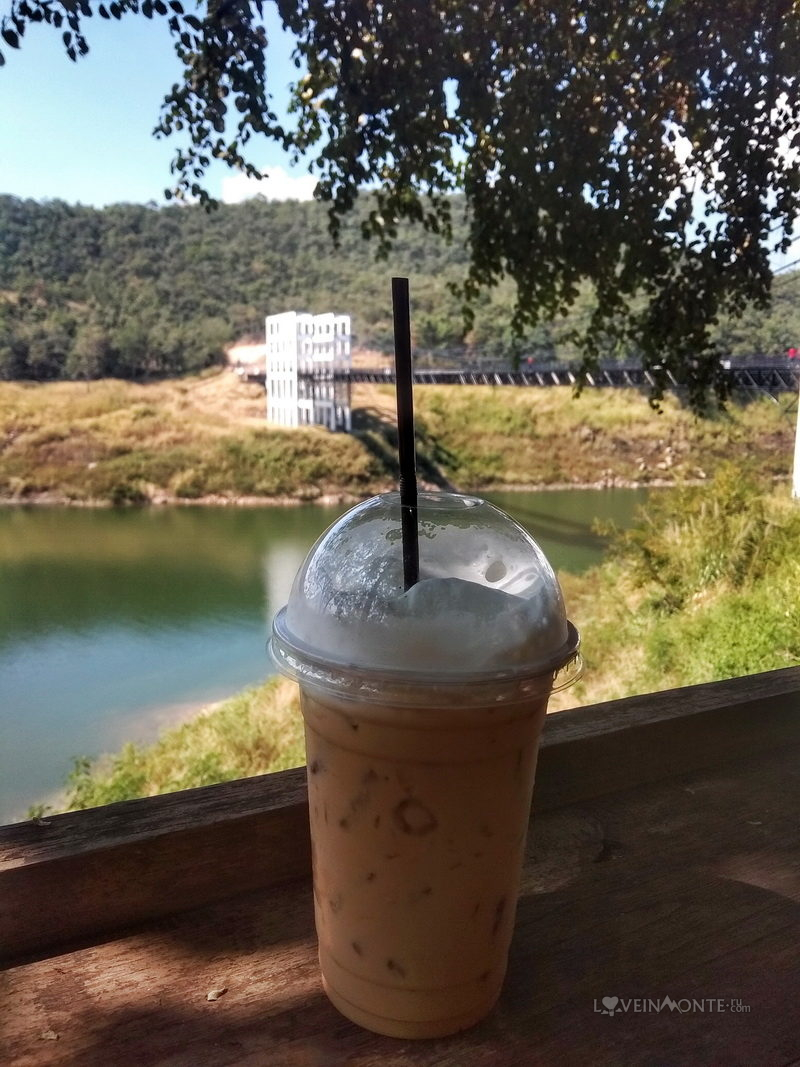 This route can be expanded for the whole day trip, if you want to go further, north of Chiang Mai. Or visit the temple in Doi Saket on the way back. But also solo, without other points, this route was quite impressive.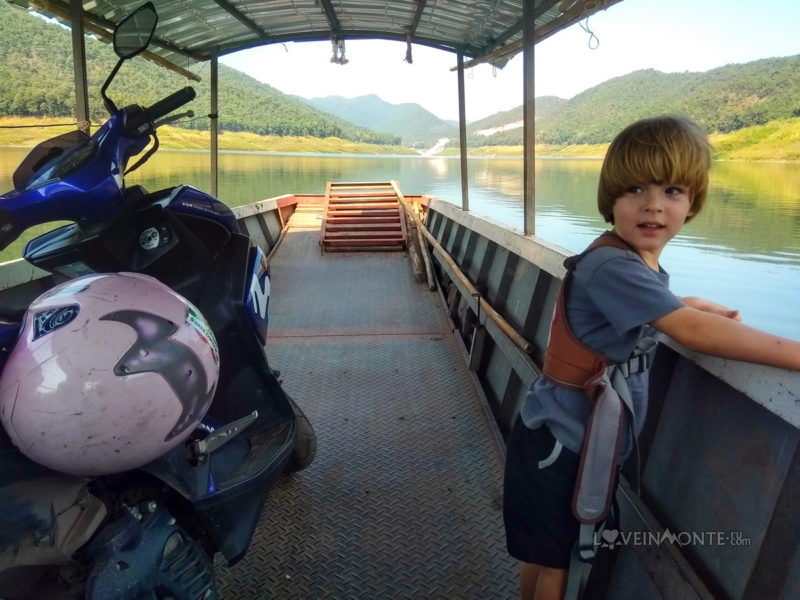 Have a nice trip! Ciao!