From all the places I've been Pai is one of the best (for me, of course). And this viewpoint is one of the best places in Pai.
I'm talking about Yun Lai.
Someone may disagree with me, because mornings here are pretty busy and touristic — it is an extremely popular place to meet the dawn. But we arrived at sunset — and saw the most peaceful place in the world that you can imagine, with a few visitors.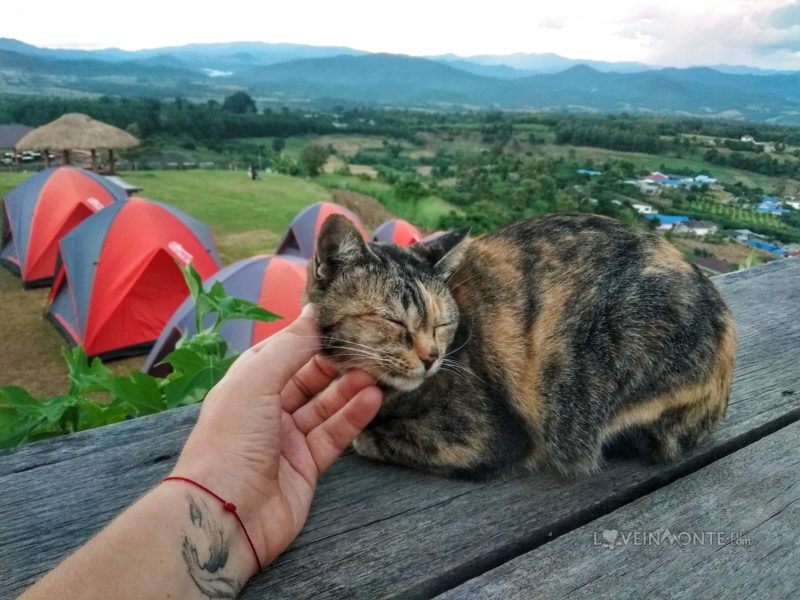 Stunning views — 360 degree.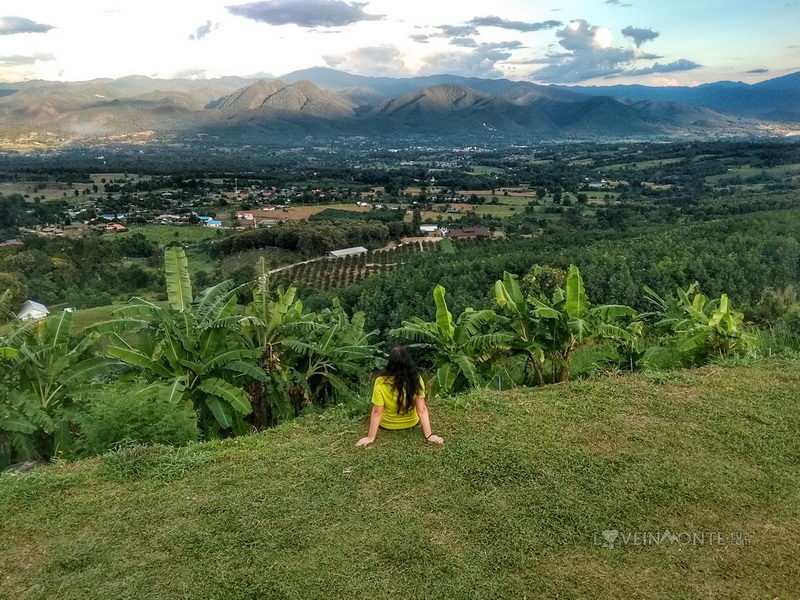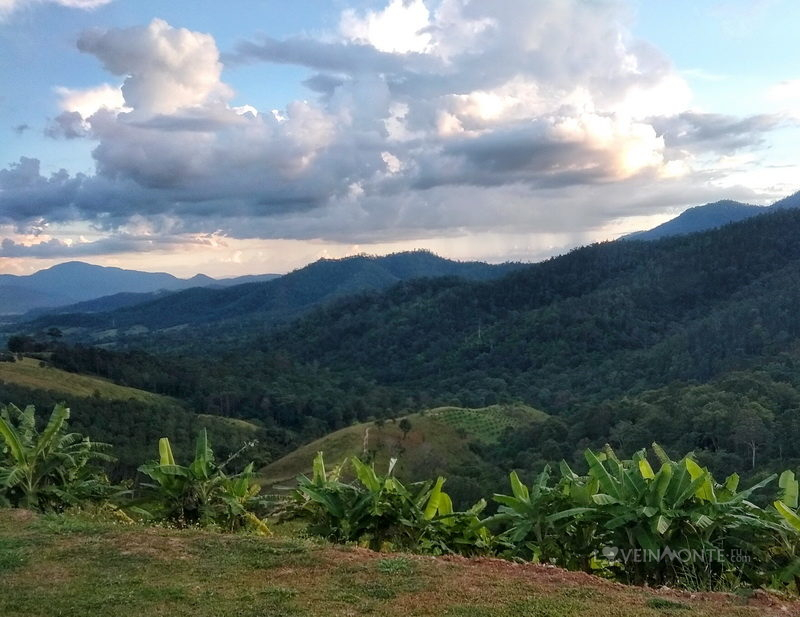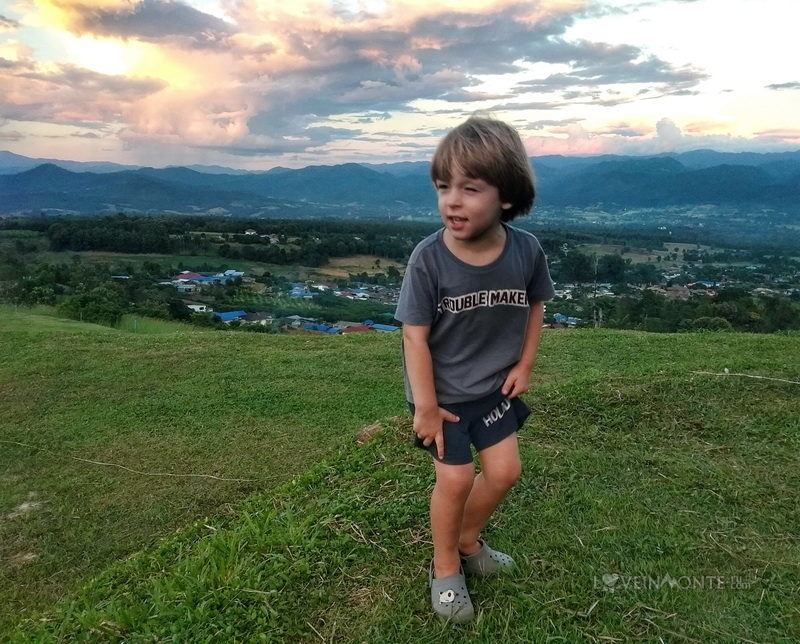 Entrance fee is 20 baht, and I strongly advise you to pay another 20 — and you'll get a nice tea pot full of fragrant chinese tea. It will bring the cosiness of this place to another level.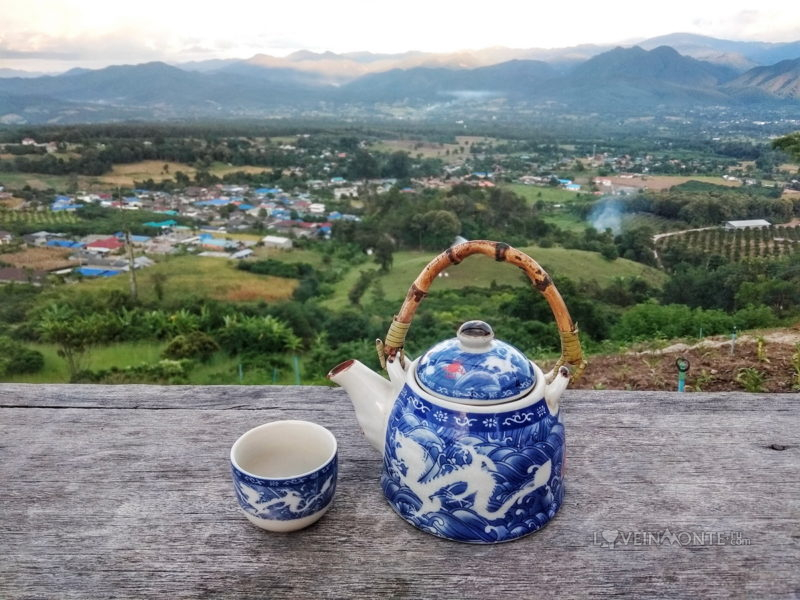 There are some other activities offered: you can buy a porcelain heart, write your (and your beloved person) name on it, make a wish and hang it on a special (they promise you good luck in love for that). This is an alternative to hanging locks on bridges, if you are into such kinds of stuff.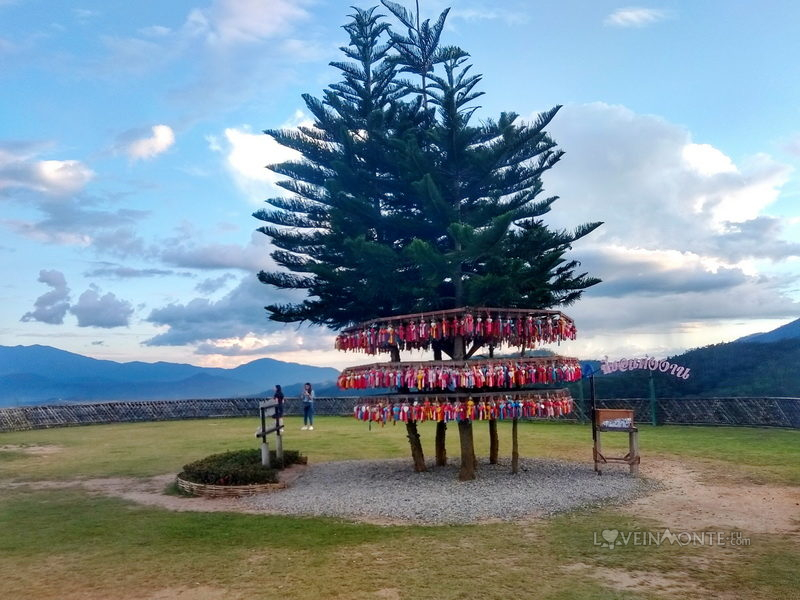 You can also take a picture with a big heart and a background full of mountains. But as for me, the landscapes are far more impressive than the decorations)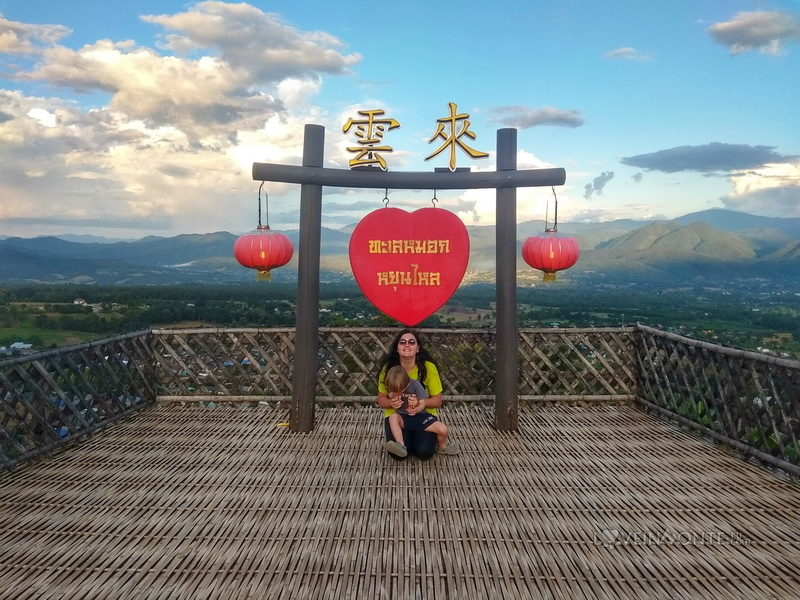 There's even an option of renting a tent and staying overnight right here, on the hill top.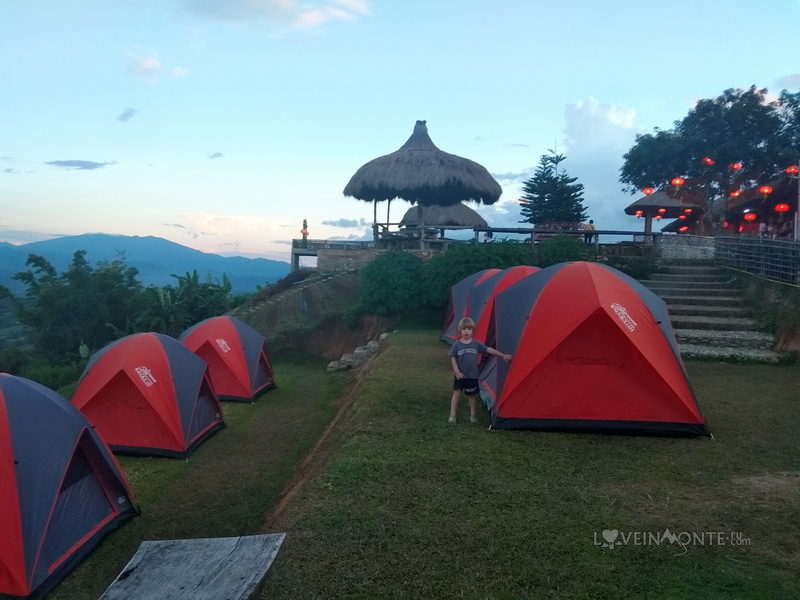 On the way back to the parking lot, we met this guy in cute pajamas.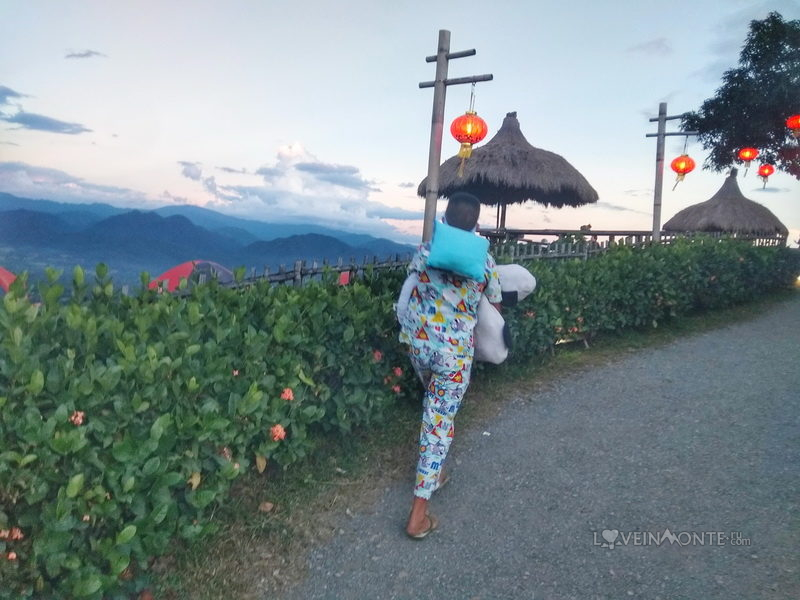 The road to the viewpoint is really steep and dangerous, so if you're not an experienced driver yet or ride a small scooter 110-125, think twice before going up the hill.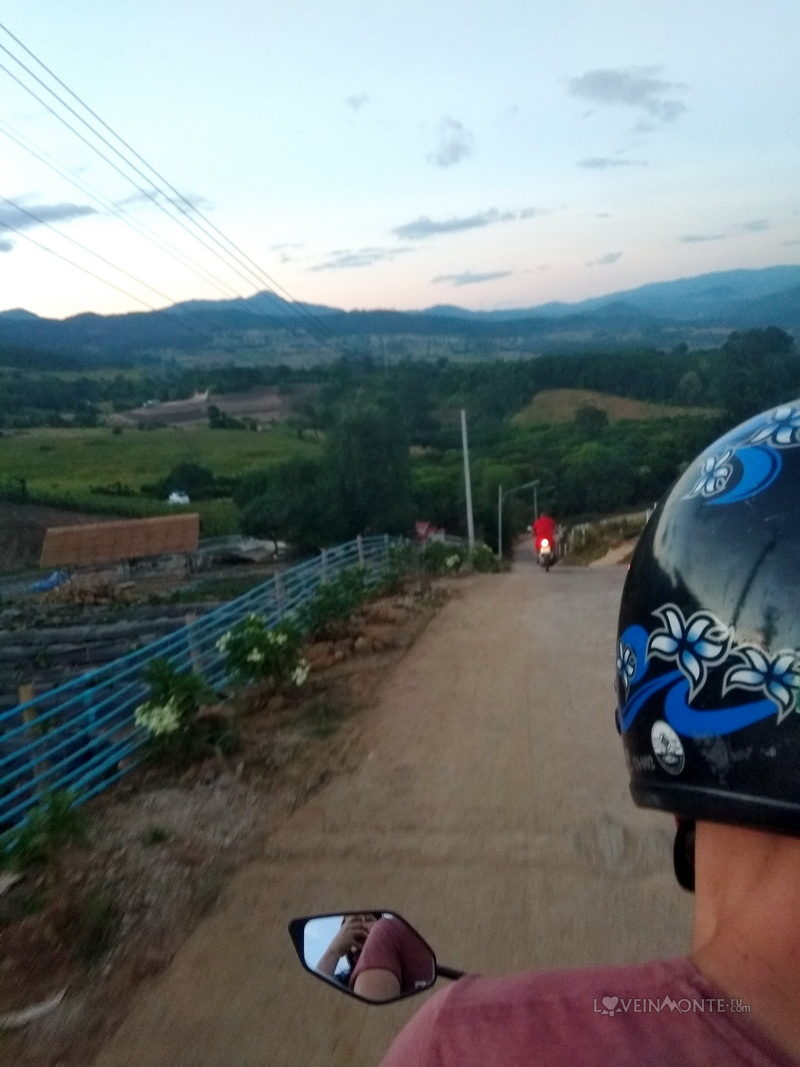 Our son Leo was mostly impressed by the cat and the hens, walking here and there on the mountain. And what a pleasure it was for him to discover a whole chicken coop nearby!
Together with this viewpoint, it is convenient to go the Chinese village. If you plan to be there at sunset — like we did, then it is better to start from the village first, because they close everything by 5-6 in the evening.
This is a purely tourist attraction, they even built a mini copy of the Great Wall of China)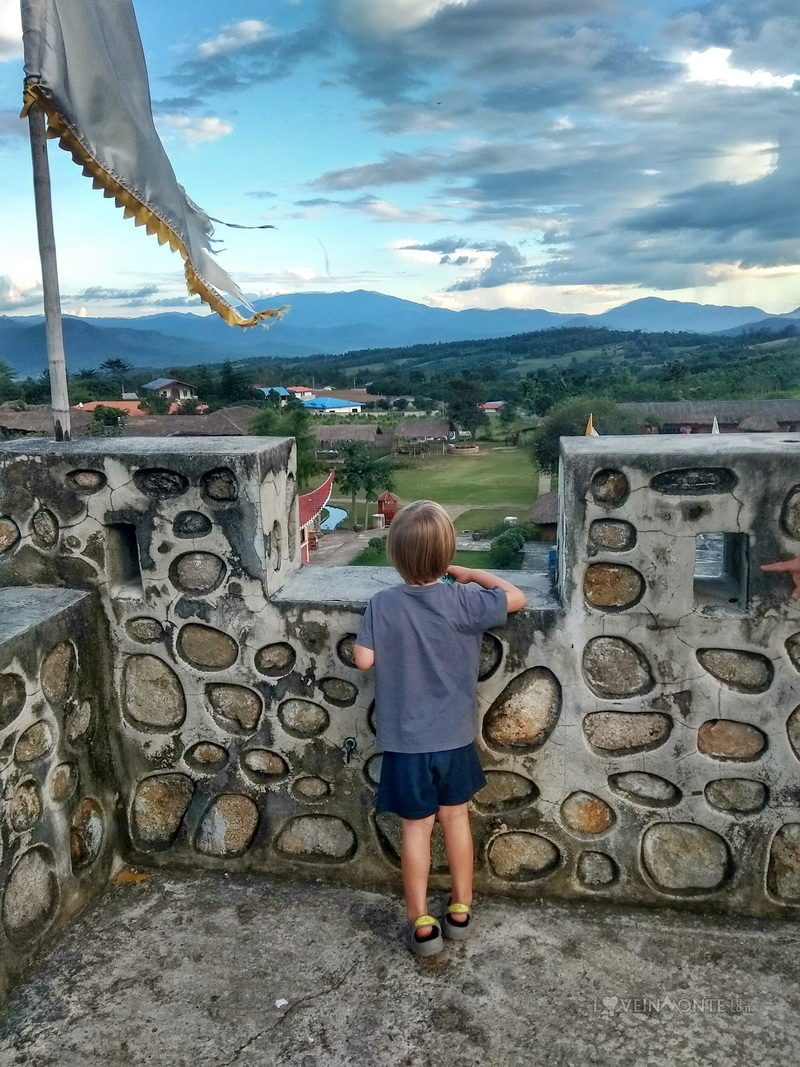 And a weird swing, 25 baht per person for a ride.
But the road between this fake village and the viewpoint Yun Lai passes through a real village, where you can slightly observe real rural life. Which can be quite interesting.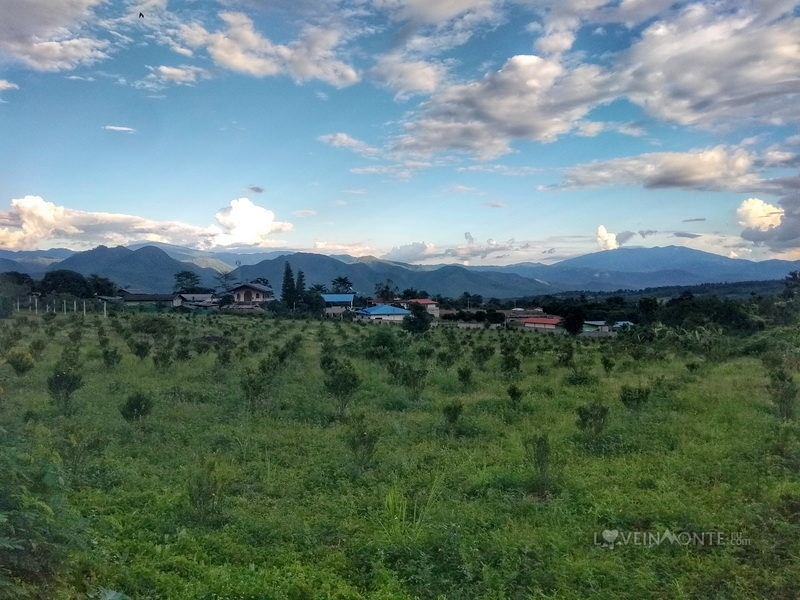 Have a nice trip! Ciao!