Sri Lanka is a special country. We don't usually carry a lot of things with us, but this time I wish we did)
So I can advise this principle: if you need something specific — take it with you. If you suffer without something — take it with you also.
For almost 2 years of permanent travels, we got relaxed and prefer to buy on the spot many things needed for everyday life. But after Thailand, we simply don't where to find the stuff we need.
I don't see the point in writing obvious things, like how many t-shirts and a panties you need to bring. I want to focus on the things that are really hard to find on the island.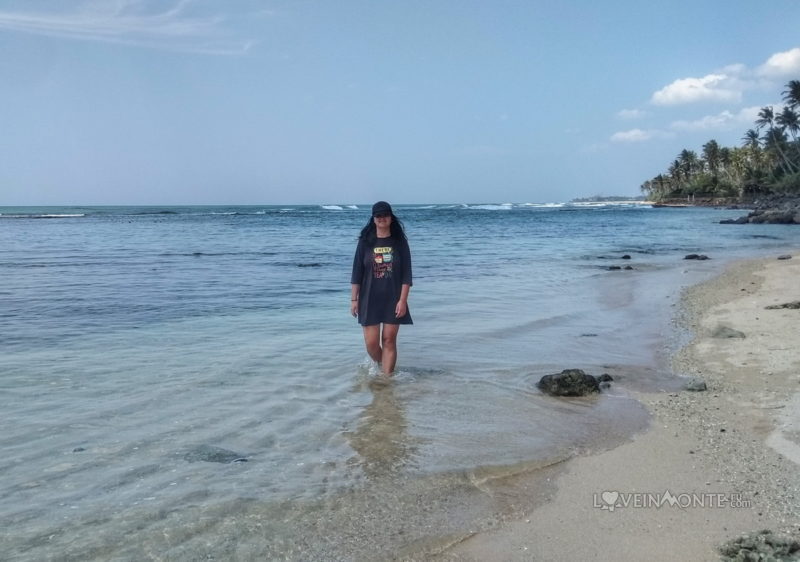 Clothing
Warm clothes — only if you plan to go inland, into the mountains. Socks, sweaters, pants — all of that. Ah, and high socks are important when you go on trekking — because of leeches) On the coast — they'll just lie in the suitcase the whole your trip.
Swimsuit(s) is better to take with you. The locals don't change the clothes before swimming, they go just as they are. There are some shops and stalls for tourists, but the choice is not that rich. Lycra for surfing can be found in many places.
For the rest — take as little as you can. No need to bring a lot of textiles. Heaps of t-shirts, pareos, towels, shirts for the beach are not required, as it can be bought everywhere without problems.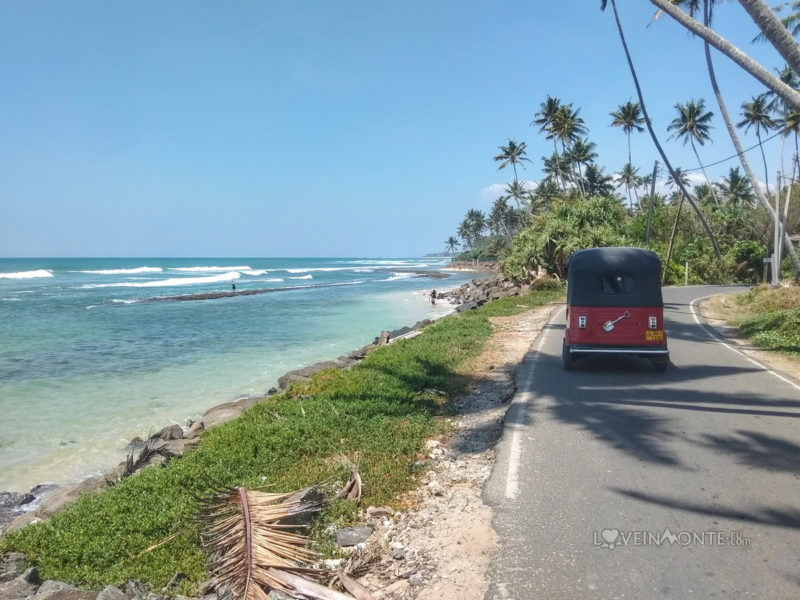 Cosmetics
Sunscreen, 50+. We like to use Banana boat. No, you will not come home too pale with such a level of protection. You just won't get burns.
Surf zinc for some reason is hard to find, so take it with you if you plan to surf.
Sulfate-free shampoo (if it is important to you). I'm grieving that I didn't bring it from Thailand. Here any I can find contains SLS, even if it says it's natural.
Wet wipes. They're for some reason expensive in the shops for tourists. And cost as they should in those for the locals. But you'll only find them in the big cities.
Hair dryer. You may have it if you stay at the hotel, but most of guesthouses don't provide the guests with it.
Tampons. The situation is as elsewhere in Asia. Impossible to find — or if you manage, the price will surprise you.
Hair dye. They sell all shades of black, and mostly with henna. Some variations of brown Revlon and L'orealcan be found in big stores in big cities.
hair bands like invisibobble, and cotton pads, if it's relevant for you.
Eye patches, face masks, especially kinds of fabric and hydrogel masks. Girls in sri lanka don't use them, so you can't find them in stores.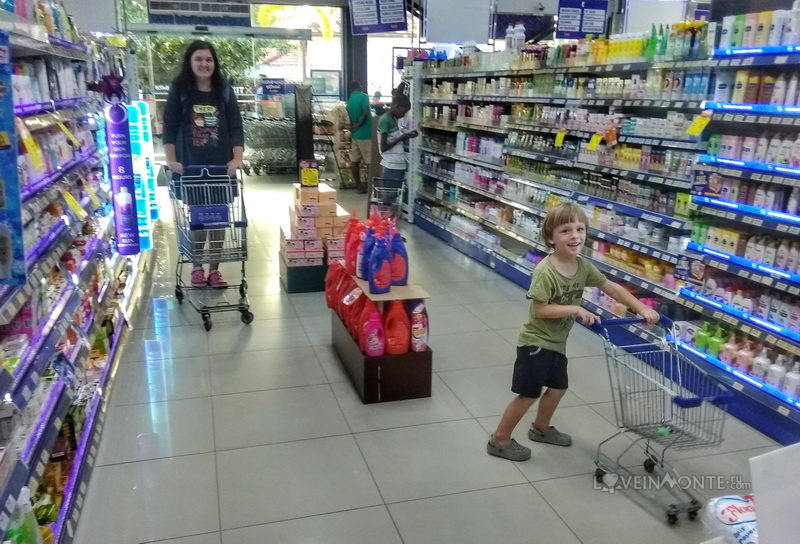 Medicine
Ear drops — Sofradex, Otipax and others like them. You may need it after surfing or if you are actively swimming in the waves.
Antihistamines, both for internal and external use.
Enterosgel.
Rehydron or something familiar for oral rehydration.
Thermometer.
It's not advisable to use Ibuprofen in Asia (because of the probabilityyou may catch a dengue fever). Paracetamol can be bought at any pharmacy / supermarket. It is better to have a certain amount with you in case you need it abruptly at night.
Panthenol. Here only aloe gel can be found, but if you get serious sun burns, it will not save you.
Mosquito repellent. Or you may buy Thai lotion here, do not waste time on sprays with citronella, they don't take local mosquitoes). Mosquitoes activate at sunset. And the best repellent is a mosquito net, at least over your bed.
Pills for motion sickness.
And everything else that you usually use.Pharmacies are everywhere, drugs are mostly Indian (but not always), many of the drugs we're familiar with are not accessable. You should look for the name of the active substance in the preparations you take and find the local alternatives.
What to bring if you travel with a child
It's hard to give universal advice because they depend on a kid's age. But I'll try. And in our very case, we don't need any of that anymore)
Porridge, except oatmeal. Oatmeal is sold almost at every shop, instant or quick cooking.
Ergo carrier, if your kid is still a baby), and you plan to travel not only to the nearest beach. I saw people with wheelchairs, but IMHO — they are practically useless in Asia.
Diapers.
You won't find canned food for kids, perhaps some small amonts at the largest supermarkets, in the imported goods department, but the price will be inadequate. You can buy a blender on the spot or take it with yourself and make mash or smoothies yourself. There's no problem with finding good products to cook from.
They sell formula — Nan, Nutrilon, Humana, Hipp, Frisco and some local brands. If you need a specific kind, you should take it with you.
You can buy toys at most places.The best choice and prices are in large cities in stores for locals.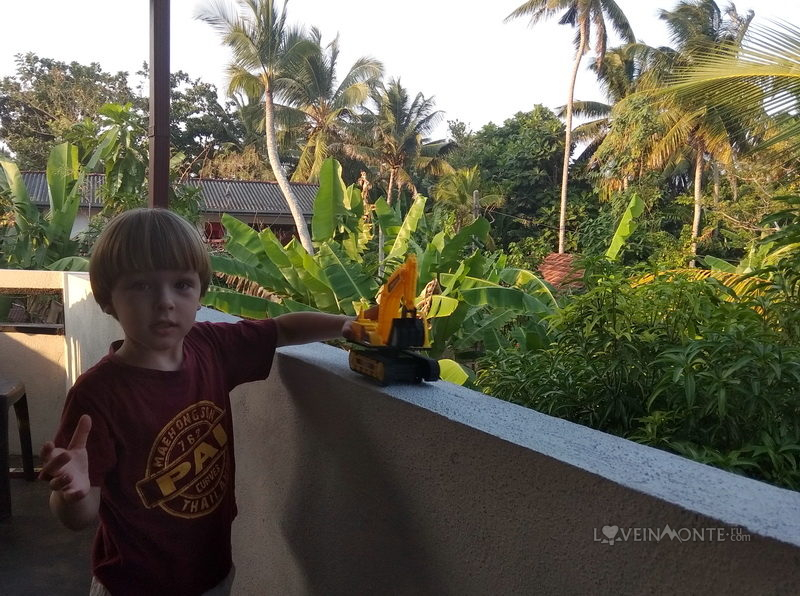 From the simplest cheapest toys to crazy with lights, music and remote control. With good prices. For example, $ 4 for the helicopter with sound, lights and a rotating propeller of this size.
Other stuff you may need
A tee / adapter. Some guesthouses provide only 1 outlet for a room, but somehow you need to live and charge all the gadgets.
Cigarettes or icos if you smoke. Something is wrong with the local cigarettes , because expats always buy them from each other for some crazy prices.
Coffee. Tea in Sri Lanka is excellent (the best choice is in large Aprico), but coffee is the saddest story ever.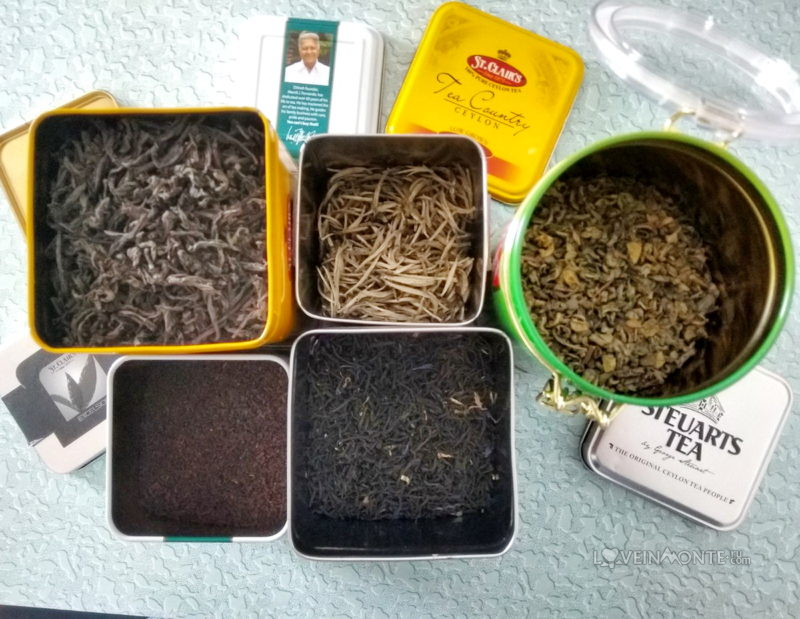 Even ordered in coffee shops, not the cheapest. Still sad.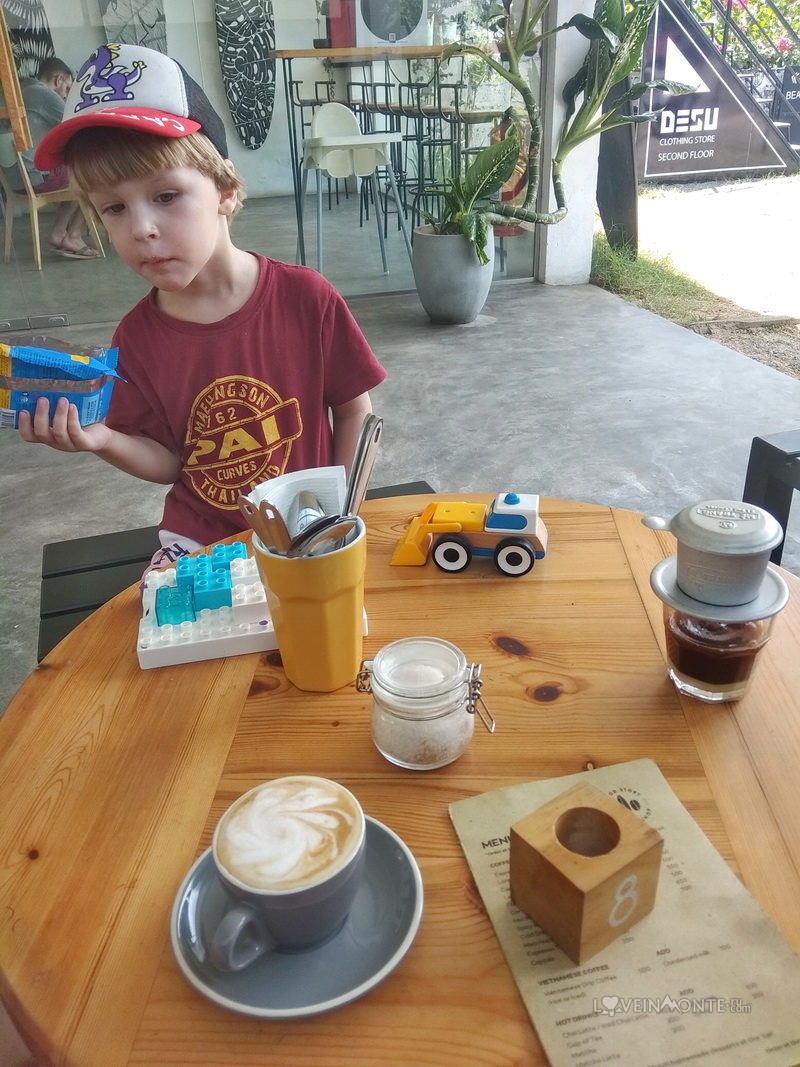 Binoculars, if you have them. Useful if you go to a safari park or whale watching. And sometimes it may be amusing to watch peacocks and lizards from the terrace)
A knife. Quite useful, for example, to cut fruits.
An action camera with an aquabox. Can be very useful on the beaches where huge turtles come. For snorkeling, you can take the mask with you if you have your own good one — or buy / rent on the spot.
Needles and threads. Have no idea where to buy them in Sri Lanka.
A driving license if you plan to rent a car or bike.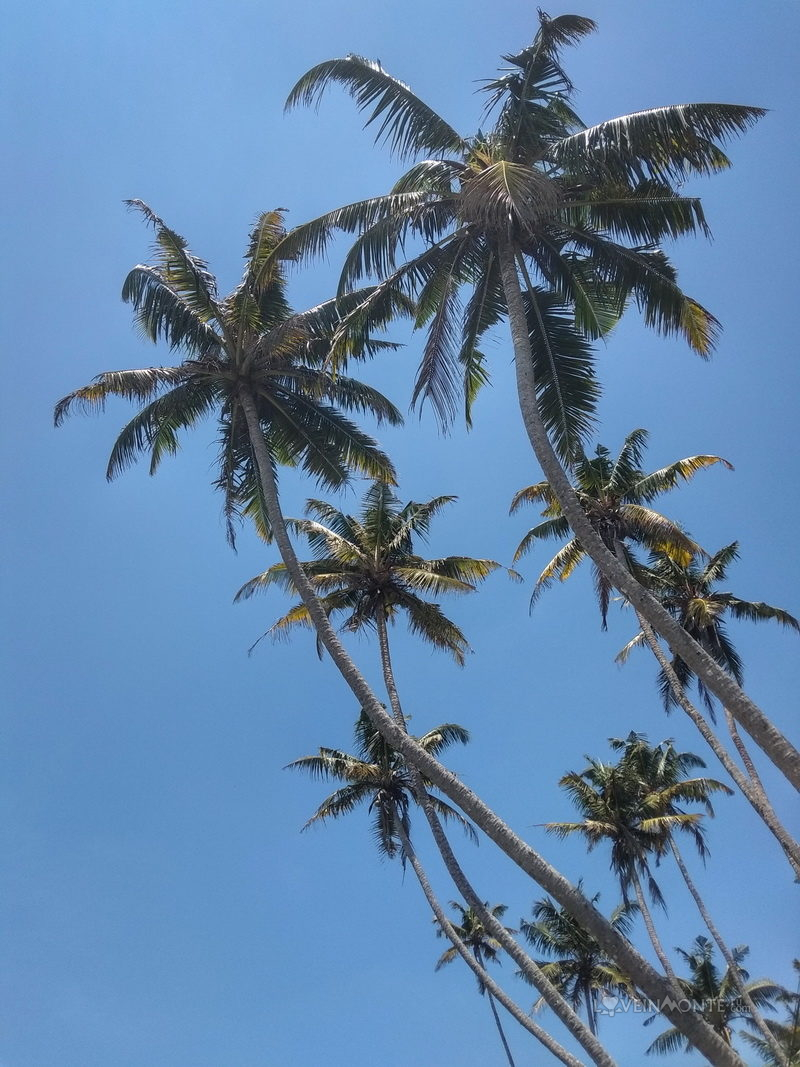 Useless things, don't bring them
High heels)
And formal fancy clothes. Sri Lanka is one of those places where you can walk for half a year in fisherman pants with elephants and cheap flip flops. Dressing up is not popular, even for dinners)
Any shoes except beach sandals and sneakers, if you are going inland.
Soap, toothpaste, shower gel — if you do not use some of a rare brand. Hair conditioner — too, if you can live without any one particular type. Buy Kumarika in any Food City — and you'll be happy)
Very expensive and valuable pieces, jewelry for example.
Make-up stuff. Heat and humidity kill almost any powder, sculptors and foundations. It makes sense to take waterproof mascara and eyeliner, shadows — only with a base. But even this can be skipped)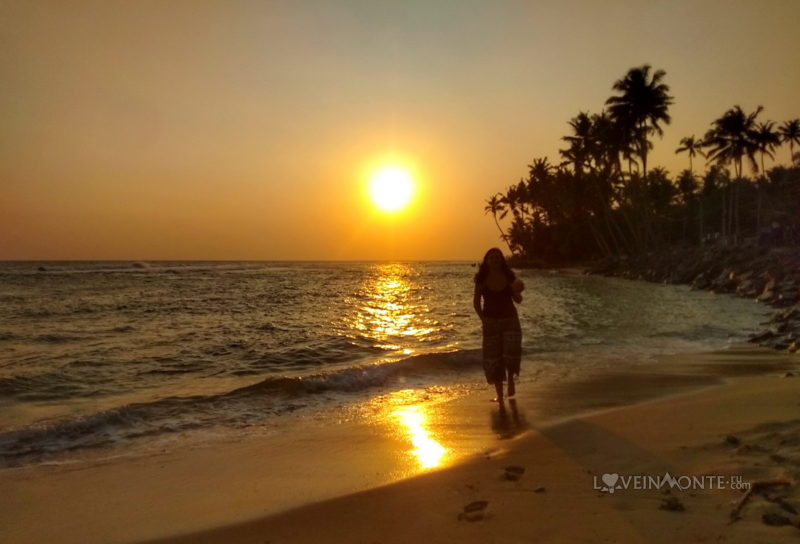 Have a nice trip! Ciao!