How, when and why to go to Ambalangoda. Or is it even better to choose a different place in Sri Lanka?
Ambalangoda is a small town (or village, I'm not sure) in the south-west of Sri Lanka. Located between Bentota and Hikkaduwa.
It consists of main road, another smaller main road and a beach road. All go in parallel.
Some realtors say that this is one of the best areas of the island. But after a month in Ambalangoda I totally disagree with that)
It has pros and cons, but the area certainly cannot be called the best and even elite.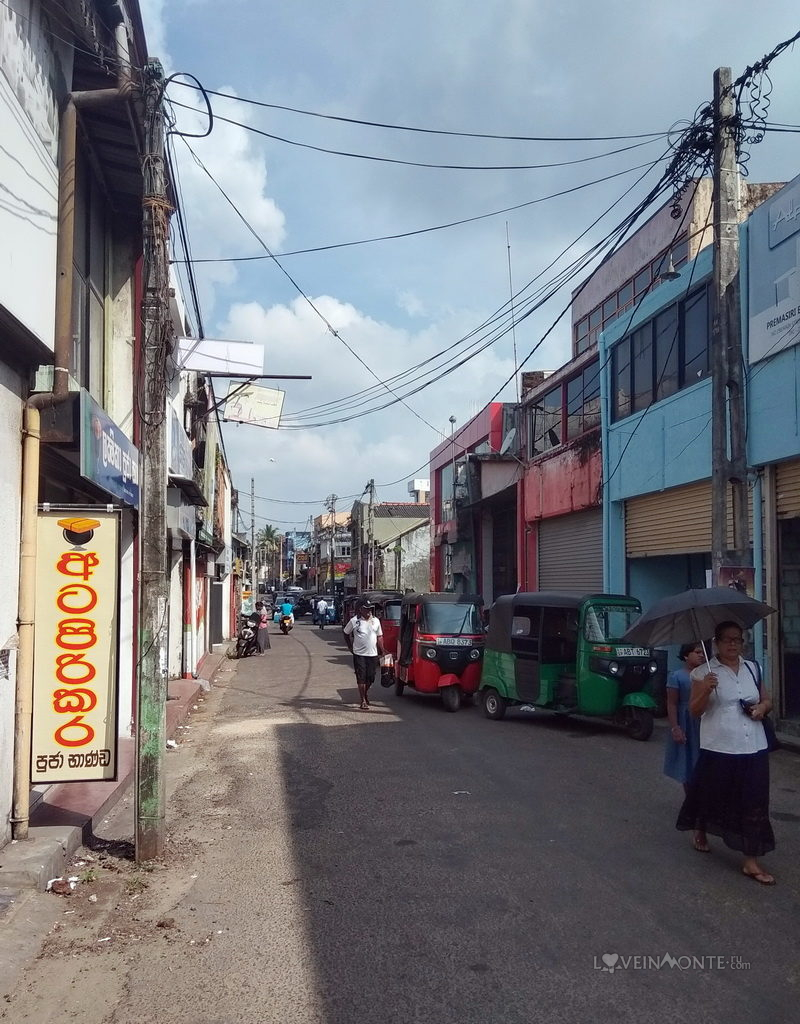 Pros of Ambalangoda
The Ocean
To the south of Ambalangoda, literally right behind the lighthouse and about half the way to Hikkaduwa — you'll fine insanely beautiful water.
The most gorgeous ocean in my life.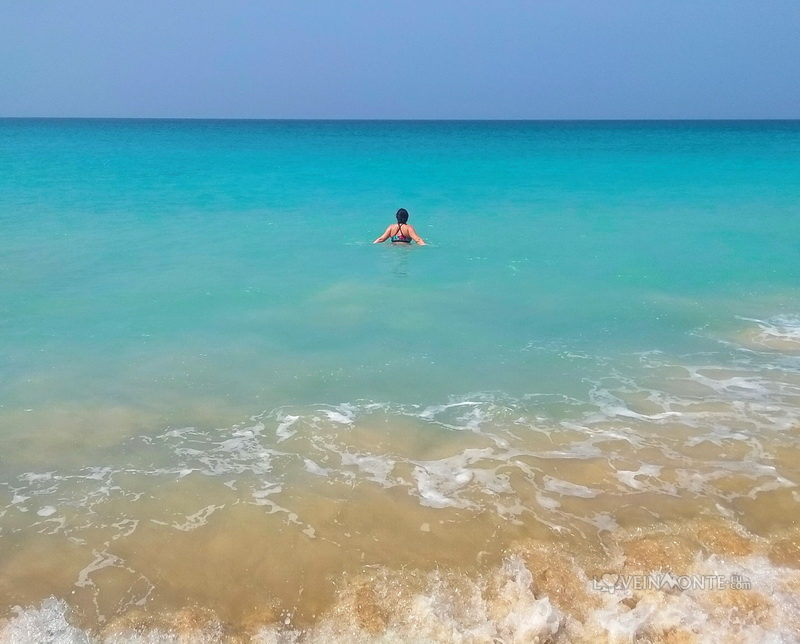 No crowds
The beaches are not only beautiful there, but also empty, without any tourists.
Isn't it perfect?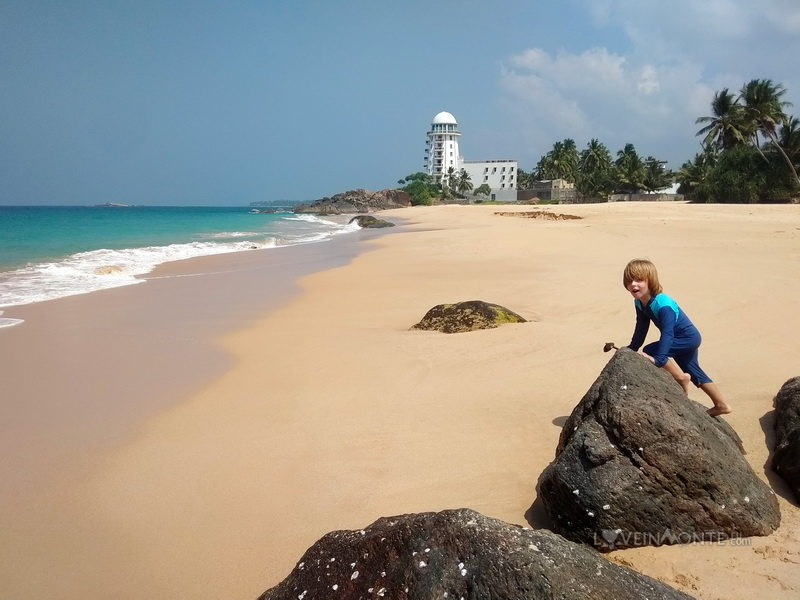 Shopping and prices
The variety of options is great comparing to some other cities of Sri Lanka. There is Arpico, 2 Foodcities, 3 wine shops, a fish and vegetable market, a bunch of small shops with all sorts of stuff to buy. Prices for the same products are lower than in other popular tourist destinations.
And everything is within walking distance, because the town is small.
There are banks, ATMs, railway and bus stations, pharmacies and a post office.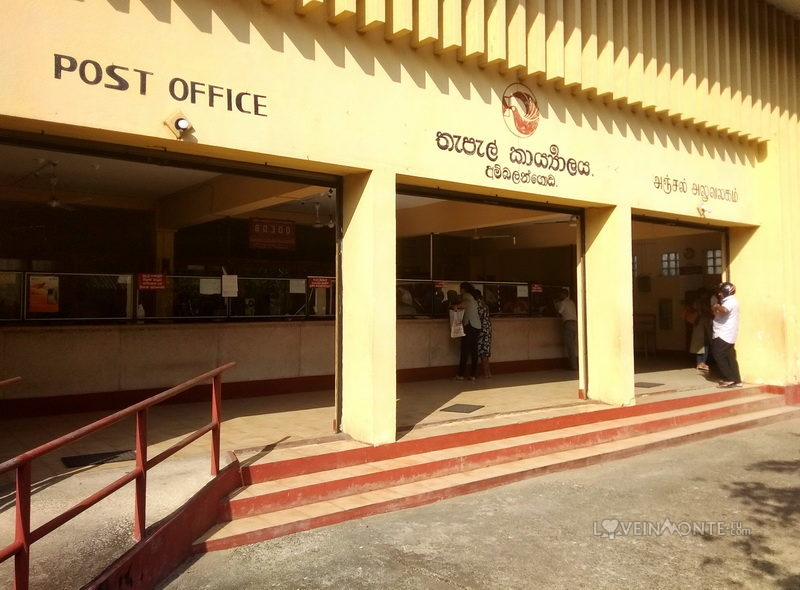 Cons of Ambalangoda
Everything is rural
Everything is designed and constructed for the locals. That's why it looks like this.
Look how beautiful a bird looks is in this surroundings. Only the building is not an old and broken barn.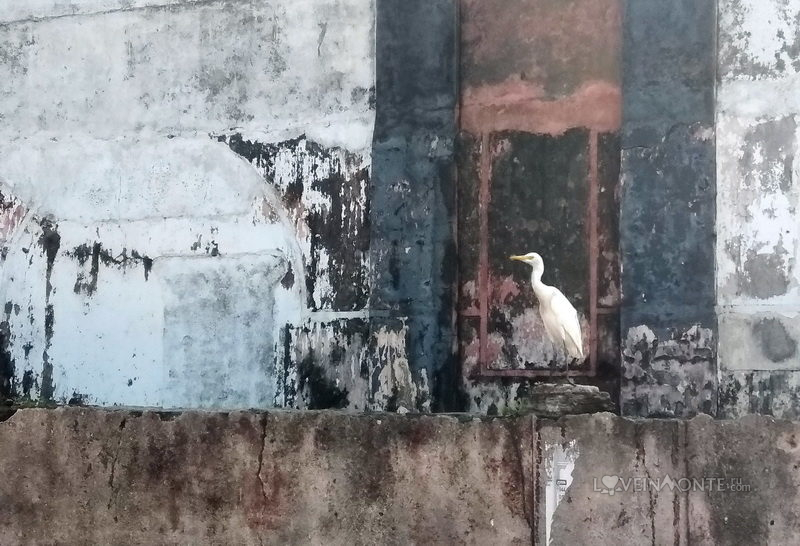 This is an operating movie theater, it gives 3 sessions per day)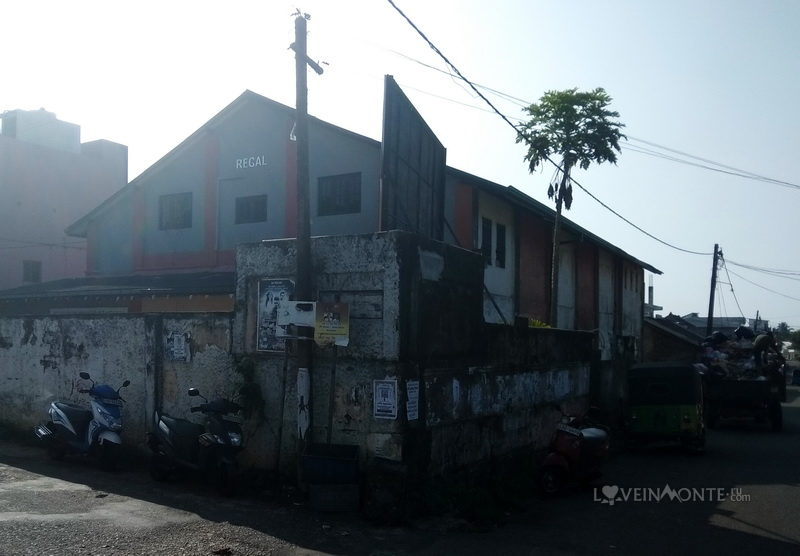 Poor service
To be honest, the situation with restaurants is rather sad.
Sure, you can find places with rice and curry, pies with curry. And in general, anything with curry) But there's a problem to find something tasty besides that.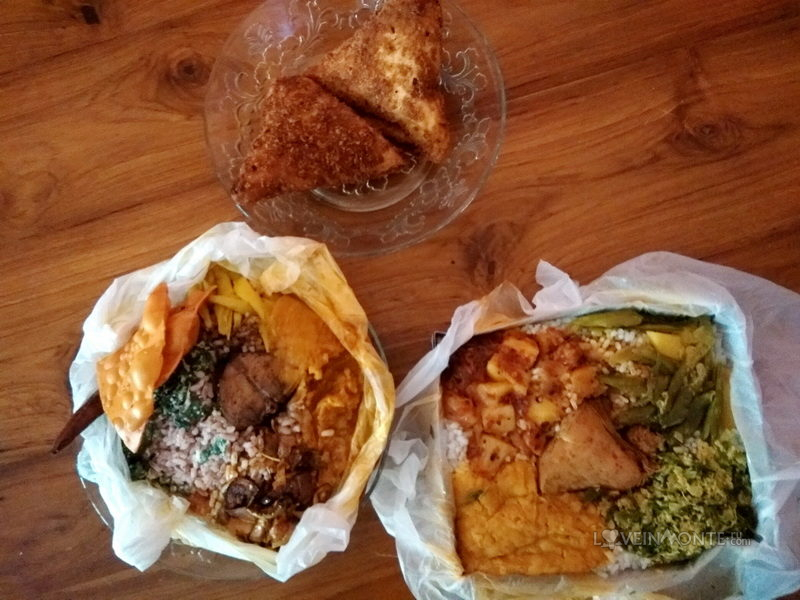 There is a place with Indian food, but I can't say you'll eat something outstanding there. We tried 2 different combos from them — it just a way to kill hunger, no pleasure or interesting taste sensations that you expect from Indian cuisine.
There is another place with a pretty interior -The Basement. But the food is just disgusting there.
At first, they brought us drinks and they were good Then we waited for about 40 minutes..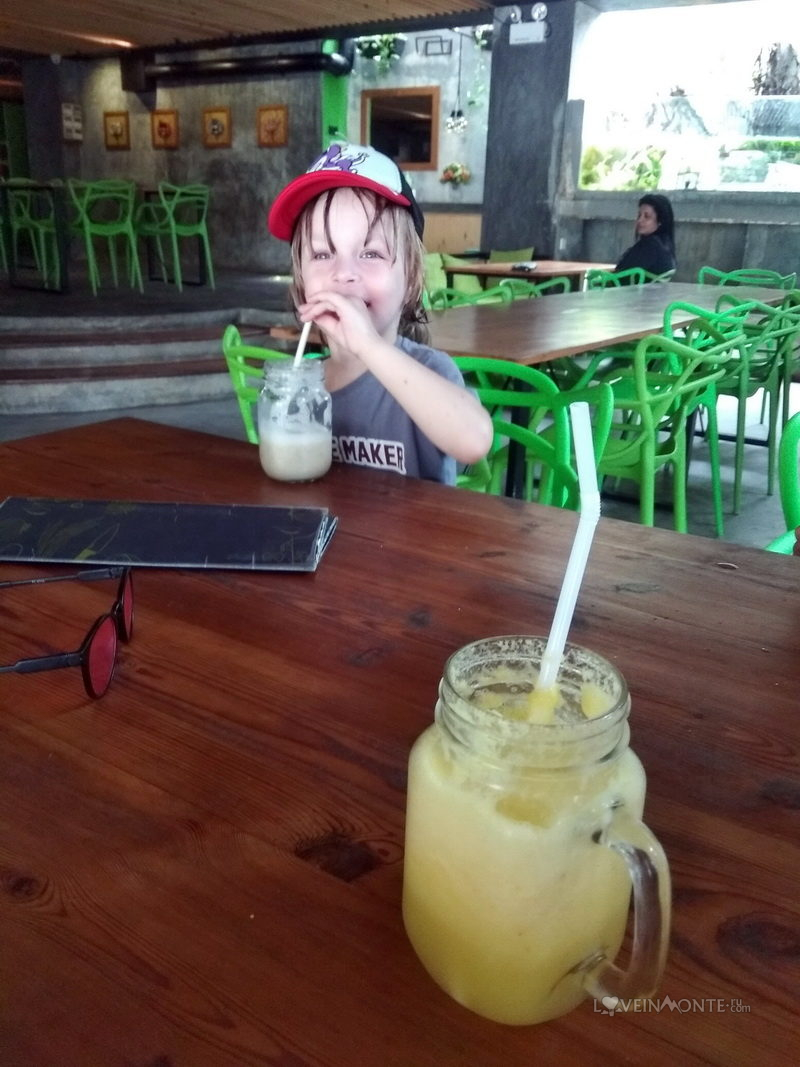 And instead of mixed grilled meat, they gave us this burned to the coals plate. The smoke covered the entire cafe. If you think it was meant to be flambe — nothing like that, just the hopelessly spoiled dish.
We coughed and thought "whyyyyy?") The rest of the cafe's visitors did that, too.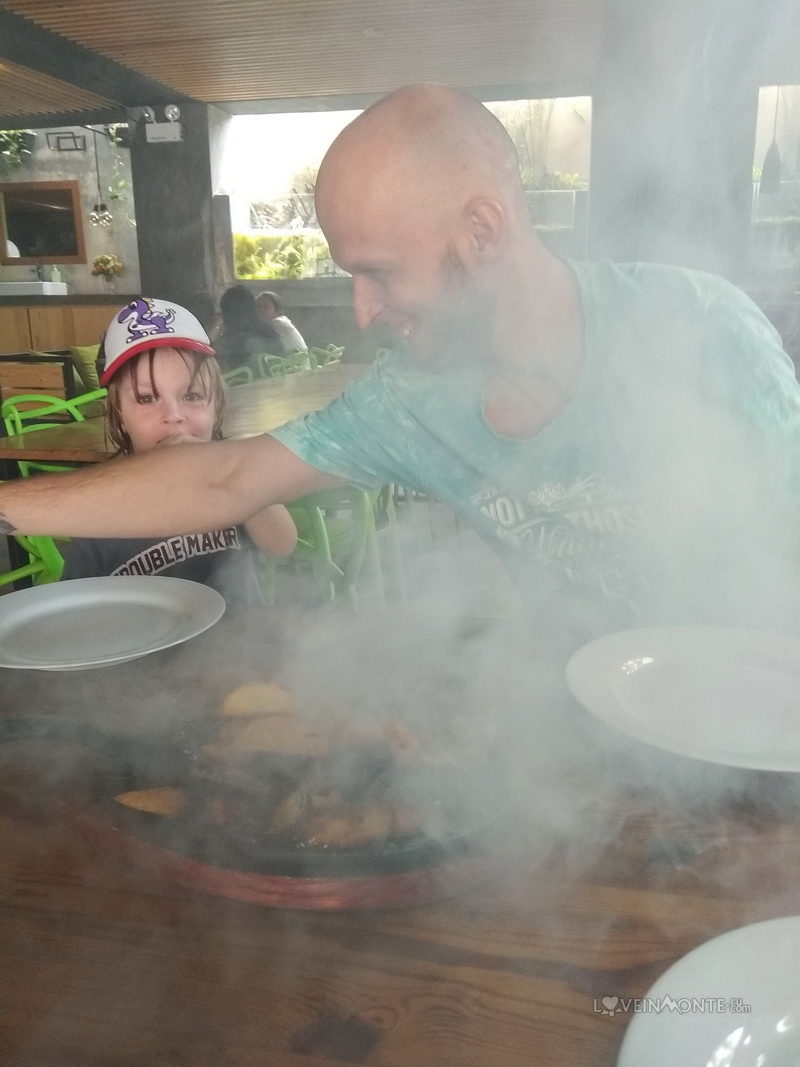 They used the wrong ingredients from what was on the menu — we found pieces of tuna and shrimps with poop. Instead of pineapple, some inedible wood. Hard to taste anything as it was floodedwith some salted brown slurry. A real food nightmare. And the bill included extra 10% for their service, which looked like a mockery in this case)
We enjoyed pizza at Monello Pizza.
Not Italian pizza, but tasty (finally), rich and satisfying.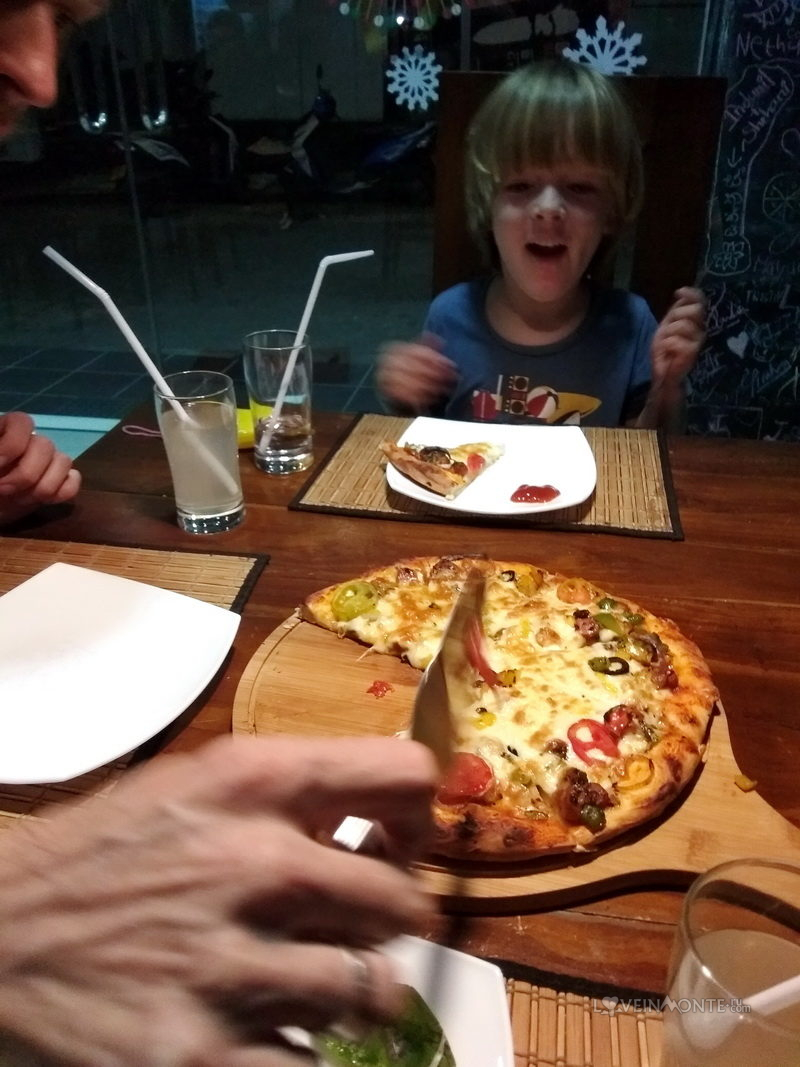 We ate inside and took away. Feels like a take-out pizza is smaller in size, but I could be wrong.
They have is a hypno-TV with cartoons for childen. Mute, without sound, some western songs in the background. Perfect.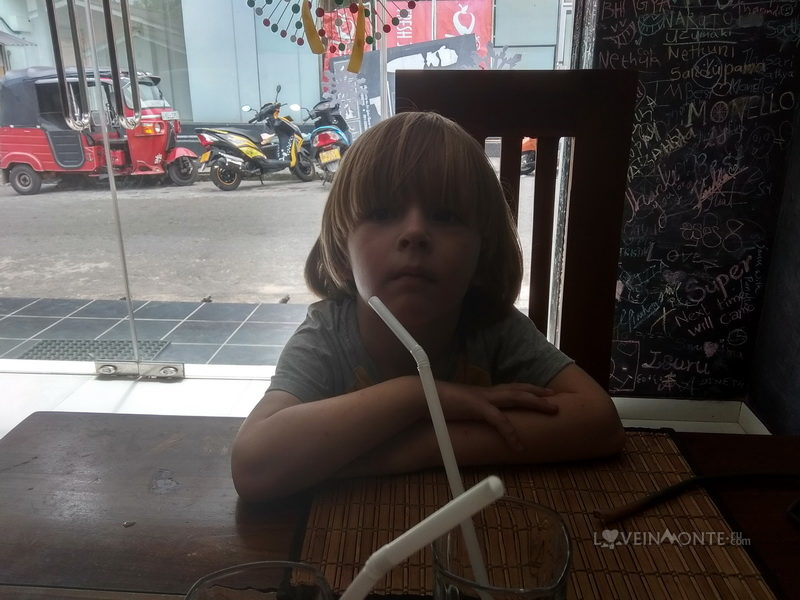 There is also a nice beach chill club Chill Pill with good atmosphere and the beach, and it seems like the kitchen should be good (we tried only drinks).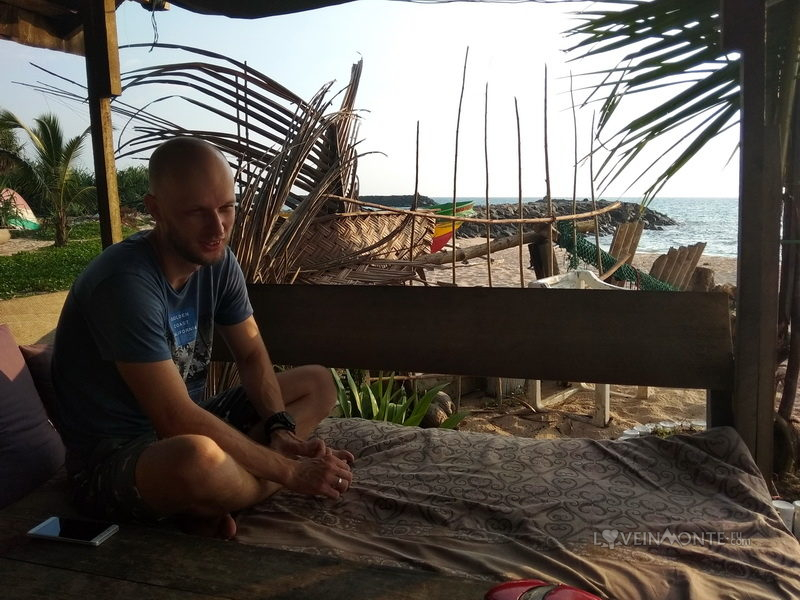 So if the house you stay at doesn't have a kitchen, it can be rather sad.
But you can always go and have a watermelon on the beach.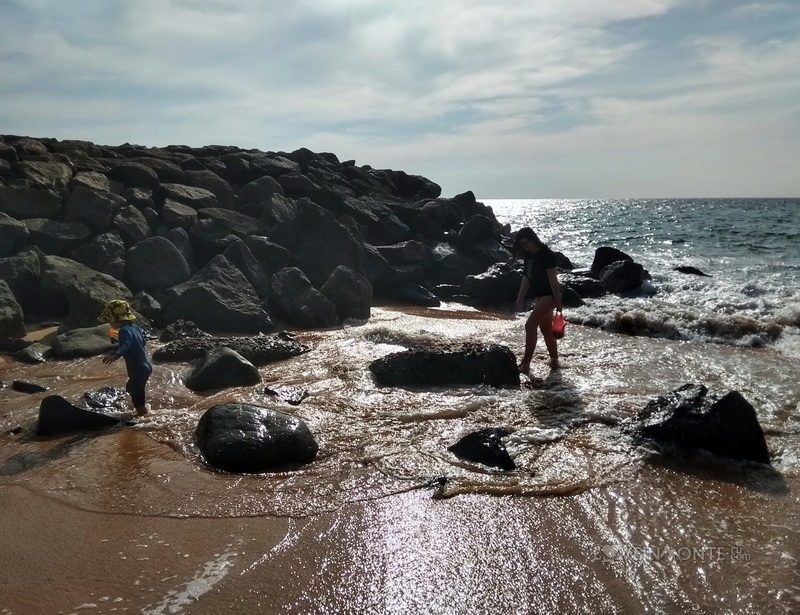 Full moon hell
In Sri Lanka, the full moon is a very special day. This is a day off; all the people wear white clothes; there are special long services in temples . But in Ambalangoda, in the place where we lived, it was just two days of hell.
There are loudspeakers on the streets, which 24/7 at maximum volume (and also at night, yes) broadcast sounds from the temple. Songs, prayers, some strange screams. Moreover, this was not a monotonous reading which you can handle somehow, it really was a scream all over the street.
We moved to another area, between Matara and Mirissa and awaited with horror the next full moon. Nothing like that! Quiet, calm, no unnecessary activity.
As a separate point, I should note that you will live like a local. And is it a plus or minus — up to you)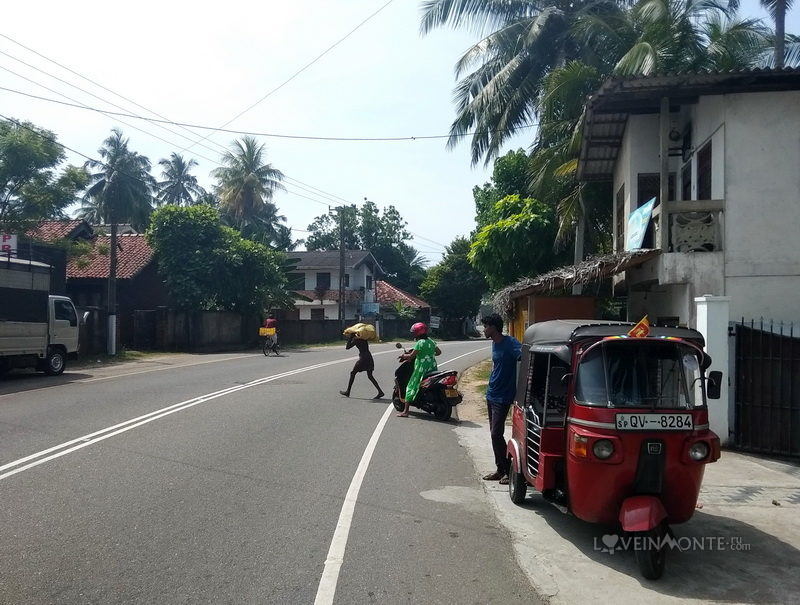 What to see in Ambalangoda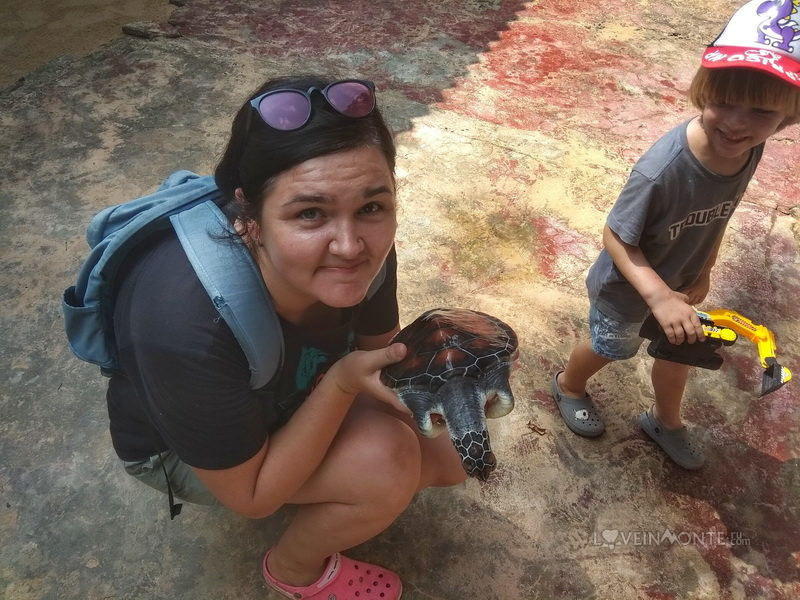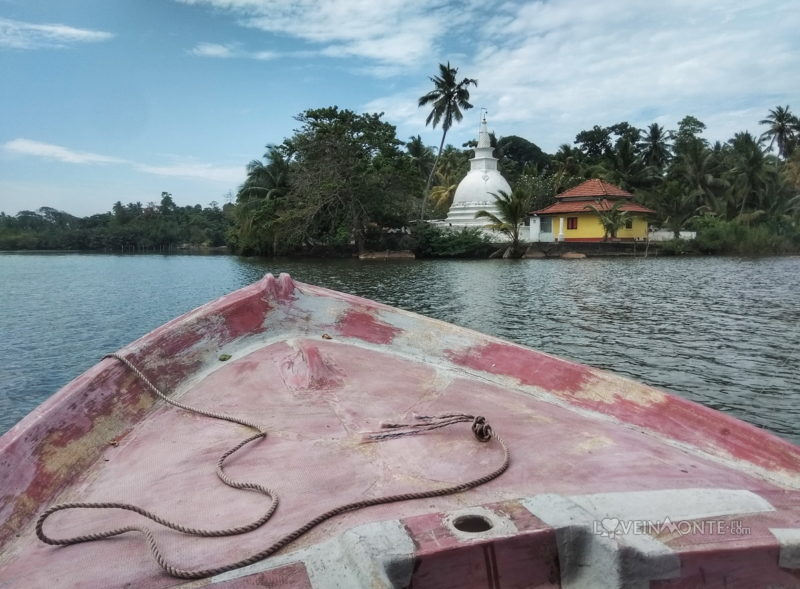 Traditional mask museums. Ambalangoda is famous for them.
A picturesque lighthouse, which is actually an unfinished hotel. It's next to it a great beach (on the left).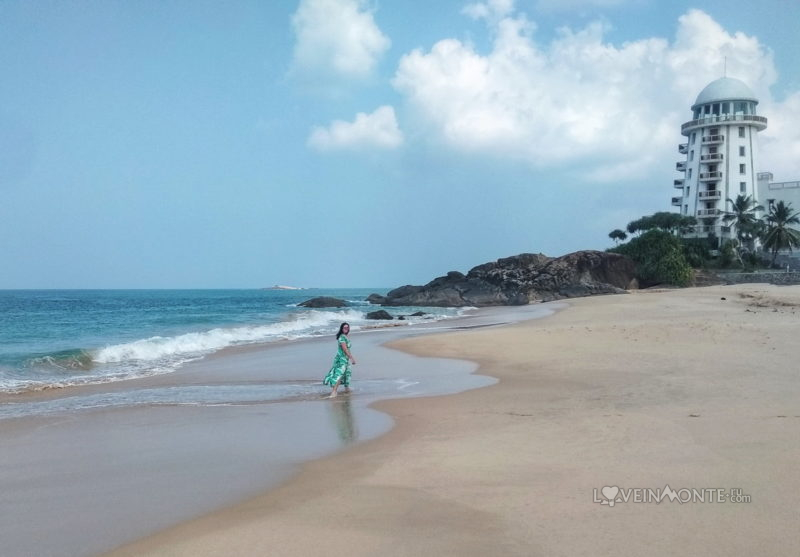 Moonstone mines.
Gardens of cinnamon, rubber and tea.
When to go to Ambalangoda
The best time for this part of the island is from November to April. Minimum rainfalls, moderate waves, not too hot.
From May to October is a low season with strong winds, waves and storms, frequent downpours and hotter than in winter.
How to get to Ambalangoda
Ambalangoda is located approximately 85 kilometers from Colombo and 130 kilometers from Bandaranaike International Airport.
Ambalangoda on the map of Sri Lanka:

A ride by pay toll from the airport will take about 2 hours. Along the coast — 3.5-4.
A trip by bus or train will take about this time. Very cheap and very tiring.
A taxi from the airport will cost from $ 80 and up. We booked the transfer in advance and paid $ 56 for a van. A smaller car would cost $ 48.
There is a bus station and a railway station in Ambalangoda, from which you can reach both Colombo and the south of Sri Lanka — Hikkaduwa, Galle, Matara or even Tangalle. A lot of tukers also to take you where you need to — just look at them — and they'll react.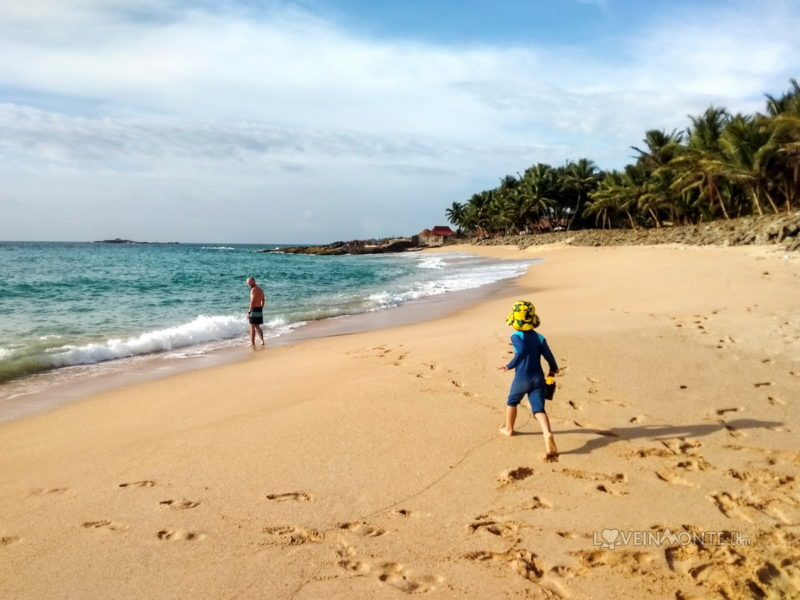 Have a nice trip! Ciao!